'Shark Tank': Which Female Shark Has the Highest Net Worth?
Who's the wealthiest female shark?
ABC's Shark Tank is known for its panel of financial heavyweights that includes Mark Cuban, Kevin O'Leary, and Robert Herjavec. Also represented in full force are the female powerhouses of business, each having earned millions by building their own empires. One in particular even reached over a billion. Who are these women and how did they reach the top? 
Barbara Corcoran
According to Forbes, Barbara Corcoran was raised in a tiny two-bedroom apartment in New Jersey with her nine brothers and sisters. She could not read or write until she was in third grade. She credits her parents for supporting and encouraging her. "We didn't know we were poor and struggling because both of my parents were phenomenal lovers and they loved us to death," Corcoran said.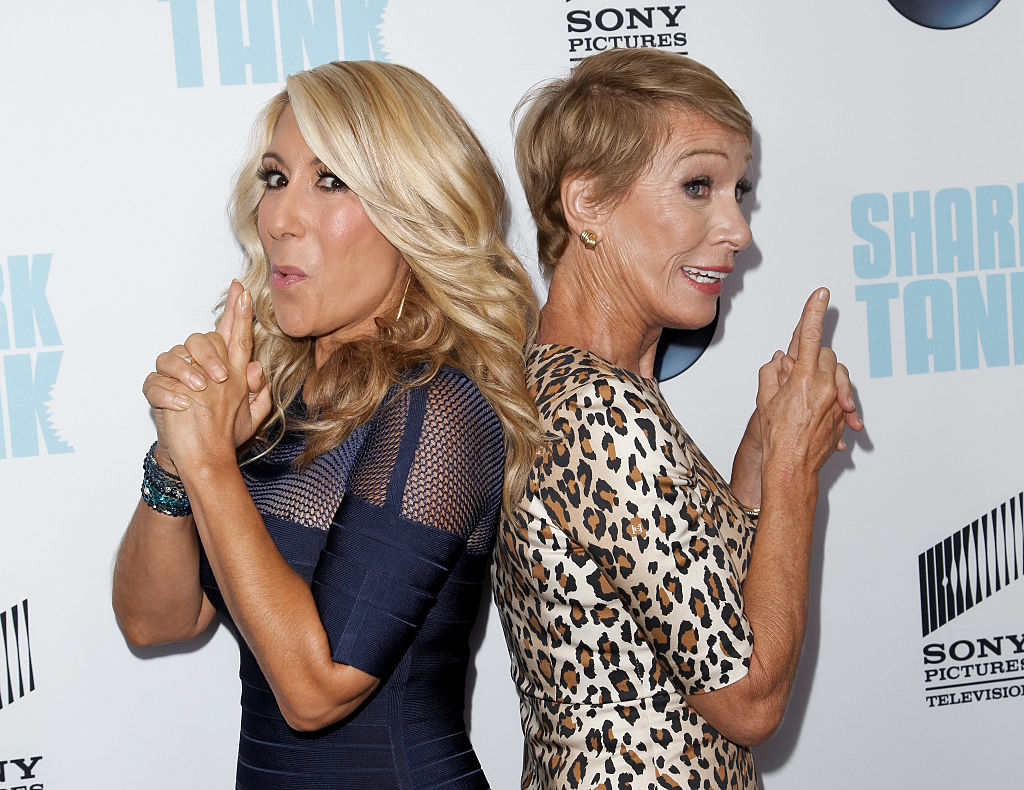 Before becoming one of Shark Tank's most coveted investors, Corcoran took a $1,000 loan and turned it into the infamous New York City real estate empire The Corcoran Group, which she sold for $66 million in 2001, CNBC reported. She sold her company to NRT, which The New York Times described as "the largest franchisee of Cendant's many real estate brokerage brands like Century 21, Coldwell Banker and Era." Corcoran told CNBC that NRT had originally offered her $22 million. "I said, 'It's worth $66 million. Call me when you get $66 million.'" And they did.
Corcoran's net worth is estimated at $80 million.
Lori Greiner
Lori Greiner is known on Shark Tank as the "Queen of QVC," and often says she can tell if a product is "a hero or a zero." According to Entertainment Tonight, she earned the royal moniker after debuting her jewelry and cosmetic organizers on QVC with landslide results, making her first million.
Greiner has invested in some of Shark Tanks most successful business, including Scrub Daddy, Simply Fit Board, and Squatty Potty. With over 120 patents and 700 products in her portfolio, The Street reported that Greiner's net worth is estimated at $100 million.
Alli Webb
Creator of Drybar Alli Webb appeared as a guest shark in season 10. Forbes reported that Webb started the hairstyling blow-dry service going house-to-house, calling it Straight-at-Home. Her business caught on, motivating her to take it further. "That's when the idea for a brick-and-mortar blowout-only shop started percolating for me," Webb told Forbes.
Hence, Drybar was launched in 2010. Since then, Forbes reported that Webb has opened 100 locations, created a product line, and continues to grow. Webb's net worth is estimated at $100 million.
Bethenny Frankel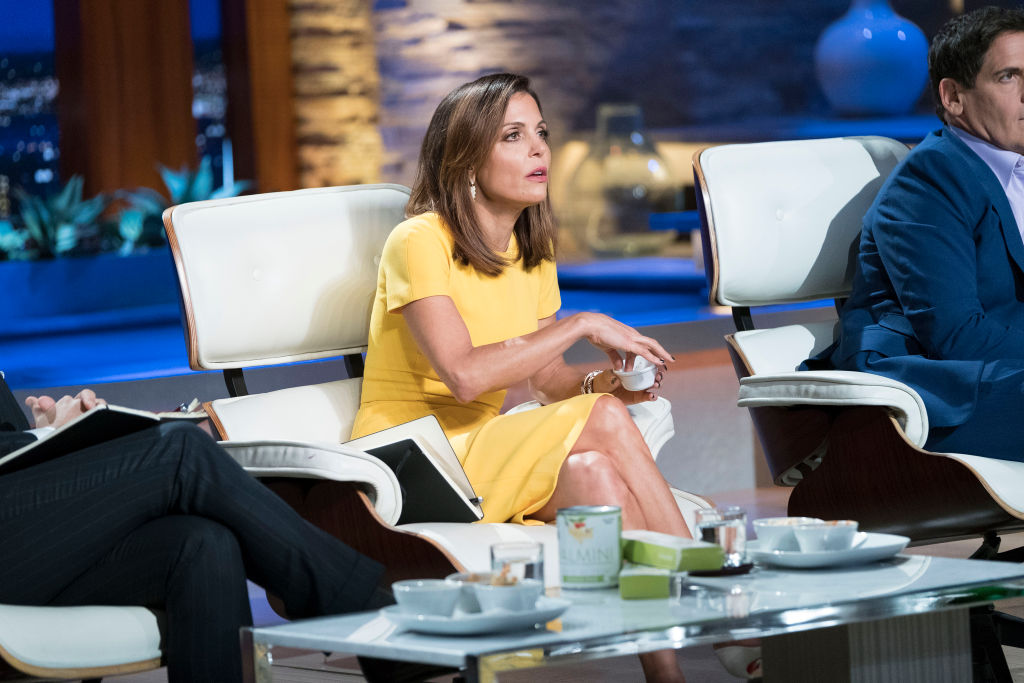 Though many will always think of her as one of The Real Housewives of New York City, Bethenny Frankel has made a name for herself in the business world. As a guest shark in seasons 9 and 10, Frankel was a force to be reckoned with, even taking Mark Cuban to task in one episode according to CNBC.
Despite her popularity on Housewives, Frankel only took the job on the Bravo TV program because she needed the money. "I wasn't close to having any money — I had $8,000 to my name," Frankel told Business Insider. "I didn't want to be on the show." Frankel forged ahead with Housewives and became a fan favorite, though her main focus was on her company Skinnygirl Cocktails, which she launched in 2009. Frankel's diligence and hard work paid off, as Business Insider reported she sold the company to Beam Global in 2011 for a $100 million, while still keeping the rights to the Skinnygirl name.
Frankel's net worth is estimated at $25 million according to People.
Who's the richest of them all? Think Spanx …
That's right – the title of highest net worth for a female shark goes to Sara Blakely, founder of Spanx. Taking a seat on the Shark Tank panel in seasons 9 and 10, Blakely proved to be a strategic shark, often investing in female-run companies such as Alice's Table and The Kombucha Shop.
Forbes reported that Blakely, once a fax machine salesperson, started her company in 1998 with a mission to create a product that would be in high demand. "I like providing people with something they didn't know they needed, and changing their life," Blakely said.  One frustrating experience with a pair of white pants inspired Blakely's landslide idea, where she decided to cut off the bottom of her hosiery and create a prototype with duct tape and paper clips.  After several rejections of the groundbreaking shapewear, Blakely was able to score a meeting with a buyer from Neiman Marcus, and thus her empire began.
Since launching the company in 1998, Blakely now has over 200 products that range from slimming apparel and bathing suits to active wear, bras, and even menswear according to Heavy. The mother of four children, Blakely is the first self-made female billionaire to sign the Melinda and Bill Gates' and Warren Buffett's Giving Pledge, making a promise to donate at least half her wealth to charity.
Forbes reports that Blakely's net worth is estimated at $1 billion (that's "billion" with a "B"!).
Follow The Cheat Sheet on Facebook!