'Shark Tank': Who is Robert Herjavec's First Wife?
Since premiering in 2009, Robert Herjavec is often considered the "nice" shark on ABC's hit reality show Shark Tank. A self-made multi millionaire, Herjavec built his own tech company and went on to form a cybersecurity organization, according to CNBC. His recent marriage to his partner Kym Johnson on Dancing With the Stars' and the birth of twins Hudson and Haven have been highly publicized, but very few know much about Herjavec's first wife.
Herjavec's first wife is a doctor
According to the National Post, Herjavec met Diane Plese when he was just 26 years old and not yet a millionaire. Plese was an optometrist at the time with whom Herjavec had an eye appointment, and the couple hit it off. "He's so excited about life. How can you not want to be with someone who is so happy and motivated?" Plese said in the article.
Both children of Croatian immigrants as reported by Closer Weekly, the couple wed in 1990 in a Croatian church in Ontario, Canada. Herjavec and Plese went on to have three children: 2 daughters, Caprice and Skye, and a son, Brendan. In July 2014 they separated, and were divorced in 2016.
Why did Herjavec and Plese divorce?
Though the couple has never publicly given specific reasons for the split, some speculated that there were signs of a discourse in the marriage. In the 2010 article for the National Post, Plese sounded weary of Herjavec's optimistic attitude. "It's kind of irritating," Plese had said. "Why can't I be that happy all the time? Everything is positive and wonderful to him. He calls me Miss Negative, but I'm the reality check."
There were also the rumors of Herjavec's infidelity. According to the Toronto Sun, Herjavec had an affair with American actress Danielle Vasinova from 2013 to 2015, which resulted in an ugly court battle.
Some also speculated on an overlap in Herjavec's separation and when he started seeing Johnson romantically. Entity stated that there were stories of "Robert cheating on [Diane] with Kym," and that Plese supposedly filed for divorce when she found out about the relationship. But Plese did not confirm those rumors, saying, "Robert is a caring husband and a responsible person towards his family, but I cannot live with him anymore and the reasons behind our separation will not be disclosed among the public."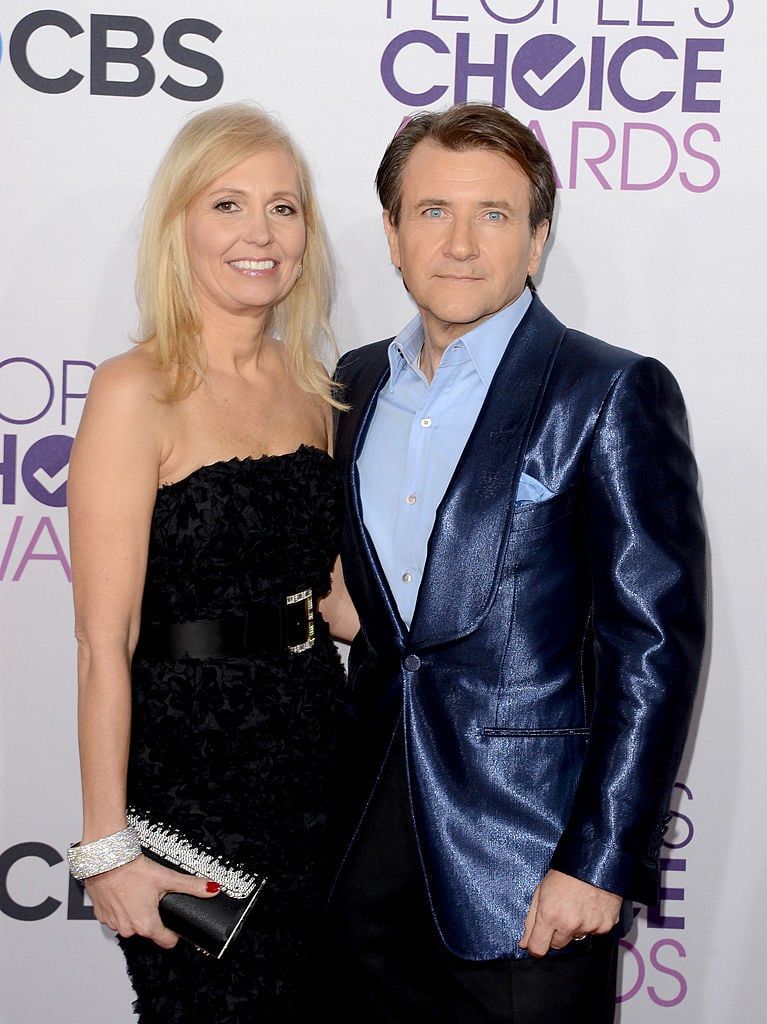 Herjavec also was not forthcoming on reasons for the split, just saying, "It's been a terribly difficult year," he told People, saying he and Plese "were great parents and a great team… but over time we drifted apart."
At the time of the separation, Herjavec took the split very hard, even contemplating suicide, according to his interview in People. "I just wanted to end it," he said. He hit bottom when, for a time, his children stopped speaking to him. "Everyone has their kryptonite," Herjavec said. "For me, it was my kids. It took me to a place I never thought I would go."
Herjavec ended up reaching out to his pastor, who directed him to start working with Seattle's Union Gospel Mission, a shelter that gives emergency care recovery services to the homeless. Herjavec credits serving in their soup kitchen and assisting in search and rescue missions as what ended up saving his own life. Herjavec later went on to accept the offer from Dancing With the Stars, where he met Johnson.
What did Plese receive in the divorce settlement?
Herjavec's catapult into success began in 1990, when he started the tech company Brak Systems, according to Fortune. He sold the company in 2000 for $30.2 million. In 2003, Herjavec created the cybersecurity firm the Herjavec Group, which continues to be highly profitable.
After 24 years of marriage, Plese has ample rights to Herjavec's assets. The Toronto Sun reported that an Ontario Superior Court judge ruled that Herjavec will pay Plese $125,000 per month in support, with a total of $25 million in assets. Plese was by Herjavec's side through the years he was building his fortune, so the justice system ensured her receiving a cut of the profits.