'Shark Tank': Why Alex Rodriguez Reportedly Won't Be Asked to Return as a Guest Shark
Shark Tank had many interesting celebrities come on as guest sharks. One of them is Alex Rodriguez who previously played for the New York Yankees. Now that he retired he is all about investing.
Rodriguez was recently seen on the show, but he might not be asked to return. Find out what might have ruined his chances and more.
Alex Rodriguez was a guest shark for multiple seasons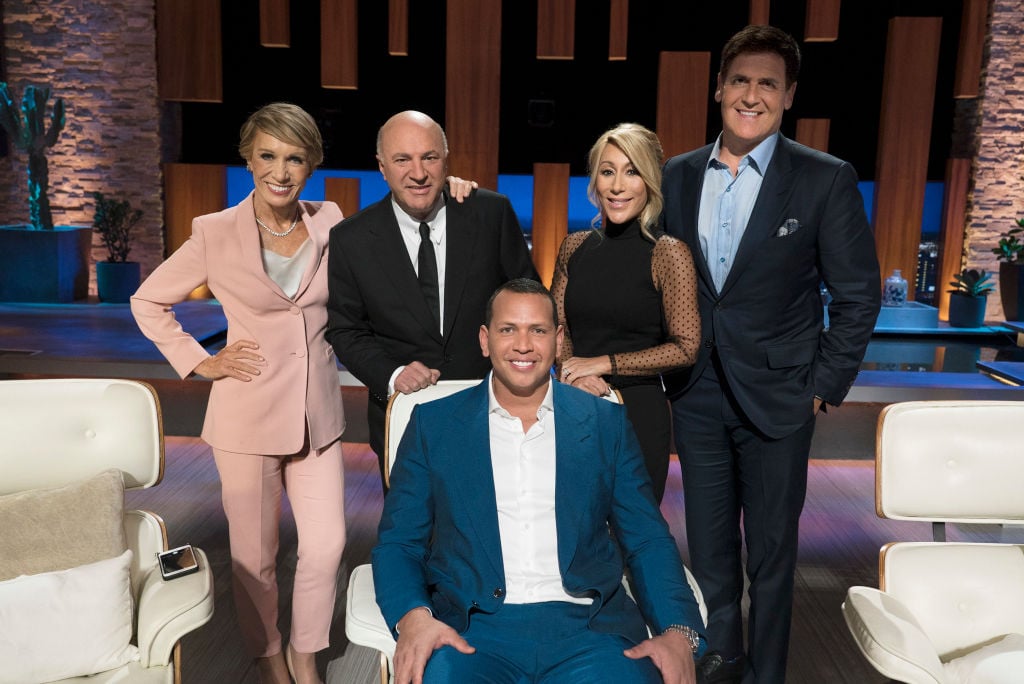 Rodriguez was a guest shark on Season 9 and 10. He has gotten close to the cast and entrepreneurs from it.
One of the businesses he made a deal was with Ice Shaker. The insulated water bottle company is run by five brothers of the Gronkowski family. Gordon Gronkowski previously played for the Denver Broncos and Rob played for the New England Patriots.
Rodriguez and Mark Cuban made a deal with them getting a 15% stake in the company for $150,000. The guest shark gave an update on how working together has been like after the show.
"They have five brothers, [Cuban and I] think now we're like seven brothers having this great company, and we're having a great time," he told CNBC. "Hopefully, sometime in the next few years we have a nice exit."
He got in the real estate business with Barbara Corcoran
One of the other sharks he became closer to was Barbara Corcoran. According to the New York Post, they worked together to find multifamily buildings in the East Village.
He reportedly bought a 21-unit rental tower, which was a start to them building a portfolio. "Our first investment was a sweetheart deal, and we jumped at it," Corcoran said. "It took almost six months to negotiate, but Alex is incredible with this stuff. I thought he just hit balls, but he runs numbers."
Rodriguez revealed that he was looking in "undervalued neighborhoods, undermanaged buildings [and] misused land" in the future. Although he had a good relationship with Shark Tank that might change.
Rodriguez is reportedly getting his own business show
The retired Yankee must have liked being a guest shark because he is reportedly getting his own business reality show. Page Six is reporting that Rodriguez signed a deal with NBC, which might have ended his relationship with Shark Tank.
Sources are claiming this deal angered a Sony Pictures Television producer to where he reportedly won't be asked back to the show. "Alex last appeared on Shark Tank last fall and before then, he'd been on a bunch. Everyone really liked him. But he won't be on the show anymore as he's been shopping around a show that is very, very, very similar to Shark Tank and Sony TV, which makes the show, got wind of this — because Alex's people had been speaking to everyone in Hollywood," a source said.
Another source claimed the baseball player's new show won't be similar to Shark Tank. "This show was being shopped around — it's not like ABC was giving Alex his own prime-time spot. Alex loved Shark Tank, and the feeling was mutual. But he already has his show Back in the Game on CNBC . . . this is basically extending his deal with NBC," said the source.
The details of the business reality show are still unknown. If the rumors are true then Shark Tank fans probably won't see Rodriguez again.