'Shark Tank': Why Barbara Corcoran Considers Her Stay-At-Home Mother the 'Best Businesswoman'
Barbara Corcoran of Shark Tank worked her way to become of today's top real estate moguls. Partnering with aspiring entrepreneurs to help create successful businesses, Corcoran knows more than her share on building a brand.
Growing up with nine siblings, the Shark Tank star credits her mother with teaching her how to rise to the top in the business world even though she was a stay-at-home mom her entire life.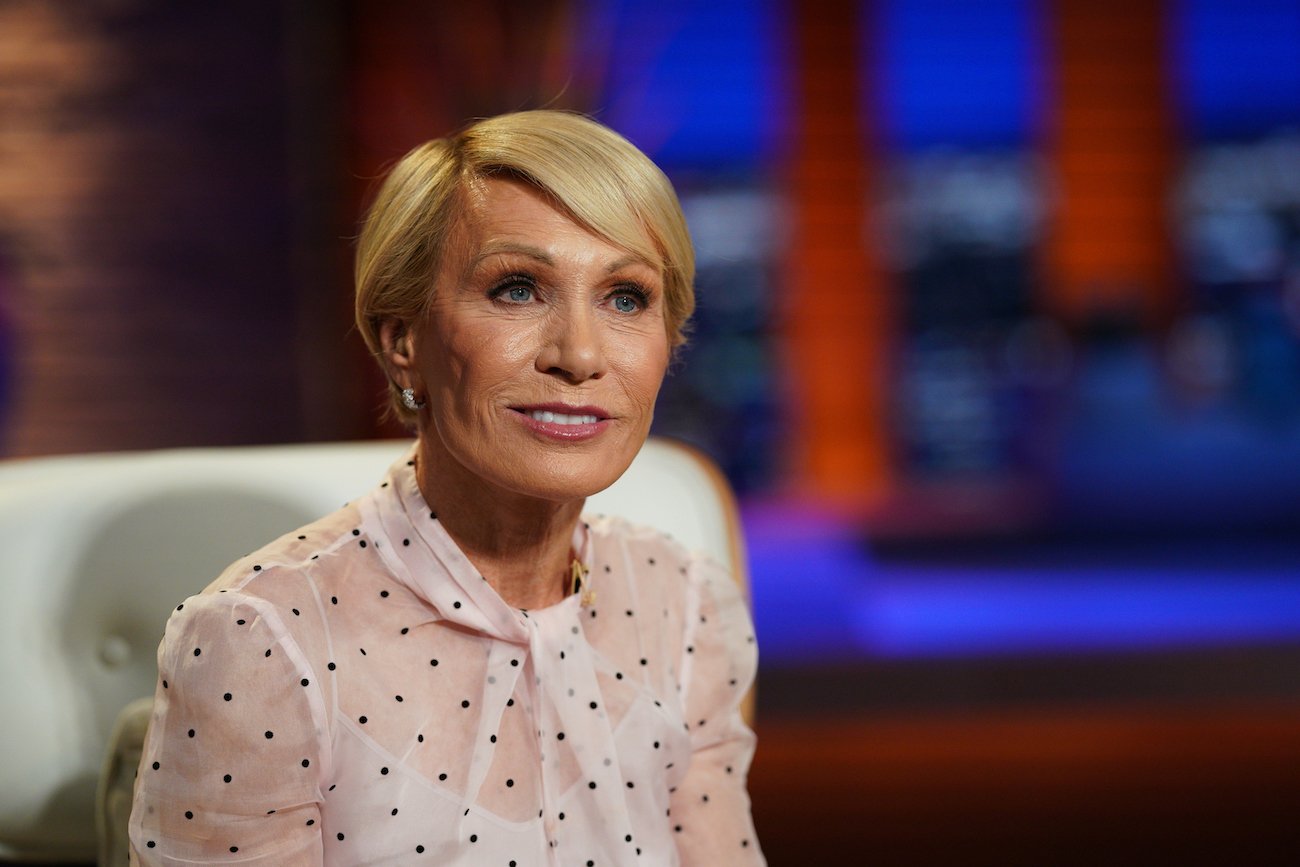 Barbara Corcoran's role model was her mom
Raised in Edgewater, N.J. in a two-bedroom apartment as one of ten kids, Corcoran considers her mom her top role model.
"The best businesswoman is my mother," the Shark Tank star said of her mom Florence, who passed away in 2012, according to Foundr.com. "And I have to say, it influences just about everything I do every day. And what did my mother do for a living? She raised ten children."
Corcoran recalled how her mom ran their busy home like a corporate genius, despite never holding a job at any type of professional company.
RELATED: Why 'Shark Tank' Star Barbara Corcoran Says 'Money Is Not What It Is Often Cracked Up To Be'
"She never worked outside the home," Corcoran said. "But if you had been in our house, you would have seen she ran our little, tiny two-bedroom flat like a corporation. Everything had a spot. Every system had a system; she never did the same thing twice, she'd create a system for it. Every kid marched in line. If she had been in business, she would have been a tycoon. I wouldn't have wanted to compete with her."
How 'Shark Tank' star's mom handled fighting in the ranks
With ten children under one small roof, squabbles were inevitable. Yet Corcoran praised her mother for how she handled any type of dissension in the ranks.
"She didn't arbitrate arguments," Corcoran revealed of her mom. "If you went to my mother with an argument with a sibling, you both got punished. She was extremely efficient. You didn't go to her anymore. You just settled your own arguments." 
The millionaire investor uses the same strategy with her own employees and finds it just as effective. 
"I really feel like she gave me a blueprint," Corcoran said. "A month ago, I had an issue in my own office with two people who weren't getting along. And I thought, 'What would Mom do?' … I took them in my office and I said, 'Listen, you're telling me this about her, and she's telling me this about you. I'm gonna close the door. You guys work it out or you're both fired.' And guess what? I haven't had any more arguments since."
Barbara Corcoran's siblings are also entrepreneurs
The Shark Tank panelist revealed that she's not the only business owner amongst her siblings, where she again gives her mother the acclaim for their enterprising family.
"Out of 10 children, nine are in business for themselves, so she definitely created a family of entrepreneurs," Corcoran explained, as reported by Inc. "What my mother did at home is she discovered in each of her children what their gift was."
Corcoran has previously shared that she dealt with dyslexia through her school years, which often wreaked havoc on her confidence. Thankfully, her mom encouraged the Shark Tank star's creativity.
"She said I had a wonderful imagination," Corcoran remarked. "So when I came home crying from school because the kids in the class gave me the wrong answers and I was labeled the dunce and I was shameful all the time about what I couldn't do in the classroom. You know what my mother's answer always was? 'Don't even worry about it. You have a wonderful imagination, Barbara Ann, and you learn to fill in all the blanks.'"
Shark Tank airs on Friday nights on ABC.