'Shark Tank:' Why Barbara Corcoran Would Choose Mark Cuban If She Had to be Quarantined with a Fellow Shark
Barbara Corcoran of "Shark Tank" shares why she'd pick Mark Cuban to share her lockdown time with and reveals the Shark she'd avoid.
Shark Tank investors Barbara Corcoran, Mark Cuban, Lori Greiner, Robert Herjavec, Daymond John, and Kevin O'Leary have been actively counseling their entrepreneurs on how to keep their businesses afloat during the current economic spiral. With the country under quarantine due to the coronavirus crisis, the Sharks are offering words of wisdom online for company owners that have been forced to close their doors under the nation's lockdown guidelines.
Corcoran shared how she is navigating the quarantine with her husband of over 30 years, and also revealed which Shark she would pick to share a shelter in place (and the one she'd avoid!).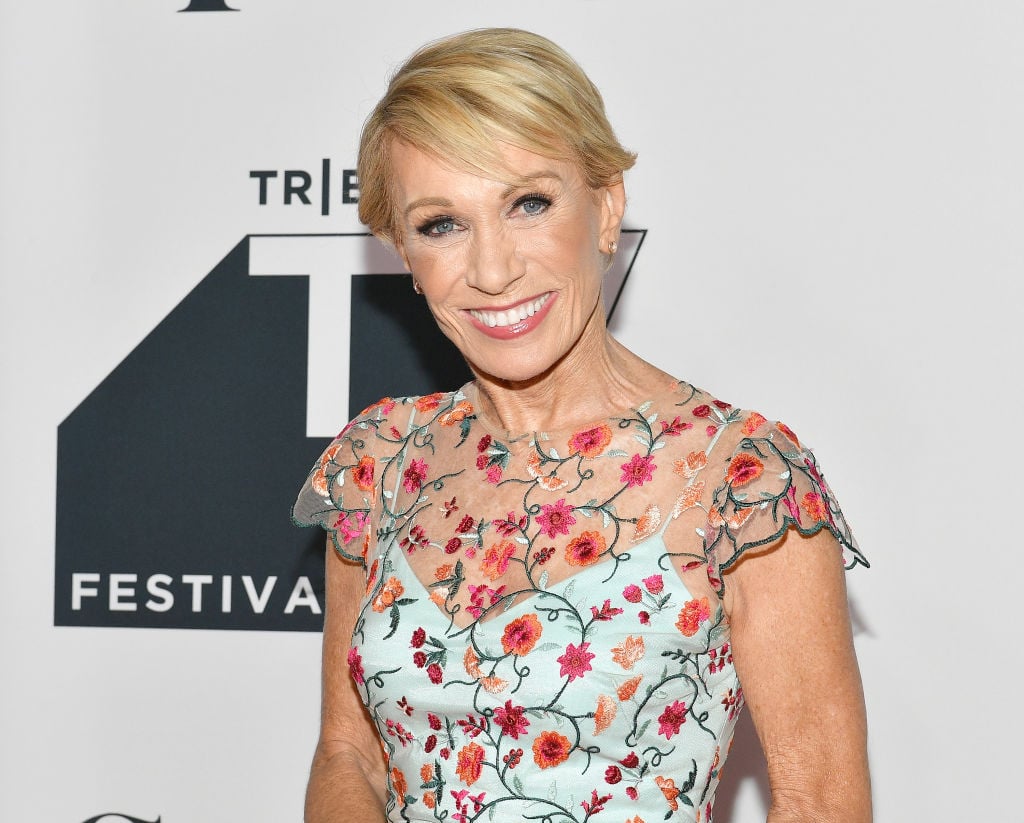 Corcoran under quarantine
Now adhering to the current quarantine guidelines due to COVID-19, Corcoran still dons some appropriate attire to prep as if it's a regular work day.
"I find if I just get dressed for work, and that doesn't have to be fancy but just dressed, it makes a big difference in my attitude right from the get-go," she shared, according to Access Hollywood. "It helps me work better."
The Shark Tank star is known for keeping physically fit, yet admits she's allowing herself some caloric indulgences while at home all day.
"I'm putting on weight, like most of America. I'm not zipping up my dresses quite as fast. I'm having a few snacks between meals… you know it all adds up," Corcoran revealed, adding that she's giving herself some leeway under the current circumstances. "But let me tell you I feel entitled. After all, these are special times. I should be allowed to put on a little weight."
With her husband, former FBI agent and Navy captain Bill Higgins, also home due to the quarantine, Corcoran shared that they don't have a lot of face time despite the close quarters.
"I've been married to my husband for 37 years and I'm surprised we're still together. If this hasn't broken us up nothing will," she joked. "I hardly see him – he comes for dinner."
Yes to Cuban, no to Herjavec
When asked by Access Hollywood's Kit Hoover which Shark she would choose if she had to pick one to remain with under quarantine, the real estate mogul went with the NBA team owner.
"I would have to say Mark [Cuban] because even if he wasn't as cracked up as I think he would be to live with, I would fall back on all those billions he has and probably love him the most of all," Corcoran revealed.
However, when it came to who she wouldn't last with under a lockdown, Corcoran didn't hesitate to answer.
"I know right away," she told Hoover. "Robert would drive me absolutely nuts. He never shuts up. I would become an alcoholic within the day, without a doubt in my mind."
How the 'Shark Tank' star chooses her investments
A panelist on the ABC reality show since its premiere in 2009, Corcoran has learned over the years to focus more on the pitcher than the product.
"I don't really care what the business is of the individual who's pitching on Shark Tank," the millionaire investor explained. "What I'm shopping for is the entrepreneur… I say that is because I've been investing on Shark Tank for 11 years and every time I was swayed by the entrepreneur and thought that they were capable and would be very good at coming through bad times and they're fast on their feet, all the attributes of good entrepreneurs, I've made money on every one of those deals."
After 11 seasons of Shark Tank, Corcoran knows that it's more about the business owner than the business itself when it comes to picking a winner.
Every time I invested in the business concept – 'oh that's cool' or 'that's a neat product' – and they didn't have a phenomenal entrepreneur, I've lost my money," she revealed. "So I try to turn a deaf ear honestly to the business itself. But I'm hyper attentive to the entrepreneur, trying to size them up and get myself a great partner."
With her track record, Corcoran's strategy is clearly a successful one.