'Shark Tank': Why Daymond John Considers the 'Power of Broke' as a Big Part of His Success
Daymond John of 'Shark Tank' recalled his early days of FUBU and how being strapped for cash gave him motivation.
Fashion mogul Daymond John has plenty of wisdom to offer aspiring entrepreneurs on Shark Tank. Selling his FUBU brand out of his van when he launched the business, John still sees some benefits in being strapped for cash. The millionaire investor revealed that being broke made him dig deep into his own abilities.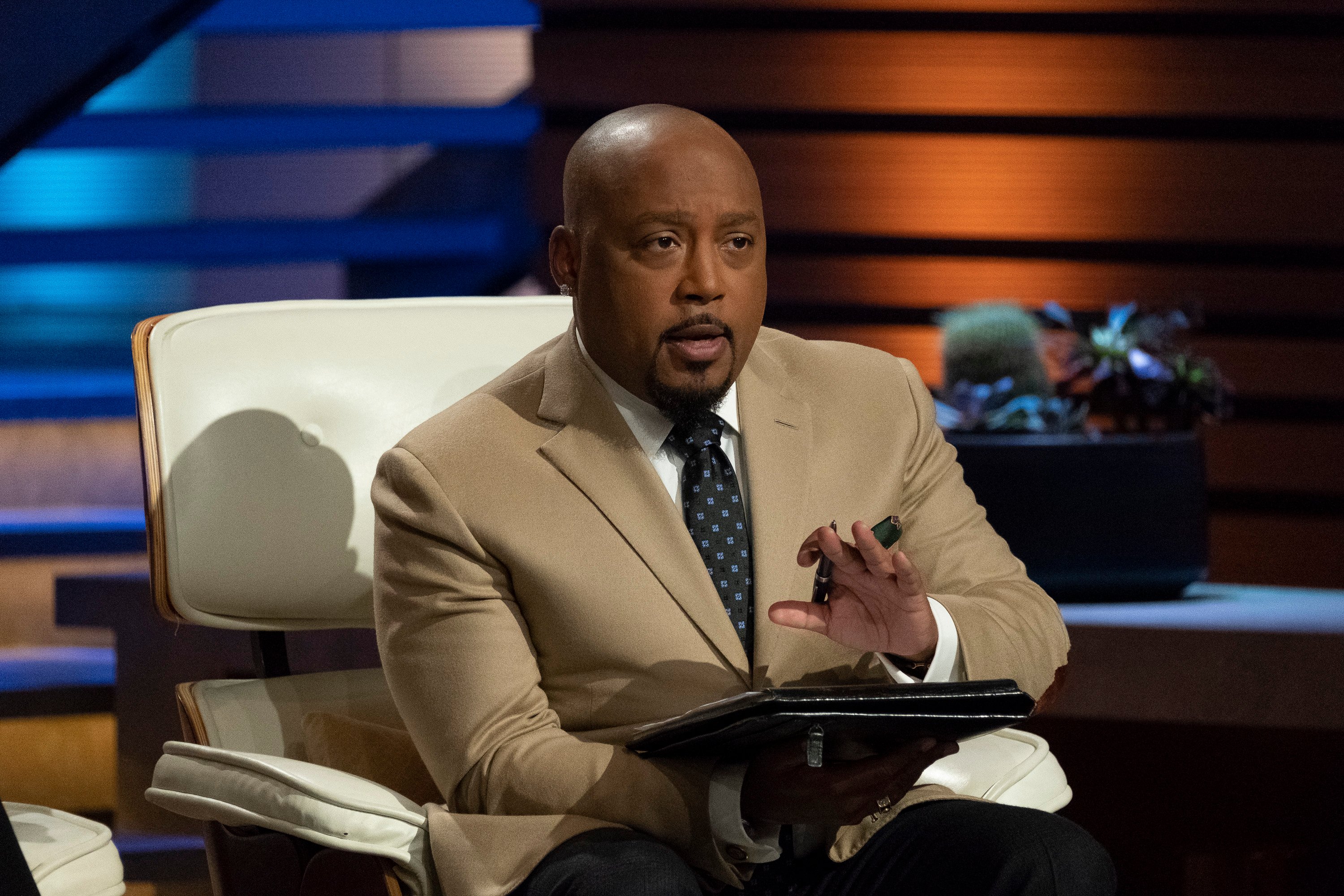 Daymond John believes in the 'power of broke'
John has authored several books on business and how to achieve goals. In 2016, he wrote the New York Times bestseller, The Power of Broke, and explained why he considers a lack of cash as an entrepreneur's greatest competitive advantage.
"When resources are limited and our backs are against the wall, it forces you to think creatively," John told Foundr in 2016. "This is the power of broke. It is a mindset and is just as relevant for me now as it was when my back was against the wall. It gives you a competitive edge by leveraging your resources and finding out there is always a better solution to a problem than simply throwing money at it."
The Shark Tank star's lack of funds prompted him to come up with solutions that didn't require cash.
"Being broke enabled me to think creatively and outside the box," John explained. "It forced me to utilize my network and relationships. It also forced me to go out and build other relationships with people in the community who I never would have thought of if I had money to begin with. Most of the relationships I have today were a direct result of exercising the power of broke."
'Shark Tank' star considers 'broke' a 'mindset'
John is no stranger to a sparse bank account, yet he considers entrepreneurs without access to constant cash as having the eye of the tiger.
"I'm not here to glamorize not having money, and obviously you shouldn't strive toward being monetarily broke, but having the broke mindset is such a tremendous advantage," he said. "When you truly operate with the power of broke mindset you never waste a dime, as you are constantly seeing how it can be done without money or as little money as possible."
The millionaire investor sees a down side to a perpetual funding, where business owners use money to solve issues rather that a well-thought out solution.
"If you think in terms of 'I always have funding,' it makes you spend more money than you need to," John remarked. "I was guilty of that as many times, I tried to throw money at problems simply because I thought it was what you were meant to do. I quickly realized how wrong I was, because all I was doing was wasting money and wasting time."
Daymond John maintains the 'power of broke' mentality
Though he's acquired massive success with his fashion brans and Shark Tank investments, John keeps the 'power of broke' mindset as a way to constantly push himself.
"It is just as important for me now as it is for someone just starting out," he shared, noting the importance of surrounding yourself with potential mentors. "I think learning from others who have accomplished so much more than me motivates me to be better. The more I hang around creative people, the more creative I become."
John advised those launching their own businesses to avoid viewing money as the ultimate solution when things get tough.
"Don't think you can solve problems with your checkbook or anyone else's," he said. "There is always a solution outside of just writing a check. If you operate with this mindset you will figure out a way to succeed."