'Shark Tank': Why is Kevin O'Leary Called Mr. Wonderful?
How did "Shark Tank's" Kevin O'Leary get the nickname Mr. Wonderful?
He's one of the fiercest sharks on ABC's Shark Tank, so why does everyone call him Mr. Wonderful? Kevin O'Leary spends each episode of the reality TV show either investing in or berating entrepreneurs hoping to score a deal with one of the financial titans on the Shark Tank panel. According to Business Insider, some of O'Leary's most well-known quotes include "I'm your best friend; I don't care about your feelings," and, "If it's got rabies, kill it," to business owners if he thinks poorly of their ideas. So, how did he earn this admirable nickname?
Could Barbara Corcoran be the culprit?
It looks like fellow shark Barbara Corcoran is the one who started the nickname. O'Leary told Boston Magazine how it all started. "In season one, someone was trying to sell a publishing deal to us for music and I proposed an aggressive 51 percent equity position because I wanted control of the business," O'Leary commented. "And Barbara [Corcoran] said, 'Well aren't you Mr. Wonderful?' and I said, 'You know what Barbara, I am!'"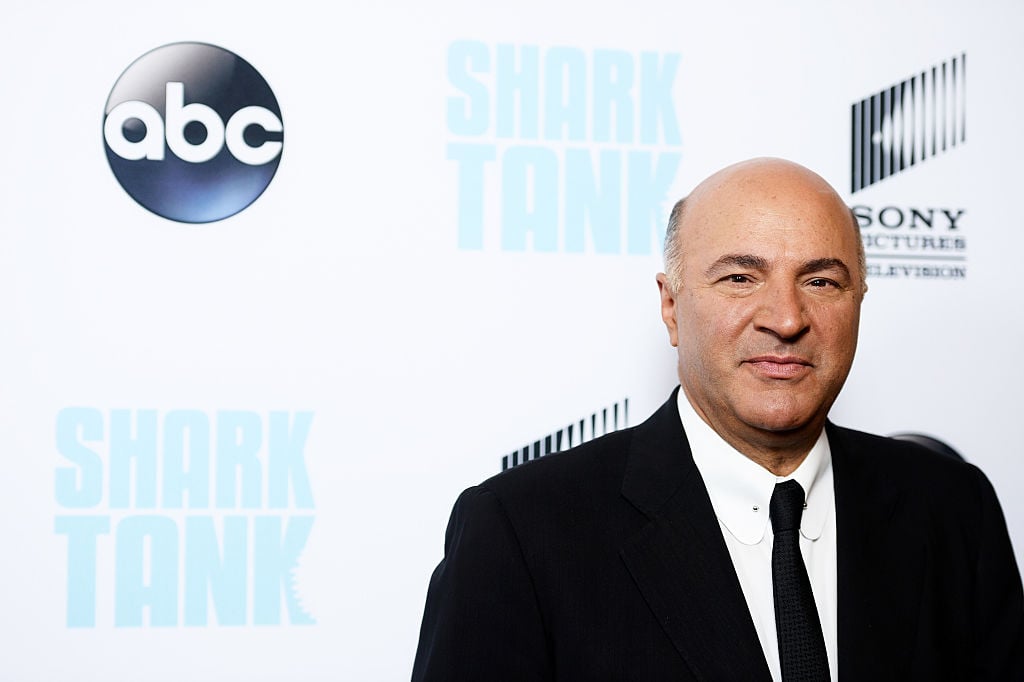 The moniker took on a life of its own, and O'Leary uses it to his advantage. "Now it's at a whole new level. I show up at hotels and my reservation is under the name Mr. Wonderful," O'Leary said. "They don't even know my real name. That's just nuts."
He's made some of Shark Tank's biggest deals
Worth approximately $400 million as reported by Investopedia, O'Leary has invested in some of the most profitable deals on Shark Tank. One of his deals almost never happened. According to CNBC, Mark Cuban struck a deal with the company Plated in Season 5 in 2014, but negotiations fell through. O'Leary followed up with the company in an episode of their spinoff show Beyond the Tank, and he ended up investing in the meal delivery service. The company was sold in 2017 to Albertson's grocery chain for $300 million dollars, making O'Leary a 1,346 percent return on his investment. 
In Season 5, O'Leary also saw a winner in Groovebook, a photo-printing app subscription service. The company was sold to Shutterfly in November 2014 for $14.5 million, making another big payout for O'Leary.
O'Leary's reality TV career started in Canada
According to Britannica.com, O'Leary's place in TV started on the Canadian Broadcasting Corporation (CBC) as a panelist on the reality show Dragon's Den in 2006, which would later be produced in the U.S. in 2009 as Shark Tank. O'Leary appeared on both programs until 2014, when he left the Canadian-based program to swim with the sharks exclusively.
O'Leary commented to the Financial Post back in 2013 on the difference between the two programs. "One is not better than the other — the platform is different. In the U.S. the producers spend a tremendous amount of time digging into the backgrounds of the people presenting, so as a shark I get a pre-pack of where they came from, history, what school they went to. I know more about them as individuals," O'Leary said. "I'm not saying that's good or bad. On Dragons' Den, we focus more on what happens in the Den and the deals. The other difference is in Canada we essentially have three sectors: financial services, commodities and energy, and much of what we see on Dragons' Den fit into one of those three in some way. In the U.S., there are 10 sectors: biotech, medical services, pharmaceutical — so you get more diversity."
Fellow shark and former Dragon's Den panelist Robert Herjavec, also a native Canadian, left for Shark Tank before O'Leary, telling The Hamilton Spectator "The platform here is much bigger," he said of the U.S. market. "The audiences are much bigger."
Surprisingly, it's in a Dragon's Den episode from 2009 that he's heard uttering the "Mr. Wonderful" moniker for himself. Maybe it will never be determined how the now infamous nickname originated.
Follow The Cheat Sheet on Facebook!