'Shark Tank': Why Kevin O'Leary Is 'Most Proud' of This Award – and It's Not an Emmy
While Kevin O'Leary shared his appreciation of Emmy wins for 'Shark Tank', he is 'most proud' of an award of which he's a two-time recipient.
Shark Tank is set for its season 13 premiere in October. The popular reality show continues to bring in huge ratings and is recognized by industry peers. Racking up several Emmy Awards over the years and nominated in various categories for 2021, the show is a massive draw for ABC.
Yet despite the accolades from the Academy of Television Arts & Sciences, Shark Tank panelist Kevin O'Leary takes even greater pride in another award of which he's been a two-time winner.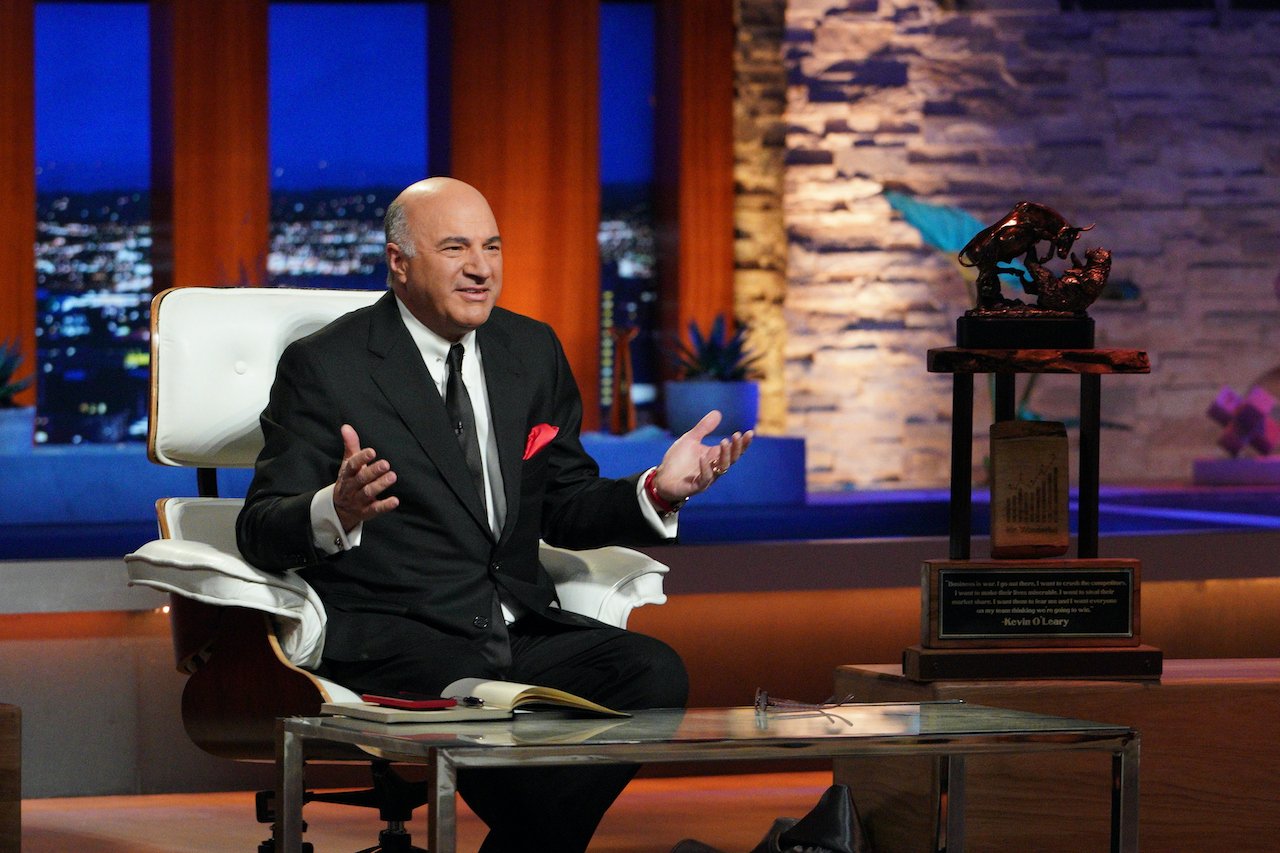 'Mr. Wonderful' earned Best Male Villian award – twice
When speaking of Shark Tank's success, O'Leary noted the show's numerous awards since premiering in 2009. Yet he admitted that his recognition in a very specific category brings him the most pride.
"We've won four Emmys and countless other awards," O'Leary said, according to Cleveland.com. "But the one I'm most proud of – I actually have it on my desk right now – is my Reality Television Award for Best Male Villain. So, I'm the most hated man on television and have won it twice now, thank you very much. I want to keep on winning it."
Despite often going by the moniker "Mr. Wonderful", O'Leary is known for his cutting remarks and refusal to spare someone's feelings. Frequently telling a pitching entrepreneur to take their idea "behind the barn and shoot it", O'Leary's winning this particular honor is no surprise.
"I'm the only person who's won it twice so I have no competition," the Shark Tank investor said of the award. "I'm in a league of my own. If I can snag a third, my legacy is secured. It just shows you that telling the truth can get you in a lot of trouble. But, as my mother taught me, if you always tell the truth, you'll never have to remember what you said."
Kevin O'Leary credits a fellow Shark for his nickname
Apparently, O'Leary's now-famous nickname originated from one of his Shark Tank co-stars and has become an international sensation.
"Barbara Corcoran gave it to me facetiously years ago and it kind of stuck," O'Leary explained. "It's sort of surreal today because it's not just domestic. I was on a train between Geneva and Zurich last year pre-pandemic and an Austrian couple came up to me asked if I was Mr. Wonderful from Shark Tank. I said yes and they said, 'Everybody hates you in Austria. Can we get a picture?' I love being the villain."
While he may be called by the moniker across the globe, O'Leary revealed he doesn't hear that name at home, admitting, "I assure you my wife doesn't call me Mr. Wonderful."
'Shark Tank' heading into season 13
O'Leary has been on the Shark Tank investor's panel since its debut in 2009, and has no intention of vacating his seat.
"I'm never bored on Shark Tank," he remarked. "It's so engaging and it's different every year. It's really the essence of American entrepreneurship. The deals are 36 months ahead of the economy. So, when you see the products being presented, it's where the puck is going to be in three years. It's just that interesting."
While Mr. Wonderful may covet his Best Male Villain awards, he clearly takes great pride in the success of Shark Tank.
"Most shows don't last five years, so 13 is Herculean," O'Leary said. "I think I had hair when I started it."