'Shark Tank's Barbara Corcoran Says Mark Cuban's Wife Is Stopping Him From Running for President
Will Mark Cuban go from reality TV to the White House? He's been asked this for years now and he's given different answers. His Shark Tank co-star, Barbara Corcoran said there is a reason he won't run for office and that's his wife. Find out more about that along with Cuban's recent announcement during the coronavirus pandemic.
Mark Cuban said he's open to running for president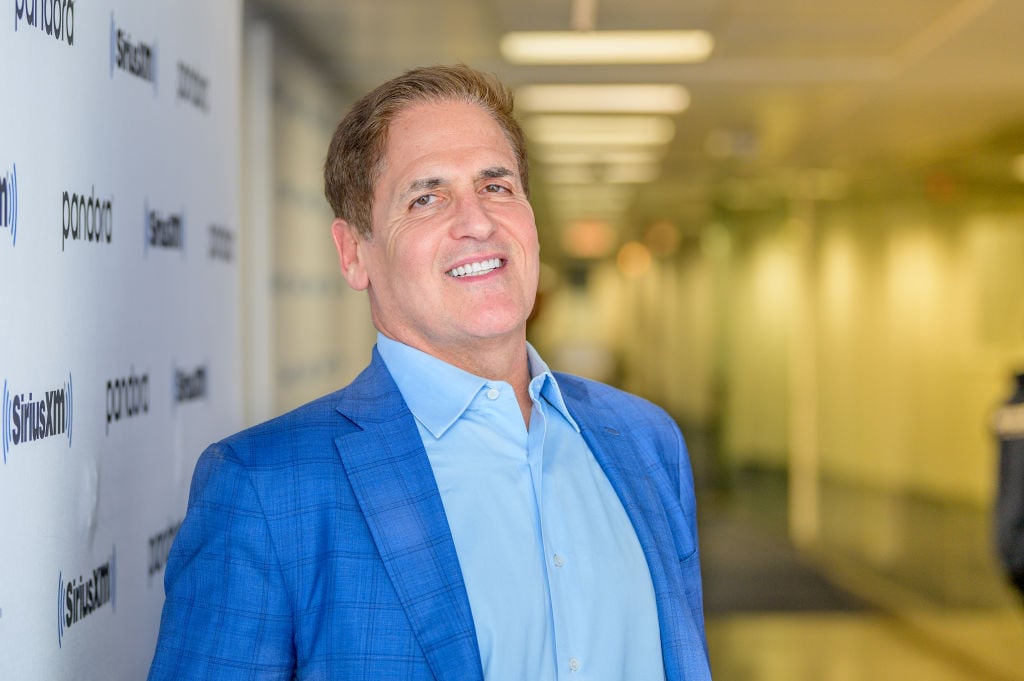 The businessman has been fielding questions around possibly running for president for years. He addressed it in an interview with the Washington Post in 2017.
"I wouldn't put it high on my list of probabilities, but we'll see what happens," he said. "I've got a lot of time to decide. It's flattering that people ask me, and I appreciate it and there's definitely a leadership void in this country."
Cuban did reveal to CNBC in 2019 that there are people close to him that are opposed to the idea. "My family voted it down. … If you can change their mind I'm all in," he said. The billionaire said he would run as independent if he decided to run for office.
He recently avoided answering if he'll run
The Shark Tank star is still being asked if he'll throw his hat into the ring for the 2020 presidential election. He recently was asked about it according to Yahoo Finance.
"I think we're tired of traditional politicians, the political parties," he said. "There is no better time for somebody to step up and really be a leader. And, like I said many, many times, you don't have to be 'The' leader to be a leader."
He then said, "Everything's changed. So, I'm not going to answer the question. I don't have an answer." Cuban did say that the country has the opportunity to change.
"This is American reset 1.0. We get the chance to rewrite all the rules and do it in a way that is non-partisan, puts people first, puts everybody on equal footing, and says, 'You know what, let's go forward and do this together. We the people,'" he said.
Barbara Corcoran says his wife is stopping him from running for president
Corcoran spoke to the top real estate association NYRAC, according to Page Six. She claimed that Cuban isn't running for president for a reason.
"I'll tell you who I do believe, [Cuban's] wife [Tiffany Stewart]," she said. "When I went to his 60th birthday about six months ago in Dallas, the person I most wanted to see was Mark's wife and I said to her, 'Are you going to let Mark run for president?' and she said, 'Absolutely not!' And I believe her. And that's what I think the real answer is."
Cuban recently made an announcement about the Dallas Mavericks. Texas Gov. Greg Abbott ended the stay-at-home order related to the coronavirus pandemic and the NBA allowed practice facilities to open. Cuban has decided to keep the practice facility closed because they can't test people to assure their safety.