'Shark Tank's' Barbara Corcoran Says Now's the 'Perfect Time' To Launch a Business: 'The World Belongs To the New'
Barbara Corcoran of ABC's Shark Tank is no stranger to tough times. Building her real estate empire from scratch with only a $1,000 loan, Corcoran sold her business for a hefty profit at $66 million.
With the coronavirus crisis causing massive layoffs and scores of businesses to shut down, the Shark Tank star encourages aspiring entrepreneurs to get creative and get moving.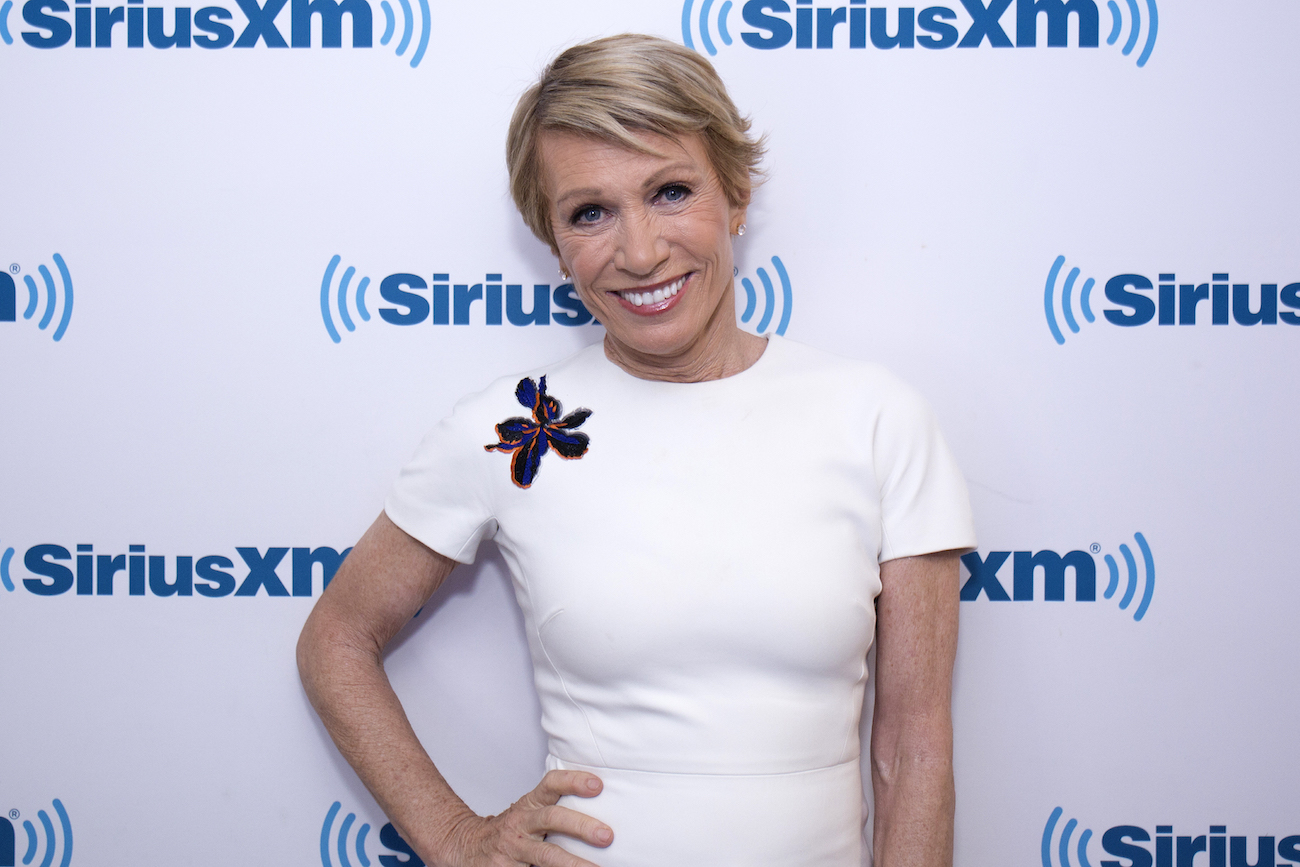 Barbara Corcoran says to focus on what's within your control
In a recent interview with Forbes, Corcoran commented on the differentiating factors between companies that will survive the pandemic and ones that won't.
"A lot of businesses will not make it through. They're the same businesses that would not have made it over the long haul anyway," the millionaire investor said. "Of the ones that will make it, I think the difference is they hit the floor running and worked on what they could change. They refused to worry about what they couldn't change. Instead they said, 'Well, we can't change that, but we can change this. Let's go go go!'"
Corcoran stresses that business owners need to keep their eyes on what is within their own power rather than perseverating on the uphill battle.
"It is an attitude that you have to develop, where you just focus on what you can control," she explained. "Whereas my weaker business are obsessing about how the cards are stacked against them and you get what you focus on."
'Shark Tank' star emphasizes the importance of creativity
For small business owners struggling to stay afloat, Corcoran advises thinking outside the box. The Shark Tank panelist sees creativity as a vital quality to turn a business around.
"I think the opportunity is in thinking creatively always," the real estate mogul told Forbes. "I think the direction is for companies to figure out how to bring their business online. How do they partner with other businesses to create something new? … How do they develop new customer bases?"
Known for her resilience, Corcoran sees the current crisis as prime time to reevaluate and implement productive changes.
"What's great about this time, on a positive note, is it's an opportunity to have the time to resize your business, to really analyze and see what your main streams of income are," she explained. "You have to size up where your business was before, what you're going to lose, and how you're going to replace it. And you have to regroup and retrain your staff and see what you can do in house. We have the time now to get really smart."
'Business is being rewritten'
Though many view today's job market and economy as turbulent at best, Corcoran sees opportunity.
"This is a perfect time to launch a business because the world is open to everything new," the reality star said. "Business is being rewritten. It's a blank slate. People are going to be totally open to newcomers and new ways of doing things. They're going to be looking for other businesses to do it cheaper, faster, and easier—whatever the 'it' is."
Corcoran shared her own story of spearheading her company during an economic crisis, turning it into a money-making success.
"I opened my brokerage business during the 1970s recession. You couldn't give apartments away in New York," Corcoran recalled. "Because I was lucky enough to open my little desk and phone in the worst market, everybody was open to a newcomer and what I had to say. Nobody stuck with the old timer anymore. That's what's going to happen here."
Restating her point, the Shark Tank investor considers 2020 a time of major overhaul for how business is done, with a level and wide-open playing field.
"Nobody is going to put out the big bucks again for what they did before," Corcoran remarked. "It's the perfect time to launch a business. The world belongs to the new right now."