'Shark Tank's' Barbara Corcoran Says She Felt Like a 'Fraud' After Selling Her Business
Barbara Corcoran of 'Shark Tank' went through a case of 'imposter syndrome' after selling her real estate business for a high price.
Barbara Corcoran of ABC's reality show Shark Tank built her real estate empire from scratch. Coming from a working class home and overcoming a learning disability through her school years, the millionaire investor has learned how to thrive in the face of adversity.
When Corcoran sold her real estate business for $66 million after starting it with just $1,000, her self-doubt clouded her view of the accomplishment.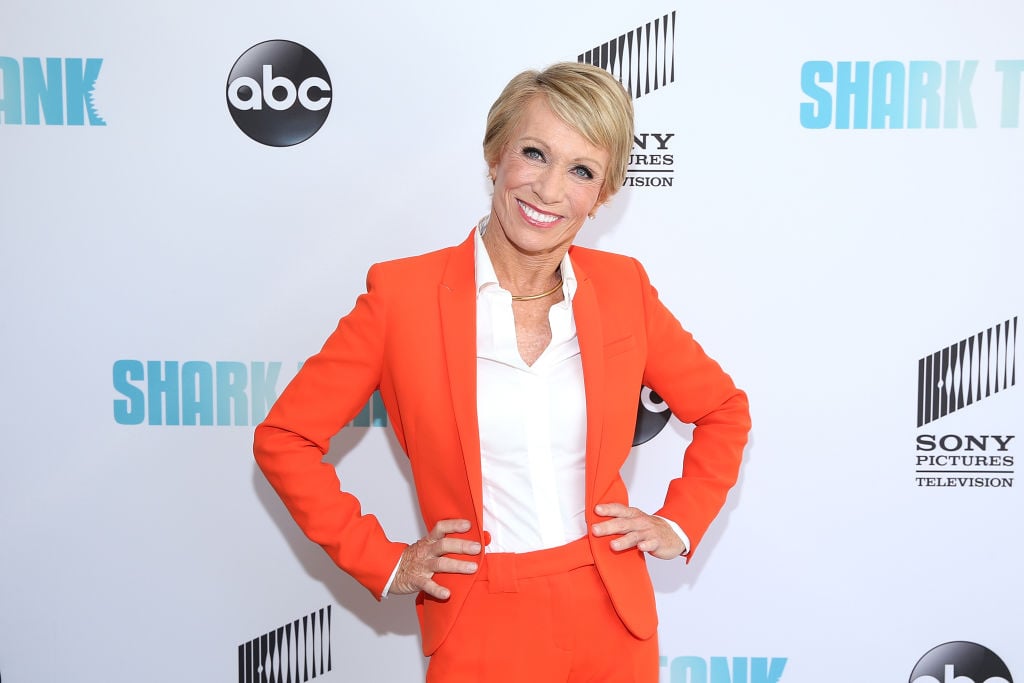 Barbara Corcoran builds her brand
According to CNBC, Corcoran started her career in real estate after working in 22 different jobs. Beginning as a receptionist, she worked at a real estate firm until her boyfriend at the time loaned her $1,000 to start her own company. Seven years later, that boyfriend left her and married her secretary. Yet Corcoran clearly had the last laugh.
"When I ended that business to start my own, he gave me the best advice I would ever hear: 'You'll never succeed without me!" she recalled to CNN in May 2018. "With that, I learned the power of an insult, and I spent the next 15 years proving him wrong until I sold my business for $66 million."
'Shark Tank' star's 'imposter syndrome'
In February, Corcoran posted a selfie on her Instagram account along with an interesting caption. "Who doesn't suffer from imposter syndrome?" she wrote. "Even when I sold my business for $66 Million, I felt like an absolute fraud!"
A sought-after Shark in the Tank, 'fraud' is probably the last term people would use to describe the relatable reality star. She explained her comment in her podcast 888-Barbara.
"When I sold my business for $66 million and I had made it from scratch out of nothing and the whole world applauded me – written up in all the papers, 'Oh she's a genius. Oh she's this, oh she's that,'" Corcoran said in the podcast episode. "Do you know what I thought only six months [after the sale]? That the whole thing was a fluke."
Corcoran chose to credit sheer luck rather than her sharp business intellect due to her habit of doubting her abilities.
"It was a fluke that I was able to fight my competitors and win the number-one market position with the 'old boy' network going against me. Even lawsuits were a fluke that I won," she recalled. "You would stand there and say to me, 'You, Barbara, actually really believe that?' And I could honest to God on a stack of Bibles say, 'I did believe it.'"
Barbara Corcoran credits her self-doubt for her success
While some may think the real estate guru overcame her 'imposter syndrome,' Corcoran actually finds self-doubt to be a great motivator.
"The curse of being competent is self-doubt, because competence rides on your own self-doubt. It's the edge of doubt that makes you a performer in anything you do," Corcoran said on her podcast. "The one thing that I have learned that is true of every single person who is exceptional in whatever they are doing is self-doubt. Without it, you become big-headed, arrogant, and you're just waiting for the clock to make you fall on your feet."
The Shark Tank star actually looks for the quality of self-doubt in potential business partners. "Someone who is second guessing themselves is what I want to see in every person, because what it means is they're going to work hard to [succeed] again," Corcoran explained. "Everyone I know who has been enormously successful, not just women – I think they suffer from it more – but men as well suffer from impostor syndrome."
Corcoran's professional track record of success may prove her point!