'Shark Tank's' Barbara Corcoran Says She Gives A Bigger Raise to Employees Who Do This
Barbara Corcoran of "Shark Tank" reveals how her employees end up getting a higher raise than originally planned.
Barbara Corcoran of ABC's Shark Tank knows how to spot talent. Building her real estate empire from the ground up with just a $1,000 loan, the business icon knows the importance of having a good team behind her and is willing to reward those that share her penchant for hard work.
One of the Shark Tank star's responsibilities in managing a staff is calculating annual salary increases. Corcoran previously shared what motivates her to give employees a more substantial raise.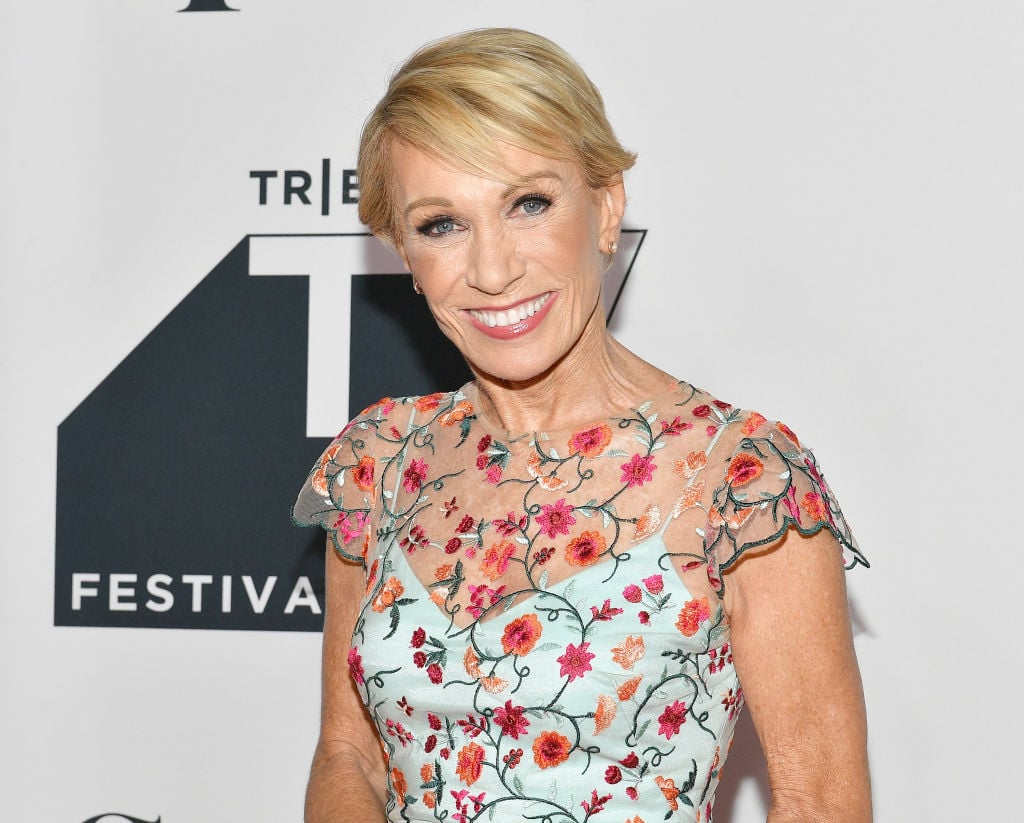 No second chances
Corcoran has often stressed the importance of first impressions, whether it's hiring a new staff member or partnering with a Shark Tank contestant. "Whether or not a person likes you is going to be decided within the first five or six seconds of your meeting them," Corcoran said, according to CNBC. "It's not fair, but assumptions are made within seconds about our intelligence, sophistication and abilities."
The millionaire investor advises some simple tips whether it's going for a job interview or making some sort of pitch. Basic gestures including eye contact, good posture, dressing for success, and communicating clearly can be instrumental in netting a good outcome. Corcoran warns that "you never get a second chance" to make a good first impression, so plan on setting your best foot forward immediately.
Don't sell yourself short
As someone who created a real estate empire from $1,000 to turn around and sell it for $66 million, Corcoran knows how to command a deal. She has often advised women to take ownership of their accomplishments and not be concerned with sounding arrogant.
Corcoran has compared the art of negotiating to climbing a mountain, and how men and women differ when asking for what they want. "A man will get halfway up and claim he owns the mountain," Corcoran said, according to Yahoo! Finance. "A women will get to the top, set up a tent, make sure the kids are taken care of, make sure the wallpaper is up and say, 'I'm the queen of the mountain.'"
She encourages anyone trying to negotiate something to exude strength, even if they don't feel it. "It takes a certain panache or confidence or faking it if you're going to get what you want," Corcoran said.
Want a bigger raise? Ask for it
On her iHeartRadio podcast, "Business Unusual with Barbara Corcoran," the Shark Tank panelist shared the simple gesture that prompts her to give employees a higher raise than originally planned. "I've hired hundreds of people in my career and I can tell you, the people who get paid the most are almost always the people who ask for a raise," she revealed.
The real estate mogul usually plans on giving raises between 5 and 10 percent. Yet she's "always given more… When people come in with a higher number," Corcoran said.
For those planning on asking for more, Corcoran also emphasizes that you better plan on bringing more. "No one gives a raise for the same job you did last year," Corcoran said, advising big raise-seekers to document their growth in their job performance. "List every new task and responsibility on a sheet of paper and take it with you, and be ready to back them up."
Corcoran also encourages employees to "think of it as a sales presentation, because that's exactly what it is," she said. "And really strut your stuff. You'll need to dress for the part you're asking for, so step up your dress just a notch." She also recommends showing some passion for the job and the company before wrapping things up. "Then, cut to the chase. Say you'd like to get a raise and why, and know the number you're looking for," Corcoran shared.
The Shark Tank investor also discourages asking for a quick response from a supervisor. "I've been a boss many years, and when someone is asking me for an immediate answer, I feel cornered," Corcoran revealed. She also stressed not to buy into any standard corporate rhetoric. "Don't fall for the usual b——t corporate lies or stalls, like, 'Oh, times are tough.' Or, 'It's not in the budget,'" she said. "Raises are always in the budget for some people, and you want to be one of those people."
Watch ABC's Shark Tank on Sunday nights!