'Shark Tank's' Daymond John Comments on Kris Jenner's Ability To Shift Her Power
Daymond John of "Shark Tank" talks about his new book "Powershift" and his interview with Kardashian matriarch Kris Jenner.
Daymond John of Shark Tank is busier than usual these days. Adding to his responsibilities of being a fashion mogul for his FUBU brand, a star on the ABC hit reality show, and managing his portfolio of entrepreneurs, John is now promoting his latest book which includes a myriad of interviews with high-profile personalities.
In a recent sit-down discussing his book, the millionaire investor explained how the matriarch of the uber successful Kardashian family taught him a few things about shifting your power for the most profitable results.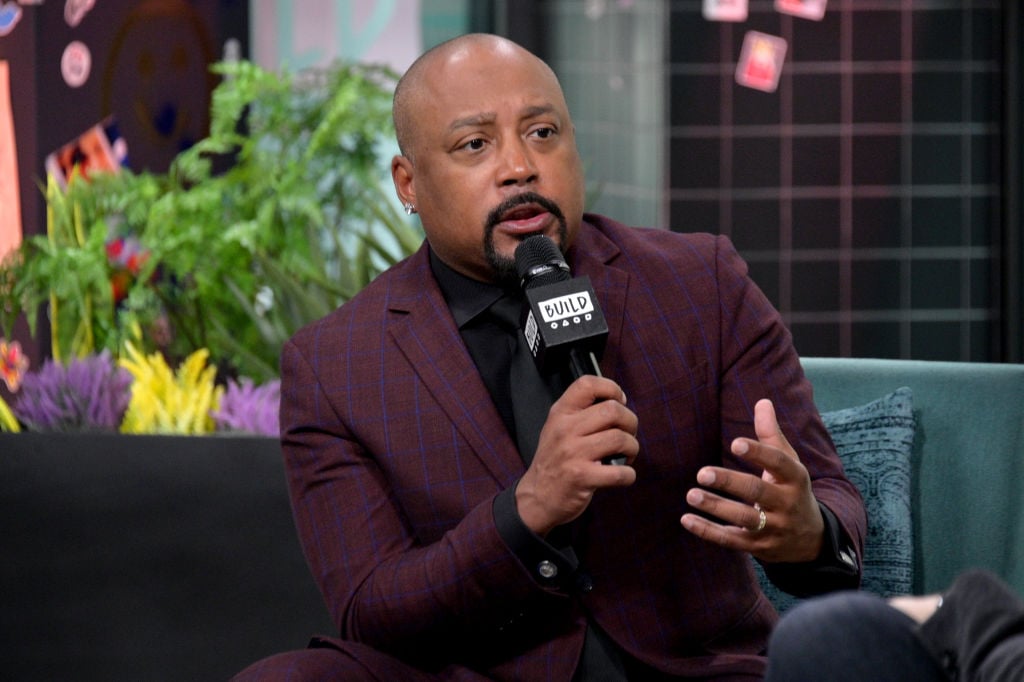 John's 'Powershift'
In his new book Powershift: Transform Any Situation, Close Any Deal, and Achieve Any Outcome, the Shark Tank star examines strategies of influence, negotiation, and relationships to leverage your power in for success. Sharing lessons from him own life including his shift from fashion mogul to reality star, negotiating deals on Shark Tank, and forming strong bonds with founders and brand owners, John hopes to convey to readers some skills they can incorporate on a regular basis.
John interviewed celebs who happen to be masters in their chosen fields, including fellow Shark and tech guru Mark Cuban, music star Pitbull, and mega star of the Kardashian crew Kris Jenner.
"I've put my heart into this book. I've put every tool you need to get your life to the point you've always dreamed of," John wrote on Instagram. "I've dived deep into the lessons I've learned over the years that I know will translate to your life. I've pulled in people that inspire me to share their own stories about how they found success."
Choosing between Kardashians and Sharks
In 2007, Keeping Up With The Kardashians premiered on E! At the time, John was recruited to manage product placement on the show, selecting brands for the Kardashian family to wear or talk about on the air to give those brands publicity and exposure, according to CNBC.
Since the now-infamous family was not yet a household name in those days, not many brands were willing to be a part of the show. John would step in to provide merchandise from his own brands since no other companies would take the risk, and soon became an invaluable part of the Kardashian team.
When the opportunity to jump into Shark Tank came up around the same time as the country's recession, John saw it as a prime opportunity to build his investment portfolio yet was committed to the Kardashian show. "ABC said, 'You can't do any other show but ours,'" he recalled.
Khloé Kardashian saw that John was hoping to swim with the sharks and wanted to give him the freedom he needed. "She basically fired me from the show," the FUBU creator revealed, saying she let him go so he would be free to join Shark Tank. "She said she would never get in my way."
John remains a loyal fan and friend of the family. "Say what you want about the Kardashians, but they are a force to be reckoned with and care deeply for the people they love," he previously tweeted.
Jenner's 'powershift' skills
In a recent BUILD interview, John spoke about his interview with Jenner for his book and how she helped the Kardashian family pivot to become reality star icons.
"Your girls are not known because they were originally music artists or athletes. How do you navigate to become the best or the most-known family on the planet?" John said he asked Jenner. "They're probably the second most-googled family on the planet besides the President. How do you get to do that and what did you do to activate that?"
John recalled the matriarch's ability to parlay various types of content into social media gold. "I represented the Kardashians for their first couple of years, and I had explained to Kris Jenner about how I was doing music videos and integrating things like that," the FUBU owner shared. "She would then shift that power and take it and use it on another platform, meaning social media, and do wildly more than I could do. Was was the essence of what I gave you and then how did you take that and 10X it?"
For those who want to find out the answer, check out John's book Powershift which is now on sale!