'Shark Tank's' Daymond John Speculates on Outcome of the Coronavirus and Gives Advice For Those Stuck At Home
Daymond John of ABC's Shark Tank knows how to be productive. Creating his million-dollar clothing line FUBU out of his home in 1992, the fashion mogul built a clothing empire from the ground up. Now steadily adding to his portfolio of investments as a panelist on the hit reality show, John is currently promoting his latest book that shares tips on how to maximize your skills for optimal results.
Due to the current coronavirus outbreak, the Shark Tank star had to cancel some of the stops on his book tour. With the health crisis putting some people in self-quarantine and businesses having employees work from home, John had some advice on how to stay productive and thoughts on what the possible outcome of this time period may be.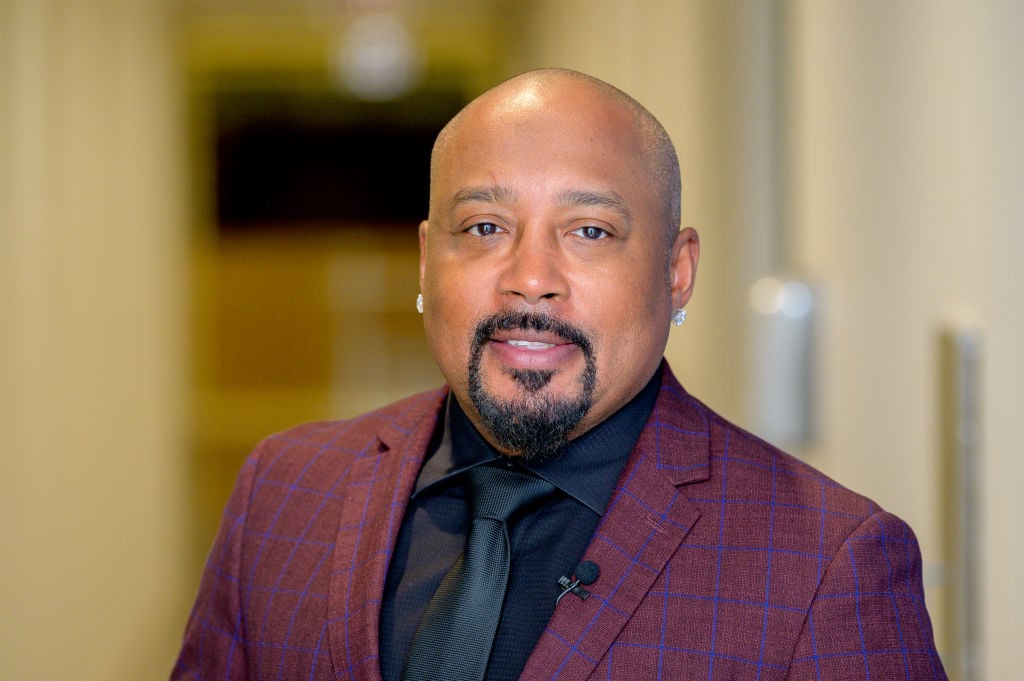 Potential baby boom?
Last weekend, John weighed in on the global ramifications of the coronavirus and the precautions being implemented, including self-quarantines and working remotely.
"We definitely will see a baby boom, 100%," John speculated, as reported by the Daily News. "Yeah, we absolutely will. It's like when the blackout happened in New York and everybody stayed at home. It's a whole bunch of babies 9 months later."
Always the business man, Shark Tank investor also wanted to encourage people to make the most of their time at home. "We're faced with what it is, right?" John said. "Are you going to take advantage of it?"
John sees opportunity in the midst of change
With businesses temporarily closing down and many staffers having to work from home, as well as some having to put themselves in self-quarantine as a precaution, John advises people to start preparing for the new setup.
"You have to make sure that you take that time to switch things up, adjust and get ready for this change," he said.
Though the situation is disconcerting to many, the FUBU owner encourages people to find opportunities in the extra time they'll have on their hands.
"What if you save three hours of transportation a day that you normally would have had to do?" said John. "You're not going to treat those three hours a day like Saturday and hang out and do nothing. You're going to take those three hours and you're going to work for those three hours."
John also recommended studying up on your chosen field, getting some exercise, and having quality family time.
"Are you still educating yourself, getting digital curriculum [to see] how you can better your family or eat healthier or things like that?" he commented, as reported by the Daily News. "The reality is, the problem is here, how are you going to adjust it to yourself to get a solution for yourself?"
'Powershift'
In his latest book Powershift: Transform Any Situation, Close Any Deal, and Achieve Any Outcome, John talks about creating the change you want in life through the areas of influence, negotiation, and relationships.
Wanting to inspire readers to find their own power and leverage it toward success, the Shark Tank panelist shares lessons from him own life and interviews some high-profile celebs who have excelled in their chosen fields, including fellow Shark and Dallas Mavericks owner Mark Cuban, music star Pitbull, and Kardashian matriarch Kris Jenner.
"I've put my heart into this book. I've put every tool you need to get your life to the point you've always dreamed of," John wrote on Instagram. "I've dived deep into the lessons I've learned over the years that I know will translate to your life. I've pulled in people that inspire me to share their own stories about how they found success."
Powershift is now on sale.