'Shark Tank's' Kevin O'Leary Partners With Crowdfunding Platform and Offers Advice to Entrepreneurs
Kevin O'Leary (aka "Mr. Wonderful") of Shark Tank is known for his shrewd financial sense and strong business acumen. With the unemployment rate skyrocketing due to the coronavirus crisis and countless businesses having to close their doors, O'Leary recently joined forces with a crowdfunding platform to offer small business owners an alternative plan in keeping their companies afloat.
The Shark Tank star spoke with Showbiz Cheat Sheet to describe his new partnership and provide some words of wisdom to entrepreneurs trying to survive the current economic downturn.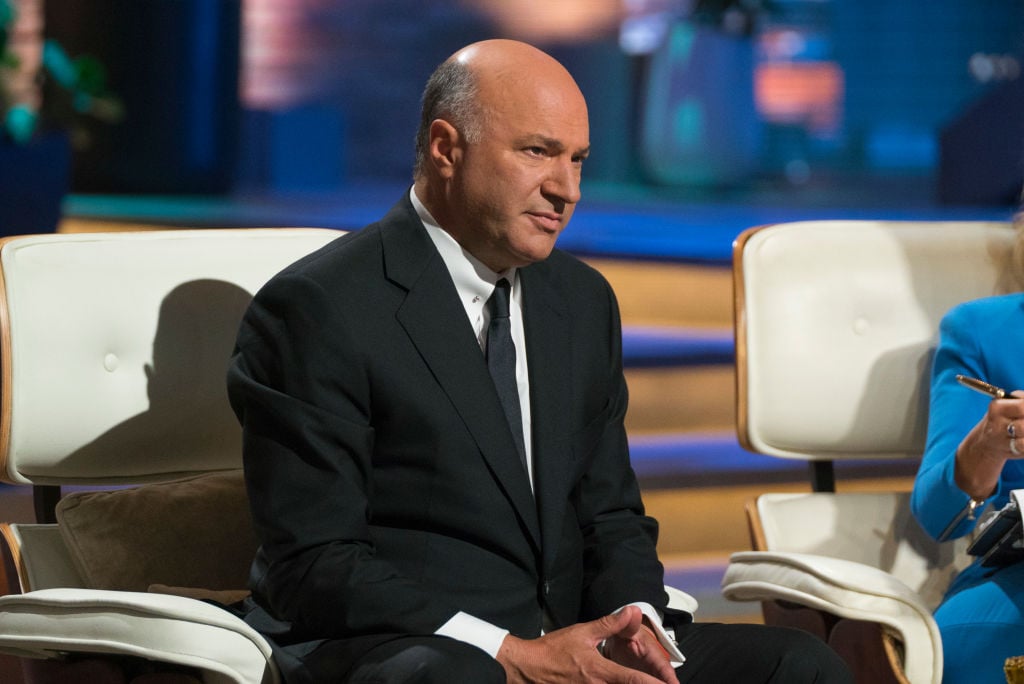 O'Leary joins StartEngine
According to NBC News, a record-breaking 6.6 million people have now filed for unemployment benefits due to the COVID-19 shutdown of industries nationwide. With company owners struggling to survive, they are trying to leave no stone unturned in creating ways to save their businesses without cutting employees. O'Leary is offering an option to entrepreneurs through his alliance with the crowdfunding platform StartEngine.
"I am partnering with StartEngine and am now a Strategic Advisor, a shareholder, and a paid spokesperson for the company," O'Leary announced this week. "This is a tough time for everyone, particularly so for entrepreneurs who need access to funding, and through this partnership, I am helping to spread awareness about an alternative way, maybe one of the few ways today, for entrepreneurs to raise capital."
With the platform assisting over 325 businesses raise funding and over 235,000 investors in their network, the Shark Tank star found StartEngine to be the platform he could back with full confidence.
"I think equity crowdfunding has a lot of merit, but until I came across StartEngine, there wasn't a platform that had critical mass and was approaching that inflection point of hyper growth," Mr. Wonderful told Showbiz Cheat Sheet. "StartEngine has a great management team, led by Howard Marks, who previously co-founded Activision… Their traction is what makes me believe that StartEngine is the leader in the space, and that's why I chose to partner with them."
O'Leary has his own packed portfolio of companies he's invested in through Shark Tank and other opportunities, and is advising his entrepreneurs to consider StartEngine in acquiring the capital they need during this time.
"I am telling them to explore StartEngine as a viable option for their funding needs," he shared. "Equity crowdfunding has unique advantages, such as creating brand ambassadors out of your shareholders and letting the entrepreneur set the terms of the raise and stay in control of their business. I want the companies in my portfolio to be aware of it and the StartEngine platform as a great solution for them."
O'Leary's advice on weathering the storm
With the economy spiraling, O'Leary tells business owners to get creative on funding and overall management to avoid layoffs.
"My advice is simple: weathering a crisis comes down to a single factor. How much cash do you have? I've told the companies in my portfolio to reduce burn where they can, but not so much that they can't bounce back quickly when the market turns," he told Showbiz Cheat Sheet. "This means that entrepreneurs should avoid cutting employees if they can and instead focus on improving operational efficiencies. They can also take SBA loans, which in certain cases will be forgiven. However, VC-backed companies cannot access those great loans."
According to the Washington Post, the $2 trillion federal coronavirus relief package signed last week includes a nearly $350 billion for small businesses to receive stimulus loans and grants through what is now called the Paycheck Protection Program. While this is a productive move, O'Leary recommends that government leaders consider further options.
"I think the stimulus package is a step in the right direction, but many small businesses will be unable to survive the coming weeks, at which point the Small Business Loans in that stimulus package won't help," the Shark Tank investor explained. "Bringing back the economy is the real solution. In the meantime, I would recommend providing all the aid you can to small businesses who employ over half the country. I also think the SEC should accelerate the JOBS Act improvements and help businesses raise capital from the public."
Mr. Wonderful predicts growth 'a year from now'
O'Leary forecasts a tumultuous year ahead, yet feels there could be viable opportunities that rise from the crisis.
"I think over the next few months, we will continue to see a lot of volatility. Real estate will go down in value because small businesses will not be able to pay rent," the business icon said. "Retail, hospitality and tourism will continue to take a beating, as will restaurants unless they grow the delivery side of their business. But a year from now, the market will be growing and a number of exciting new businesses will have emerged in the wake of this crisis."
The millionaire investor noted the massive shift to businesses having to go fully virtual, where entrepreneurs can start focusing on opportunities within the online space. "Our society has been propelled into an online economy led by virtual communication overnight," O'Leary commented to Showbiz Cheat Sheet. "Kids are learning online, business is conducted with online video, and people are shopping and ordering everyday goods online. This is unexpected and truly transformative."
O'Leary is scheduled to appear on Good Morning America on Friday to offer further advice to entrepreneurs on surviving this economic crisis. For more information on StartEngine, visit their website.