Shark Tank's Kevin O'Leary Reveals His Thanksgiving Secret for the 'Perfect' Turkey
Chef Wonderful has all the answers to building the perfect bird this Thanksgiving.
Shark Tank star Kevin O'Leary may be known as Mr. Wonderful on the show, but he also embraces his Chef Wonderful alter-ego who insists he has the secret for cooking the perfect Thanksgiving turkey.
"Less is more with turkey," he explained to Showbiz Cheat Sheet. "Number one is trussing. People think they can use paper string to truss the wings. That never works because once you get in the oven at 325, 10, 12, 15, or 13 minutes a pound, that burns off at about 20 minutes. And that's where all the juice leaves the bird."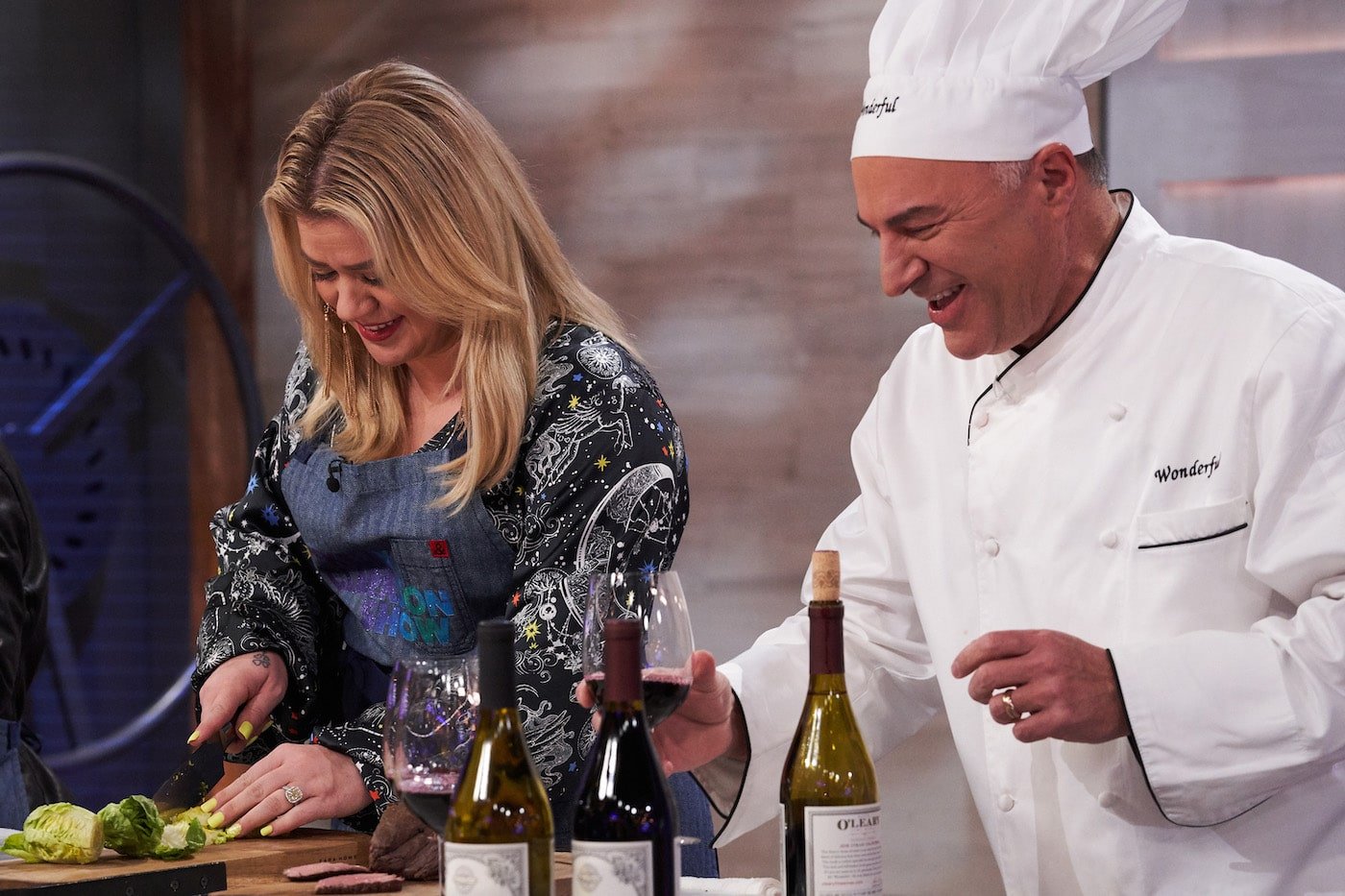 "Usually, the legs stay trussed, but not the wings," he continued, adding that about 30% of the juice leaves the bird with improper trussing. "So I solved that problem. I did a Shark Tank deal called the Turbo Trusser, which is 100% effective. And it is an incredible device, so simple, so cheap. But every bird I make now, I use it on chicken. I even got one being made for cornish hens. The key is keeping those wings amassed to the body. And that's that is crucial."
Kevin O'Leary reveals perfect turkey seasoning
Knowing how to cook the turkey is only one part of the perfect Thanksgiving bird. O'Leary said that his special rub will ensure the poultry is a hit.
"Then, of course, it is how you season it. And my strategy with turkey and I've done this for years is a very, very simple, simple rub," he explained. "Here's how it works. I put a very small amount of garlic, and I mean a pinch like maybe have clove for the whole bird. Lemon juice, olive oil, ground, black pepper, and a little ground, white pepper. It's not easy to get, comes out of Cambodia, but it's one of my secret essences there."
He then revealed the special secret ingredient. "And this is the kicker. Za'atar Now za'atar is basically sesame seeds roasted and ground up. It's a very famous Lebanese Middle Eastern spice that's used on everything."
O'Leary continued. "So you blend in that lemon juice, olive oil, the peppers, both white and dark ground. Reasonably big pieces of pepper, so that they sit on the skin and they roast in there," he said. "You separate the skin from the breast. Then, you slide in some of this elixir in between the breast and the actual skin, and then the rest goes on the outside. You want a grade on the bottom of the pan so that the burn is lifted off the bat by about half an inch. I stuff in half lemons and sliced white onions into the bird. Oh. And then? Then it goes in the oven to 325 for about 12 minutes a pound or when the breast thermometer says 165. You've got a perfect bird, then 100%. But the key is you've got to truss it."
Catch Kevin O'Leary on Shark Tank, on Wednesdays at 9 p.m. EST on CNBC.