'Shark Tank's' Lori Greiner Asks Her Followers For Help in This Video
Lori Greiner of "Shark Tank" takes to social media to ask fans for their assistance.
ABC's hit reality show Shark Tank features some of today's most successful business owners investing in aspiring entrepreneurs. Barbara Corcoran, Mark Cuban, Lori Greiner, Robert Herjavec, Daymond John, and Kevin O'Leary have become famous faces during the show's 11 seasons, each now considered a bona fide celeb.
With that celebrity status can come some dangers, which Greiner recently enlisted her followers' help in putting a stop to one illegal practice that is causing unknowing consumers to lose money.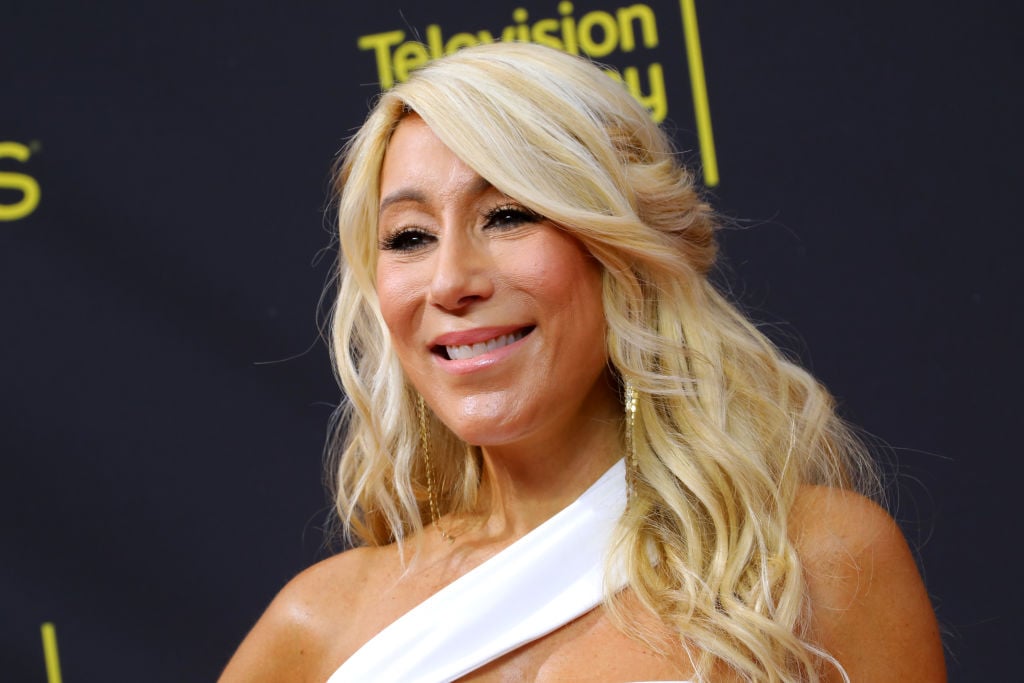 False advertising
False celebrity endorsements have been a problem for both consumers and for the celebs being dishonestly used to pitch a product. In an op-ed for the Wall Street Journal written by Mehmet Oz of The Dr. Oz Show and Kai Falkenberg, the authors expand on how a celebrity's likeness will be misappropriated by companies looking to cash in on a fake endorsement. Oz himself has been a victim of such an act.
"If you use Facebook, you might have seen ads for 'Dr. Oz's Diabetes Breakthrough,' promising to cure diabetes and regulate blood sugar in two weeks," Oz wrote in the article. "Friends and viewers wanted to know if it was legit. It wasn't." The op-ed goes on to list celebrities such as Kelly Ripa, Denzel Washington, and Bill Gates that have also been used in fake endorsement scams.
According to Bloomberg Businessweek, Shark Tank's Barbara Corcoran deals with frequent complaints from people scammed into buying skin cream due to the ads on Facebook that feature her face promoting the product. The real estate mogul shared that two of her sisters even feel for the fake ads. "I send out so many cease-and-desist letters," she said. "But it's very hard to track down the source."
Scam using Savannah
NBC's Today Show recently covered a story on fake ads, interviewing their own co-host Savannah Guthrie. An ad for a product called Liva Derma Serum claimed Guthrie was actually leaving her post on Today to start her own skin care line with the company.
"People that I know really well would text and say, 'Hey I heard about your new career move,' and when I saw the articles I could understand why people believed it because it looks really real," Guthrie told Today.
Plea from a shark
Corcoran isn't the only shark being used in false celebrity endorsements. Bloomberg Businessweek reports that the image of each investor on the reality show's panel is frequently the target of scammers looking to dishonestly endorse their product.
Underscoring that point, Greiner took to social media in a video to put her followers on alert. "Hi all, I need your help. Please watch this video and share it with everyone you know," Greiner said in the video.  "There are a ton of fake ads out there that are on Facebook and Instagram using my image and the other shark's images for keto or diet products. They take our images and they photoshop their product into our hands and they make it like we are endorsing or are behind these products. We are not. I've never done a keto or diet product, ever."
Greiner – also known as the 'Queen of QVC' – goes on to instruct viewers to check her website to confirm whether or not she endorses a product. "If you have any doubt, please go to lorigriener.com, and any product I'm affiliated with will be listed on my website," she said. "If it's not there, it's not real. Please, it hurts my heart for all these people that are getting scammed out of their money with these fake ads using my image."
The Shark Tank star concludes her message by thanking her followers in helping to put an end to this type of false advertising. "Please help me to stop these scammers. Share this with everyone you can on your social media platforms and I thank you so much in advance. I really appreciate your helping me to stop them. Thank you," she said.
The report from the Today Show also listed three suggestions to help consumers avoid these types of scams:
Check the product or company name on the Better Business Bureau website to see if there are any complaints.
Read the terms and conditions on the websites before buying anything.
Check the social media accounts of the celebrities the ads claim are endorsing the product to see if they are really backing it.