'Shark Tank's' Mark Cuban is Now Keeping 'An Open Mind' on Running For President
Billionaire Mark Cuban is a proven success in many areas. As an established tech guru, NBA team owner, film producer, and reality star on ABC's Shark Tank, Cuban is clearly able to master the challenges he decides to undertake.
Cuban has always been vocal on politics and previously hinted in the past at considering a run for office, yet put the kibosh on it more definitively in September. Now with the coronavirus crisis creating unprecedented changes in the country, the Shark Tank star may be revisiting his decision regarding the 2020 election.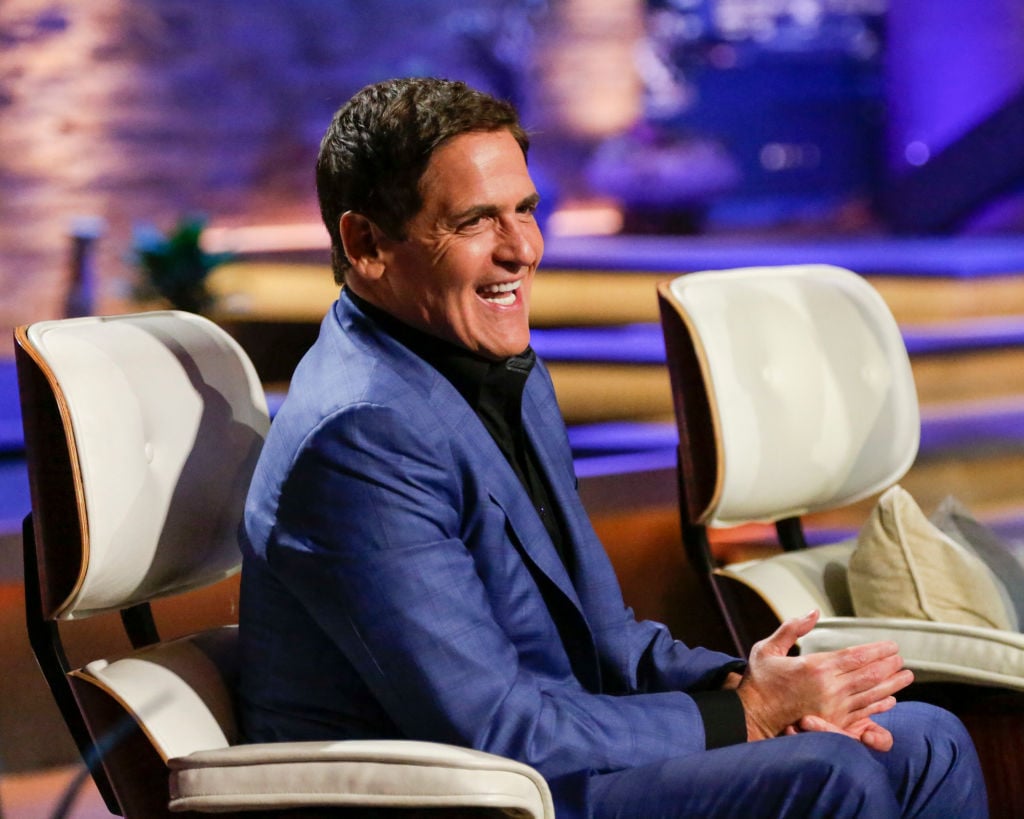 Cuban's previous comments on running for office
Cuban has spoken in the past on tossing his hat in the presidential ring, often sounding like he was giving the idea some serious consideration.
"I wouldn't put it high on my list of probabilities, but we'll see what happens," he said in 2017, according to the Washington Post. "I've got a lot of time to decide. It's flattering that people ask me, and I appreciate it and there's definitely a leadership void in this country."
The NBA team owner clearly felt a responsibility toward doing what he could for the country. "On one hand, it is patriotism. I do think I could do some of the right things," he told CNBC in 2017. "I wouldn't be a traditional politician, I am certainly not politically correct, but I think I have solutions."
Eventually, the Shark Tank investor's decision seemed to be made for him last fall by his wife and three kids. "My family voted it down," he revealed in September, according to CNBC. "If I was single, I would do it. For sure… [Politics is] so tribal right now and it's so mean in so many respects, why would somebody want to put their family through that?" Cuban said.
Cuban sees a 'reset' for America
The tech icon has been extremely vocal on social media during the COVID-19 crisis, consistently sharing advice to business owners on how to best navigate the current economic downturn, while also calling out government leaders to take a stand. With the country experiencing unprecedented challenges, Cuban sees the impact of the pandemic as an opportunity to rebuild.
"This is American reset 2.0," he told Yahoo! Finance. "We get the chance to rewrite all the rules and do it in a way that is non-partisan, puts people first, puts everybody on equal footing, and says, 'You know what, let's go forward and do this together. We the people.'"
Acknowledging that getting the country back on track will take time, Cuban feels that there will be more freedom and flexibility for new ideas to emerge and be implemented. "All those things you were wondering about. I wonder if we tried this, I wonder if we tried that. Now we can try them," he said, according to Fox News.
Cuban revisits presidential run
Despite his previous comments regarding his intentions on the 2020 presidential election, Cuban may now be reconsidering.
"I think we're tired of traditional politicians, the political parties," Cuban said, as reported by Yahoo Finance. "There is no better time for somebody to step up and really be a leader. And, like I said many, many times, you don't have to be 'The' leader to be a leader."
When asked directly about running for president, Cuban remained vague but didn't shoot down the idea. "Everything's changed. So, I'm not going to answer the question. I don't have an answer," he stated, saying there's a "void of leadership," and the "door is wide open whether it's me or anybody else."
In another recent interview, Cuban echoed the same sentiments and refrained from giving a definitive answer either way on running for president.
"If this would've been a month ago, I would have said absolutely not. But obviously things are crazy, things are changing. So I'll keep an open mind. But I seriously doubt it," the Shark Tank investor said, according to Fox News. "But everything's a reset right now. You never say never. It's always plausible, it's definitely doable. It's just a question of should you do it?"
With November not too far away, Cuban will soon have to reveal if his name will be on the 2020 presidential ballot.