'Shark Tank's' Robert Herjavec Posts a Benefit to Working from Home During the Current Quarantine
Robert Herjavec of ABC's Shark Tank has been taking questions on social media during the coronavirus crisis. With countless businesses shut down or working remotely, the millionaire investor is offering advice to company owners and entrepreneurs on how to withstand the current economic decline.
With over a half a million followers on Instagram, Herjavec also makes room to post pics of his wife, former Dancing With The Stars pro Kym Johnson, and their almost 2-year-old twins Hudson and Haven. He recently included another family member in his posts and how they are getting more quality time together while under quarantine.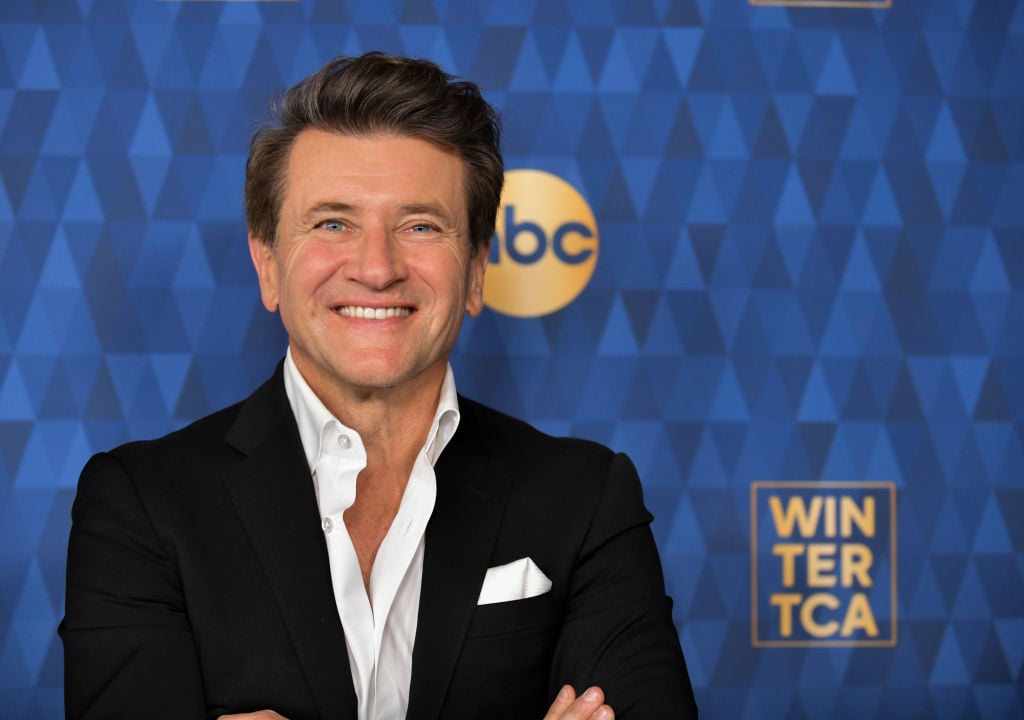 National Puppy Day
Many celebs and pet owners took to social media yesterday in honor of National Puppy Day. Showcasing pics with their pups, Instagram enthusiasts took the opportunity to show off their canine companions on their special shoutout day.
Herjavec joined in with a pic of his adorable Bichon Frise, Lola, adding that since he now needs to run his business remotely due to the national quarantine measures, he gets to see his cherished pup on a daily basis.
"When you realize that working from home means every day is bring your puppy to work day !! #nationalpuppyday," he posted on Instagram, alongside an image of Lola in his Shark Tank seat.
Traveling buddies
This isn't the first time Herjavec has bragged on his Bichon. In June, the Shark Tank star raved about his four-legged fur ball being his "cutest traveling companion" on Take Your Dog To Work Day.
"I've got the cutest travel companion – Miss Lola! (sorry Kym !!)" he captioned the post of his pooch taking a snooze. "We take her everywhere we go so I'm always grateful for pet friendly hotels like @LQ where furry family members are welcome!"
Boasting that level of beauty, the canine cutie often posts pics on her own Twitter account under the name of Lola J. Herjavec. Though she has just 343 followers, the pup's pretty presence is sure to drive numbers up.
Herjavec has to win over Lola
Johnson and Lola had been a pair before Herjavec entered the picture. The Shark Tank investor revealed that when he and Johnson first became a couple after being paired on the ABC reality show, Lola took awhile to warm up to him.
"It was just her (Kym) and Lola for a long time and then I come into the picture, and Lola is very independent and used to sitting at the table for dinner," Herjavec said in 2016 shortly after the couple wed, according to She Knows. "I come along and I'm like, 'Why's the dog at the dinner table?' We're going through that adjustment phase where Lola and I are trying to figure out where the boundaries are, so I think our hands are full with that right now."
It didn't take long for Herjavec and Lola to form a close bond, which helped pave the way for Hudson and Haven's arrival in 2018. To help their precious pooch prepare for their babies' arrival, the couple had Lola study up with a book of her own.
"Shouldn't it be the other way around?!" Johnson posted with a pic of Lola reading a special publication for pups. "Happy Dog, Good Baby… Thank you for the book @deena_katz I have a feeling we're really going to need this! 🐶👶💕," she wrote in the caption of the photo."
Herjavec may be a Shark in the Tank, but he's clearly a softie when it comes to Miss Lola!