Sharna Burgess Once Said 'Dancing With the Stars' Isn't as 'Sexy' as Fans Think
Dancing With the Stars pro Sharna Burgess is extremely open with her fans on Instagram. The season 27 champion often answers fan-submitted questions through her Instagram stories. And when one fan asked about the prospect of catching feelings during any given season, Burgess revealed a shocking fact – DWTS isn't as "sexy" behind the scenes as some fans might think.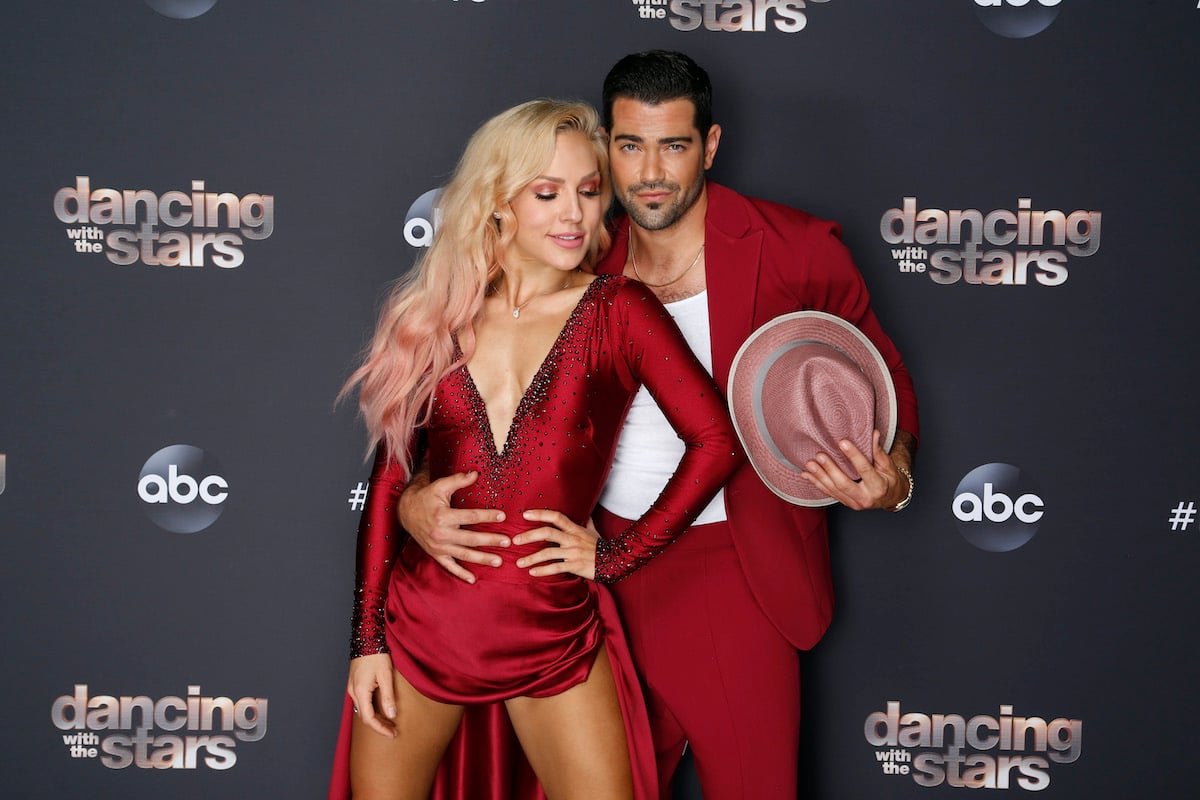 Romance has been found in the 'DWTS' ballroom
Several pro dancers have found love on Dancing With the Stars. From Artem Chigvintsev and his season 25 partner-turned-wife Nikki Bella to Cheryl Burke, who met her husband, Matthew Lawrence, through season 3 competitor Joey Lawrence, it's not uncommon for romance to blossom on the show. 
For Burgess, though, the ballroom isn't the best place for a new relationship to start. 
'Dancing With the Stars' fans don't understand how the pro dancers don't catch feelings for their celebrity partners
"How do you spend so much time with the dancing partner and not develop feelings?" a fan asked Burgess on Instagram. 
"[Because] it's my job!" she replied, adding:
Just like acting is. And [it's] truly not as sexy as you think. You see three minutes of a week of work. What you don't see [are] the absolutely unsexy frustrations, learning process, awkwardness, stresses, curveballs that change your plan and create anxiety.
The pros on 'DWTS' do form close bonds with their partners
Just because the celebrities and their pros don't catch feelings doesn't mean they don't bond. It's easy to see friendships form between the cast of Dancing With the Stars in any given season. That's especially true with many of the pros and their celebrity partners.
Still, according to Burgess, that doesn't mean there are necessarily any romantic feelings involved. During Burgess' conversation with a fan on Instagram, she did add the caveat that pro dancers and their partners "absolutely" do get close. 
"But to say that it's sexual chemistry is a stretch," she added. "You're sweaty, sometimes stinky, mostly frustrated, and ALWAYS TIRED. LOL, 'tis not the making of sexual chemistry. At least for me." 
Burgess has been thrown into the rumor mill in the past, supposedly having flings with partners like Bonner Bolton. Now, she's off the market — and it's not with a DWTS contender. 
Sharna Burgess is in a new relationship
Burgess recently revealed to Us Weekly that she "isn't on the market anymore."
After dispelling the rumors that she and Selling Sunset star Jason Oppenheim were together, Burgess gave little detail about her "very new" romance.
"I want to hold it close to me for as long as I can to just stay in that space and enjoy that human for as much as I can, especially while it's new and [we're] getting to know each other," Burgess admitted of her desire for privacy. 
"It's dating — no one is calling this a relationship yet," she told the outlet. Still, Burgess has feelers out for "that soulmate stuff." So far, Burgess says this relationship "feels different to all the rest."