Sharon Osbourne and Jenny McCarthy Compare Their Experiences On 'The Talk' and 'The View' In New Interview
Jenny McCarthy is having a blast as one of the judges of The Masked Singer, a feeling she did not have during her one year tenure as a co-host of The View. McCarthy was initially excited to join the successful talk show but quickly realized that she was not a good fit. Riddled with arguments and controversy, she was let go from the show but says it worked in her favor to avoid falling into the pitfalls of cattiness.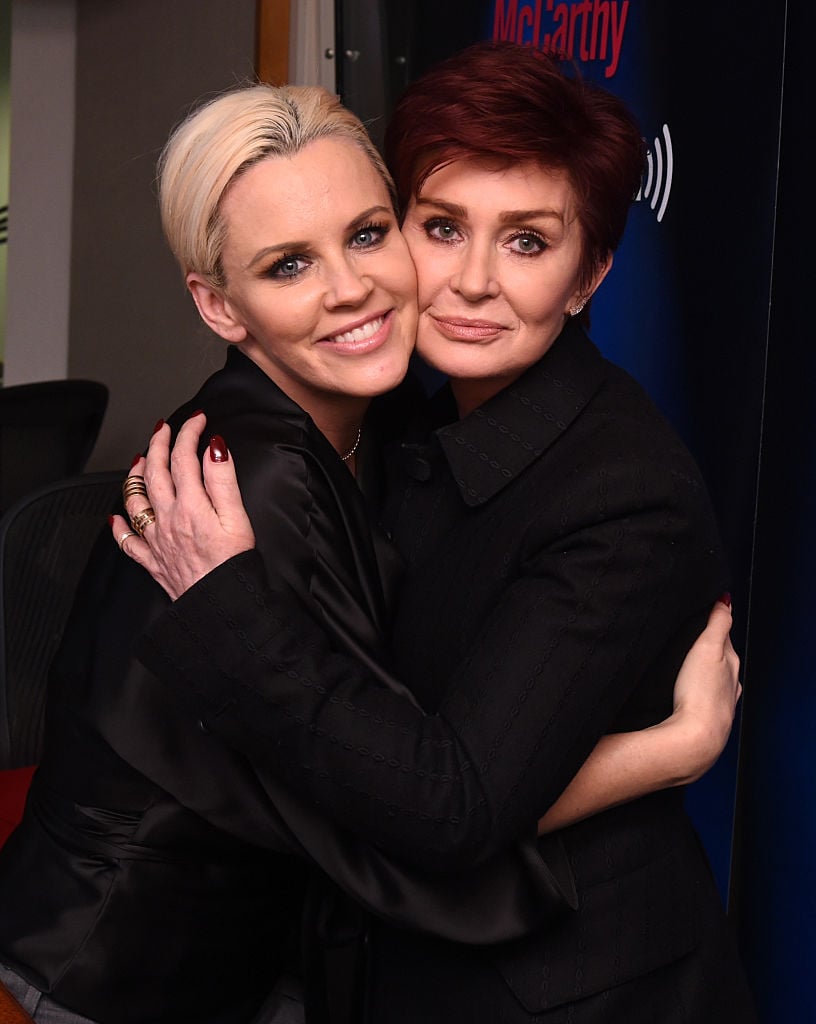 In a recent interview with The Talk co-host Sharon Osbourne, the two women shared their different experiences while working with a group of women on daytime television. 
Jenny McCarthy has been vocal about her horrible experience on 'The View'
The View has experienced several changes in co-hosts over the past decade and at one point, it appeared new hosts just could not last. One former host who had a brief stint on the daytime talk show was McCarthy.
She joined the show in 2013 and says it was one of the most unpleasant gigs in her career. McCarthy's transition into the hosting seat came during veteran journalist and the co-creator, Barbra Walters, retirement. McCarthy noted in the book Ladies Who Punch: The Explosive Inside Story of The View, that there was a power struggle between Walters and Whoopi Goldberg during that time, making for tense moments on the live show and even more so behind the scenes.
"You know the movie Mommie Dearest?" McCarthy says in the book. "I remember as a child watching that movie and going, 'Holy cow!' I've never seen a woman yell like that before until I worked with Barbara Walters."
She claims Walters criticized her for everything – from what she wore, to comments she made that Walters did not agree with. It was bad enough that McCarthy faced backlash when she landed the job due to her stance on vaccinations in children. The tension on the show did not help.
During a 2019 appearance on Watch What Happens Live, a caller asked McCarthy about how feelings that fellow actress Brooke Sheilds was upset that McCarthy was hired as a co-host and she was not.
"I think she knows deep inside that I took one for the team because that was hell," McCarthy joked. "So you're welcome Brooke."
Sharon Osbourne's experience on 'The Talk' differs greatly from Jenny McCarthy's on 'The View'
While McCarthy's experience on a show that features a panel of women is one she'd rather forget, The Talk co-host Sharon Osbourne is reveling in her role.
Osbourne stopped by McCarthy's podcast and they began comparing their experiences as hosts of talk shows. McCarthy revealed to Osbourne that she admires how the hosts of The Talk are able to have conversations about controversial topics without interrupting one another – which is something she says she did not have the luxury of on The View. 
"You just wanted to run. I could see you thinking, 'What the hell am I doing here?'" Osbourne said she observed of McCarthy's time on the show. McCarthy agreed, telling her she oftentimes failed when trying to interject her opinion and felt like crawling under a desk in hiding throughout her time on the show. "You can't say more than a sentence without a ferocious battle," McCarthy confirmed.
Osbourne gave McCarthy credit for what she was able to contribute on The View but understands why McCarthy did not enjoy her time. Osbourne ultimately loves working on The Talk because she says it proves that women can get along regardless of their backgrounds and stance on important issues.