Sharon Osbourne Was Shocked by Her 'Horrendous' Facelift: 'All I Need Is a Hunchback'
The Talk host Sharon Osbourne doesn't hold back when it comes to plastic surgery. Here's what she said about a facelift that turned out so bad her husband wanted to pay for a correction.
The Talk host Sharon Osbourne opened up about a plastic surgery mishap she had last year. Here's what she said about her "horrendous" facelift.
Sharon Osbourne says she is 'scared' of plastic surgery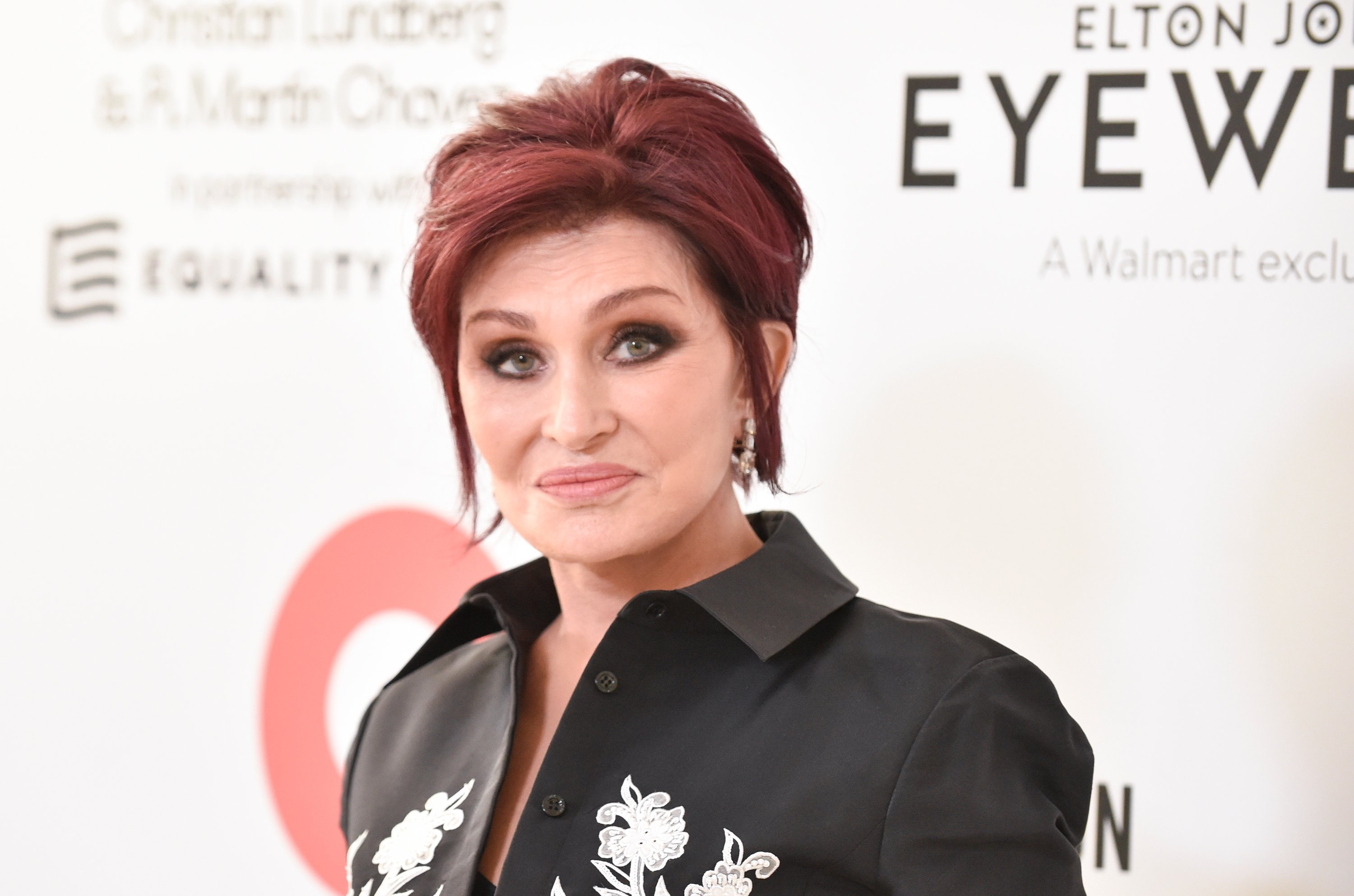 During an interview with Kelly Clarkson (read how Dolly Parton and Kelly Clarkson teamed up for a '9-to-5' duet), Osbourne spoke about her plastic surgeries. Clarkson says she stays away from cosmetic surgery because she's afraid. When asked if she ever becomes fearful, Osbourne says she does. There's risk with any procedure, so she does have some fear.
"I am [scared]," Osbourne tells Clarkson. "Sure, because you could wake up and look like Cyclops. You never know. I had this thing where they lifted up my mouth and then, for the first week, I couldn't find my mouth. It's all numb and it was up at one side, and I looked like Elvis. And all the kids and Ozzy are going, 'Why are you snarling at me?' I'm like, 'I'm not snarling, I'm not doing anything!'"
Sharon Osbourne's 'horrendous' facelift
During an interview with The Sunday Times, Osbourne describes the facelift she had last October as "horrendous." She says the results were so bad that she looked like a "Cyclops" after it was done.
"I had a full facelift done in October and I looked like one of those f***ing mummies that they wrap, [with bandages]" says Osbourne. "It hurt like hell. You have no idea."
Osbourne says she wasn't happy with the results of the surgery. She expressed her displeasure to the surgeon. "[To the surgeon] I'm, like, 'You've got to be f***ing joking,'" says Osbourne during her interview. "One eye was different to the other. I looked like a f***ing Cyclops. I'm, like, 'All I need is a hunchback.'"
Osbourne tells the publication her husband, Black Sabbath member Ozzy Osbourne, offered to pay for her to have the surgery corrected. (Here's what she once said was the hardest part of seeing Ozzy Osbourne battle Parkinson's disease.) According to her, he said he would pay whatever it cost to fix the problem. However, that wasn't necessary, as her face has "settled," and she's OK with her appearance now.
Sharon Osbourne thinks Bella Hadid was too young for plastic surgery at 14
During an interview with Talk TV, Osbourne shared her opinion on Bella Hadid's plastic surgery at the age of 14. Osbourne believes Hadid was too young for this procedure, calling it "ridiculous."
"If you don't like anything about your appearance and you have the wherewithal to change it, the money, then do it," says Osbourne on Talk TV. "It's your body, you can do what you want with it. But I think Bella Hadid having her nose done at 14 is very, very irresponsible because your face hasn't finished growing. And I bet she's had more than one [nose job] because your face changes as you get older, so that's ridiculous."
Hadid tells Vogue she regrets having the procedure. "I wish I had kept the nose of my ancestors," says Hadid. "I think I would have grown into it." The model denies having fillers or an eyelift. Hadid says she has experienced imposter syndrome. (Read how Bella's sister, Gigi, told Taylor Swift how she manages stress.")
"I've had this impostor syndrome where people made me feel like I didn't deserve any of this," Hadid tells Vogue. "People always have something to say, but what I have to say is, I've always been misunderstood in my industry and by the people around me."
RELATED: 'Teen Mom' Farrah Abraham Said She Cut Back on Plastic Surgery
Follow Sheiresa Ngo on Twitter.