Sharon Osbourne Was 'Very Worried About Ozzy' After COVID-19 Diagnosis—How He's Doing Now
Ozzy Osbourne's health has made headline for years. His wife, Sharon, shared how she was concerned after he tested position for COVID-19.
Reality show star Sharon Osbourne has been there for her husband, Ozzy Osbourne, through thick and thin. And she's supported him through his battle with Parkinson's disease. But after he got COVID-19 in April 2022, Sharon admitted she was "very worried" about Ozzy. Fortunately, he's recovering well.
Sharon Osbourne reveals Ozzy tested positive for COVID-19 
Sharon and Ozzy have been in the public eye since the glory days of Black Sabbath. But the world got a candid look inside the couple's relationship and their family dynamics via their MTV reality series, The Osbournes, which also starred two of their children, Kelly and Jack. 
After The Osbournes ended, Sharon shared updates about Ozzy and the family on her former show, The Talk, and in other talk show appearances. In January 2020, she revealed his Parkinson's diagnosis and talked about how it's impacted their lives. 
But in late April 2022, just three days into her brand new hosting gig on The Talk UK, she tearfully revealed that her 73-year-old husband tested positive for COVID-19.
"I am very worried about Ozzy right now," she said on the show. "We've gone two years without him catching COVID and it's just Ozzy's luck he would get it now."
Sharon noted that she's leaving the show to take care of Ozzy until he gets "back on his feet again. And she suggested that upon seeing the rock star, she would "hold him and kiss him with about three masks on."
Fortunately, Ozzy Osbourne started recovering within a week 
Sharon left her new UK-based show and flew to the United States to be with Ozzy. After about a week, the talk show host tweeted a message thanking fans for their support while sharing an update on Ozzy's health. 
"Thank you for all the well wishes and support," she wrote. "Ozzy is much better and on the mend!" 
Their son, Jack, also shared an update on Ozzy. And in his post, he included a video of the singer lying on a sofa while on a video call with Sharon. When he asks Sharon about his beloved Pomeranian, Rocky, she brings the adorable pooch into the frame, allowing the rockstar to speak to him.  
"Dad is on the mend and back to FaceTiming the dogs," Jack tweeted. "Thank you for all the love & support!"
But then Sharon caught COVID-19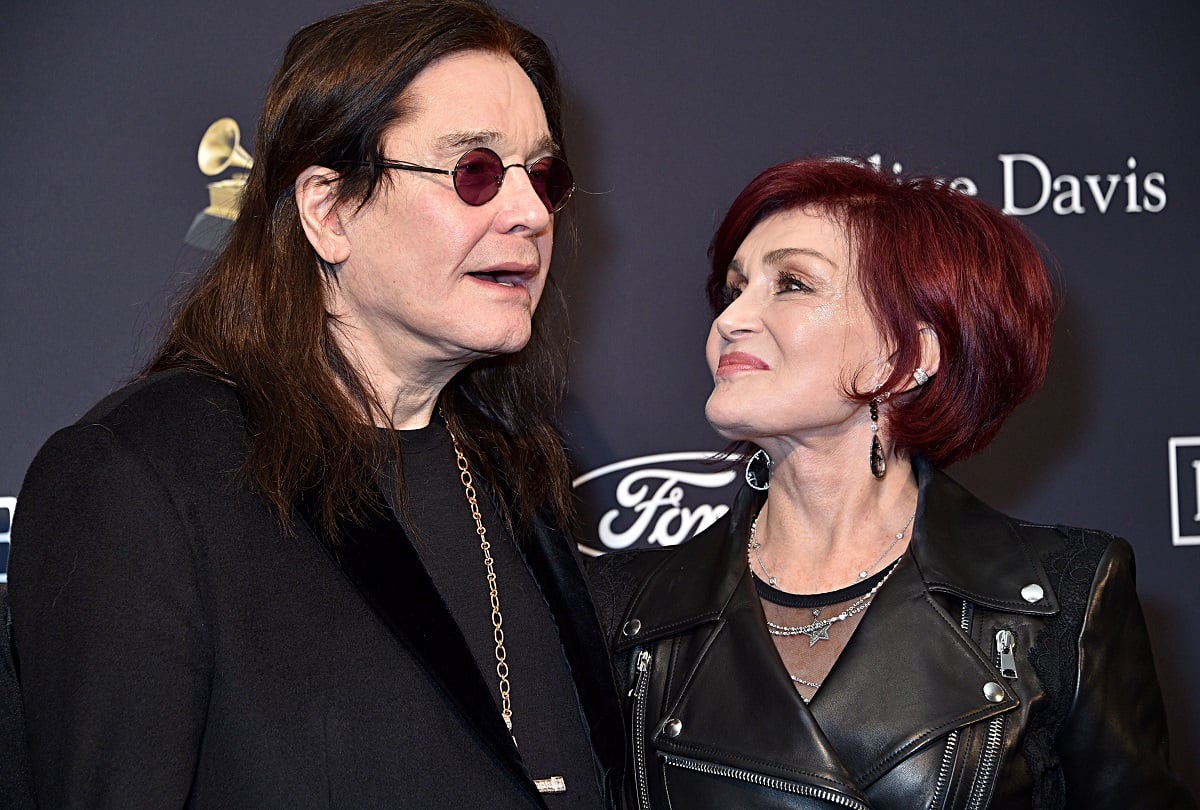 When Sharon revealed Ozzy tested positive for COVID-19 on The Talk UK, she suggested that it would take one week for him to get better and that she would return as host when that week was up. But things didn't work out the way she planned. 
Just about a week after revealing Ozzy's diagnosis, Sharon took to Instagram and shared a clip of her interview with Talk TV. In the video, she tells the host that Ozzy is doing well. But the 69-year-old also reveals that she and her daughter, Kelly, ended up testing positive for COVID-19 too. 
"[Ozzy is] doing much better," Sharon said. "His temperature's now back to normal – — He's doing much better." 
"My daughter Kelly now has it, and I have it," she continued. "And the entire household has it now." 
On May 4, Sharon tweeted a picture of herself in bed receiving IV fluid. In the post, which she captioned "F*** Covid," Sharon's dogs lay beside her as she held up a peace sign.