Sharon Osbourne's Controversial Comments About Justin Bieber Resurface Amid Controversy
Sharon Osbourne came under fire in March for defending Piers Morgan after his controversial comments about Meghan Markle — but not everyone was surprised. Many social media users feel she has a history of problematic behavior, including one incident where Osbourne made offensive comments about Justin Bieber and the Black community.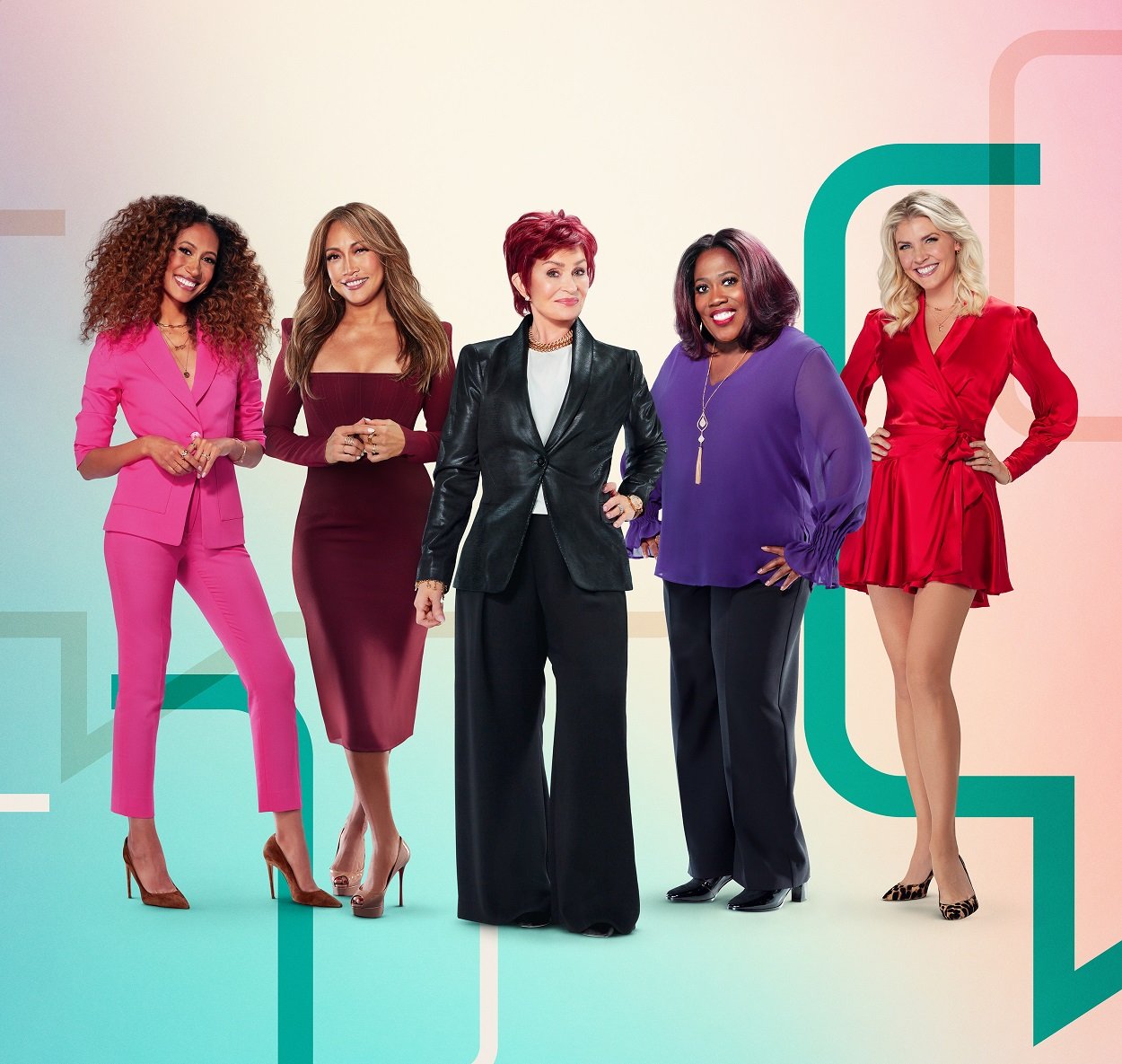 Sharon Osbourne's comments on Piers Morgan, revisited
In the March 10 episode of The Talk, Osbourne got into a heated exchange with co-star Sheryl Underwood over Morgan's reaction to the bombshell interview Meghan, Duchess of Sussex, did with Oprah Winfrey.
During the two-hour conversation, which aired on CBS on March 7, Meghan detailed her life as a member of the royal family, saying it became so stressful that she considered suicide before stepping down in March 2020.
Morgan questioned the validity of her story the next day on Good Morning Britain, saying he "didn't believe a word" of it. His remarks triggered an onslaught of complaints, including accusations of racism, which caused Morgan to lose his job.
Amid the backlash, Osbourne tweeted in support of Morgan. "I am with you. I stand by you," she wrote. "People forget that you're paid for your opinion and that you're just speaking your truth."
She elaborated on her stance on The Talk, saying that while she didn't agree with everything Morgan said, she thinks he should be able to express himself however he wants. "Did I like everything he said? Did I agree with what he said? No," she said. "Because it's his opinion. It's not my opinion… I support him for his freedom of speech, and he's my friend."
She also said, "I'm not racist… I don't care what color or what religion anyone is. Are you a nice person? That's what I judge you on."
When Underwood pointed out that her defense of Morgan could be seen by some as an endorsement of insensitive and hateful behavior, Osbourne got extremely upset and even snapped at her. She would eventually apologize for those actions, saying in a statement that she "panicked, felt blindsided, got defensive & allowed my fear & horror of being accused of being racist take over."
However, the controversy has continued
Amid the drama, Osbourne's former co-host Holly Robinson Peete claimed on Twitter that Osbourne once called her "ghetto" and insinuated that this was a reason behind her exit. Osbourne denied those allegations on Twitter, but stories kept coming.
The discussions of racism reminded some of a 2013 interview where Osbourne criticized Bieber for his then-bad boy behavior — something she seemed to equate to Blackness.
"I feel really bad for him," she told The Daily Beast. "There's this little kid with a huge dream, he's cute, girls love him, and he wants to be a mean boy, and he's about as mean as a f*ckin' kitten, and he's trying to act out."
"It's like, 'Oh, we're the bad boys!' she continued. "F*ck off! You don't know what bad is. And I think that he's lost, I really do. I think he doesn't realize he's white and not black, that's a huge problem. And, at the point he's at in his career, it's so dangerous because we've seen it all before a million times. Where do you go when you're a child entertainer and then you want to transition to be a man? Very few make it."
After the interview resurfaced, Osbourne faced another round of criticism. One Twitter user called her a "repeat offender" while someone else said, "The evidence has always been there…"
However, there were some also some who defended her, positing that those words were taken out of context.
Osbourne has not directly commented on this controversy, but she said in her statement that she hopes "we can continue to learn from each other and ourselves so we can all continue to pave the way for much needed growth and change."