Sharon Stone Was Struck by Lightning and Evaded Death 2 Other Times
Sharon Stone has a stacked resume with acting credits that include Action Jackson, Casino, Mosaic, and of course, her scene-stealing turn in Basic Instinct.
With a career that spans 40 years, she's had her share of professional highs and lows but still remains a household name. Underneath the Hollywood fame, awards, and glam lies someone who's had more than one brush with death.
Stone's upcoming memoir, The Beauty of Living Twice, will detail some of her experiences but she recently shared a few survival stories.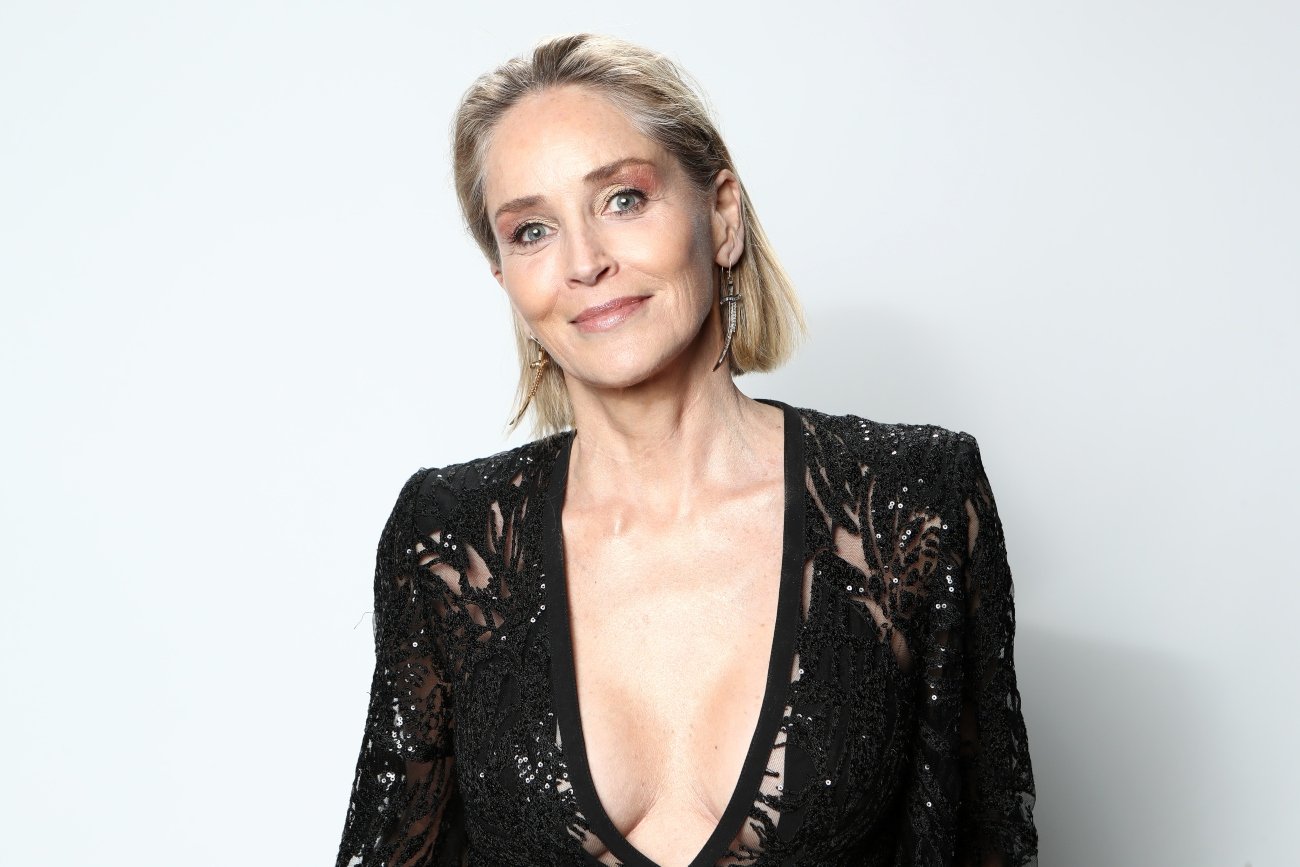 Sharon Stone almost died as a teenager
Stone grew up in a rural Pennsylvania town with her parents and three siblings. As a child, she was used to doing chores around their large farmhouse and spent much of her time outdoors. When she was 14, she had a horseback riding accident that left her with a neck scar. While riding, she struck a clothesline and it slashed her neck.
Stone appeared on the podcast Films to Be Buried With and told host Brett Goldstein, "I had my neck cut to like a 16th of an inch from my jugular vein when I was 14." She still has the scar started a modeling career several years later but remain self-conscious about the scar for a while.
Stone was also struck by lightning
Stone also told a story about another time when she was home with her mother. She said their family home used well water and when she turned on the faucet to fill the iron, she was zapped by lightning. She explained the lightning hit the well and the charge came up through the water.
"And I got picked up and thrown across the kitchen, and I hit the refrigerator," Stone said. "And my mother was there and she belted me across the face and brought me to." She said her mother took her to the hospital and her EKG readings were so off the charts that she needed to repeat them daily for 10 days.
Stone recovered from a 2001 stroke  
Nearly 20 years ago, Stone had a debilitating stroke and it changed the course of her life. She had a brain hemorrhage that lasted nine days and required nearly two dozen coils to treat the brain damage. Stone told The Hollywood Reporter the stroke was sudden.
"It's a little bit like I felt like I was hit by that lightning bolt. I don't know how long I was on the floor. It was three days before somebody took me to the hospital," she said. She added that it took her years to physically recover and she still has to take medication for an ongoing seizure condition.
The mom of three temporarily lost custody of her oldest child during that period and had to put acting on the back burner. Stone had to rebuild her career and personal life.
These days, fans can watch her in Netflix's Ratched when it's released in September. Stone plays Lenore Osgood in the prequel for One Flew Over the Cuckoo's Nest. Stone's book is due to be released in January 2021.