Sharon Stone's 11-Month-Old Nephew Dies
Just days after posting that her infant nephew, River, was in dire medical condition, Sharon Stone posted on August 30 that he had died. Here's what we know about the death of the Basic Instinct star's godson and nephew. 
Sharon Stone posted that her nephew needed 'a miracle' on August 27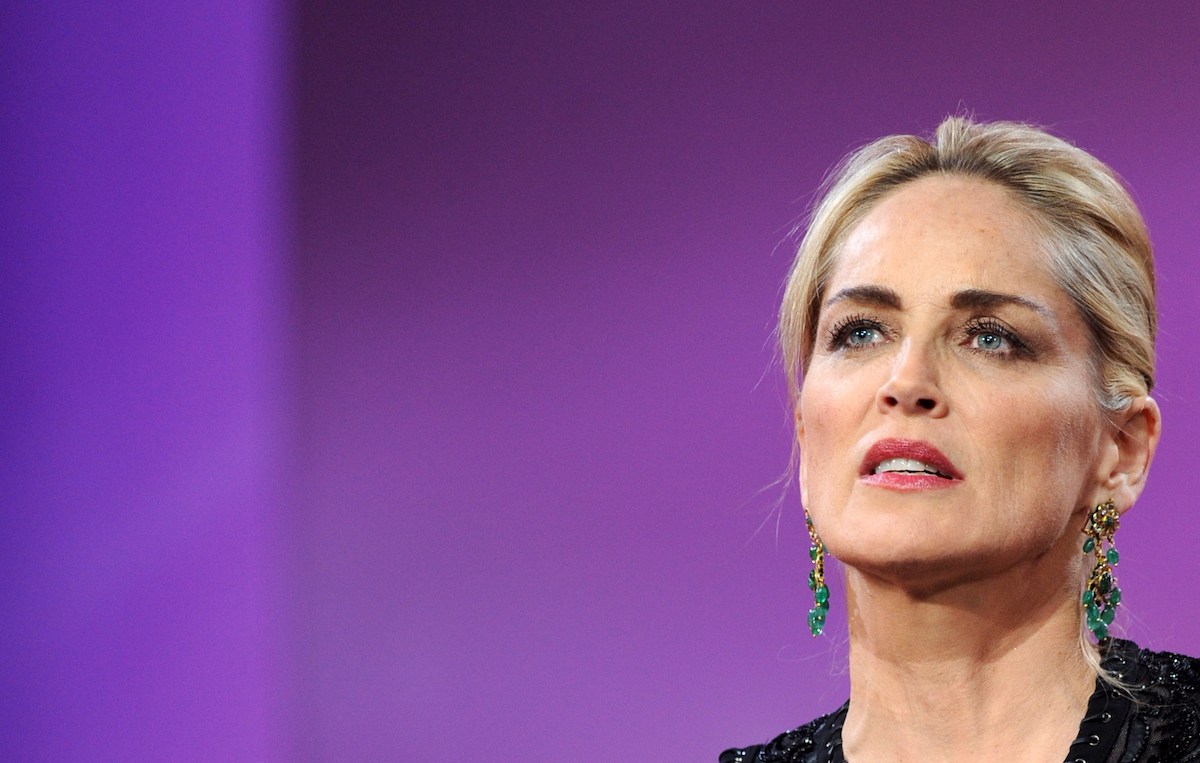 According to People, Stone took to Instagram and Twitter ahead of the weekend to share that the child, River William Stone, had been found in his bed suffering from organ failure. She asked fans and followers to pray for him. 
My nephew and godson River Stone was found in his crib w total organ failure today," she wrote. "Please pray for him. We need a miracle." 
The post was accompanied by a photograph of an unconscious River hooked up to medical equipment in a hospital. 
But by August 30, the Casino actor had posted a simple video tribute to her nephew, captioned "River William Stone Sept. 8, 2020 – Aug. 30, 2021."
The home videos were accompanied by Eric Clapton's 1992 hit Tears in Heaven. 
Hollywood stars offered their support
The August 30 Instagram and Twitter announcement did not go unnoticed by Stone's industry friends, who flooded her social media accounts with messages of support. Some seemed to be in disbelief of the new development; some offered prayers of comfort. 
"This breaks my heart," commented Leslie Jordan. "I'm in pieces right now." 
"I'm so sorry," wrote Selma Blair. "My lord." 
"I'm so sorry," wrote Oscar winner Hilary Swank. "Deep heartfelt prayers for your family." 
"No. Sharon, I'm so so sorry," wrote Angie Harmon. "Oh my Lord… we are praying for all of you." 
"Noooooooooooooo," responded Will & Grace star Debra Messing. "I am in disbelief. Oh Sharon, there are no words, other than I'm so sorry for your whole family's loss. I am praying for all of you at this unimaginable time." 
Ugh. I'm sitting here in tears," commented Sean Hayes. "I'm so sorry, Sharon. What a beautiful boy. Sending all my love to you and your family." 
Previous to River's death, some had responded to the August 28 with encouraging messages. 
"Bless him sending so much love and prayer," wrote Sharon Osbourne. 
"Sending love light and prayer(s) for him and your family Sharon," wrote Rosanna Arquette. 
And model Christie Brinkley willed a miracle for River. "May the thoughts, prayers, good energy and positive vibes of strength healing and LOVE surround River and his family and become his miracle of a full and swift recovery," wrote Brinkley. 
Sharon Stone is the mother of 3 
Stone is a mother to three children; Roan, 21, Quinn, 15, and Laird, who is 16. She shares Roan with her ex-husband Phil Bronstein. The star adopted all three at a young age. 
"When you adopt, you realize any child could be your child, any person could be your relative," she told Vogue in 2019. 
"After that you never see the world in the same way again. I'm connected to everyone on this planet. And that's a miracle in and of itself."