'Sharp Stick': Jon Bernthal is 'Blown Away' By Lena Dunham's Ability to Write Men
Lena Dunham has a knack for writing 'complicated men' — 'Sharp Stick' actor Jon Bernthal elaborates.
Lena Dunham's movie Sharp Stick debuted at the 2022 Sundance Film Festival. During a Q&A after the film's premiere, Sharp Stick actor Jon Bernthal raved about the HBO Girls creator's ability to write "complicated men." Find out what Bernthal had to say about Dunham. Plus, how his thoughts on the creative compare to Adam Driver's.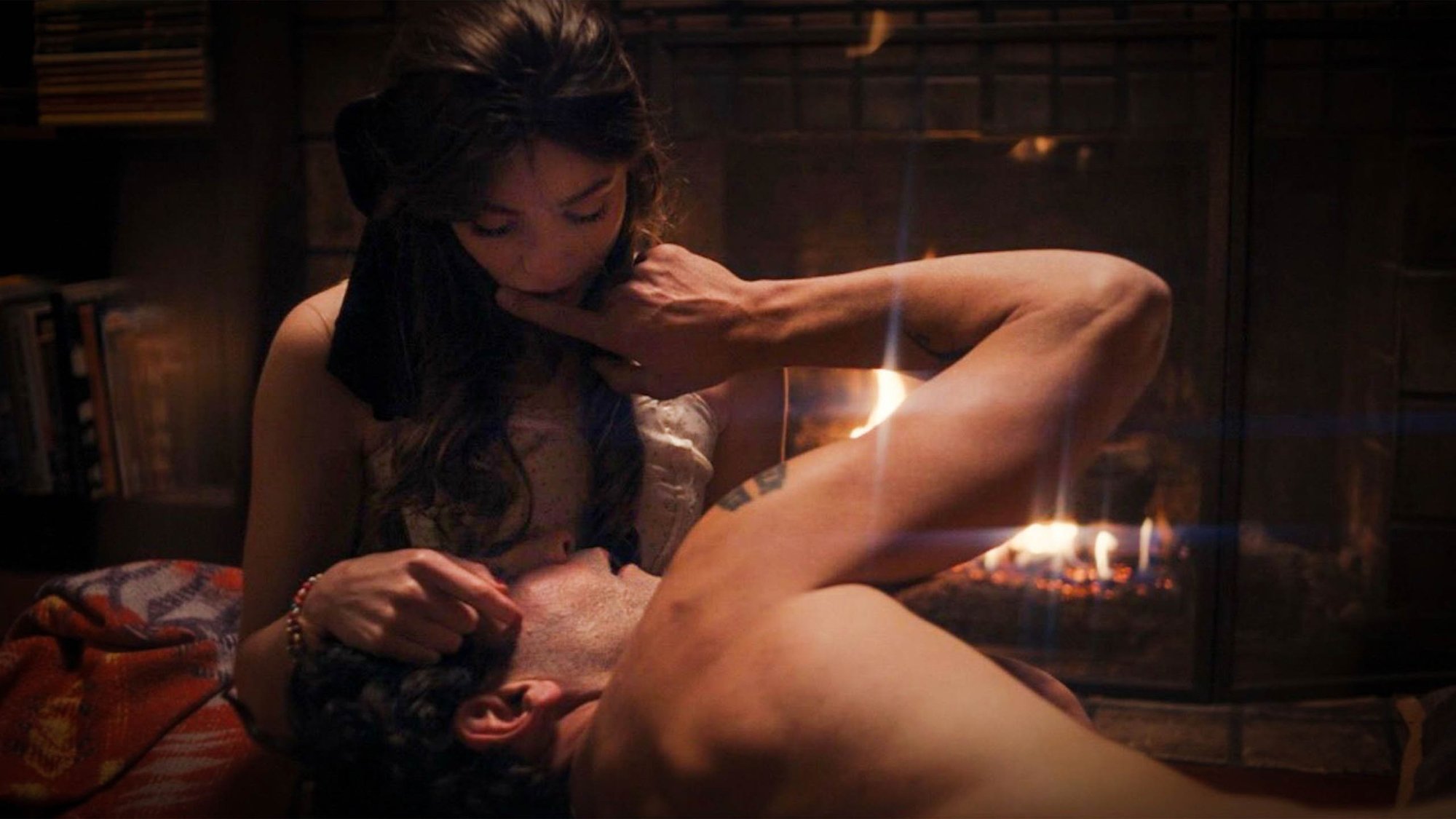 Jon Bernthal in Lena Dunham's Sundance 2022 film 'Sharp Stick' 
This year, Dunham returned to Sundance Film Festival with her first feature-length film in over 10 years. Sharp Stick tells the story of Sarah Jo (Kristine Froseth), a young woman who experienced a traumatic hysterectomy at 15-years-old and her sexual awakening at 26-years-old. 
In the film, Sarah Jo's first sexual experience is with Bernthal's character Josh. The stay-at-home dad has a wife, Heather (Dunham), and a son with Down syndrome (Liam Michel Saux), whom Sarah Jo cares for. But under the guise of the quintessential family man, Josh can't resist Sarah Jo's pleas to take her virginity.
Throughout Sharp Stick, Josh quickly moves from "this can never happen again, I'm a married man," to spending a weekend away with Sarah Jo helping her explore sex. Later in the film when Heather discovers Sarah Jo wearing Josh's necklace, their tryst fall apart. Ultimately, this forces Sarah Jo to look elsewhere in her sexual exploits.
Lena Dunham writes 'flawed and fascinated and complicated men' 
During a post-premiere virtual Q&A, Bernthal gushed about Dunham's writing ability. "I'm… blown away by how she writes men," Bernthal said, continuing:
"She creates these unbelievably flawed and fascinated and complicated men. And she puts them in these unbelievably flawed and fascinated and complicated situations." 
Previous examples of Dunham's "complicated men" include Girls character Adam Sackler, Hannah Horvath's boyfriend in the series. Like Josh, Adam wasn't perfect. Dunham's writing ability and Driver's acting brought the character to life and made him all-too relatable to audiences.
"I think in lesser hands, there can be real traps in playing this guy," Bernthal said of his role in Sharp Stick. It's easy to judge Josh and define his actions as "purely selfish and destructive and manipulative and bad."
But neither Bernthal nor Dunham was interested in leaning into those opinions. Instead, the cast of Sharp Stick was encouraged to take something toxic and "play the purity of it and to make it beautiful." 
"I think that's life," The Punisher actor concluded. "These situations can be troubling but really beautiful at the same time." 
Adam Driver once talked about Lena Dunham's 'specific' writing ability 
Bernthal isn't the only actor who raves about working with Dunham. In 2017, Driver celebrated Dunham's ability to write male characters in an interview with the late Larry King. "I love [working with Lena]" Driver said at the time, adding:
"She's very specific in her writing. She's very open with creating a space for everyone to try anything they want to." 
What's more, the actor elaborated to The Daily Beas about Dunham's knack for specificity. "One thing that's always an undercurrent between [Adam and Hannah in Girls] is that he feels she lives too much in her brain sometimes," Driver said. "She thinks he lives too much in his body." Dunham's writing ability brought those emotions to life on and off the page.