Shawn Johnson East Talks of Relationship Changes With Her Husband Now That They're Parents
Olympic gold medalist and former Dancing With The Stars champ Shawn Johnson East recently welcomed her first child, daughter Drew Hazel, with husband Andrew East in October. The new mother has been sharing photos of her newborn on social media, as well as her personal stories on navigating the role of a parent.
Johnson East recently revealed she was a bit taken aback by the changes she's experiencing in her relationship with her husband now that they have a third member of the family.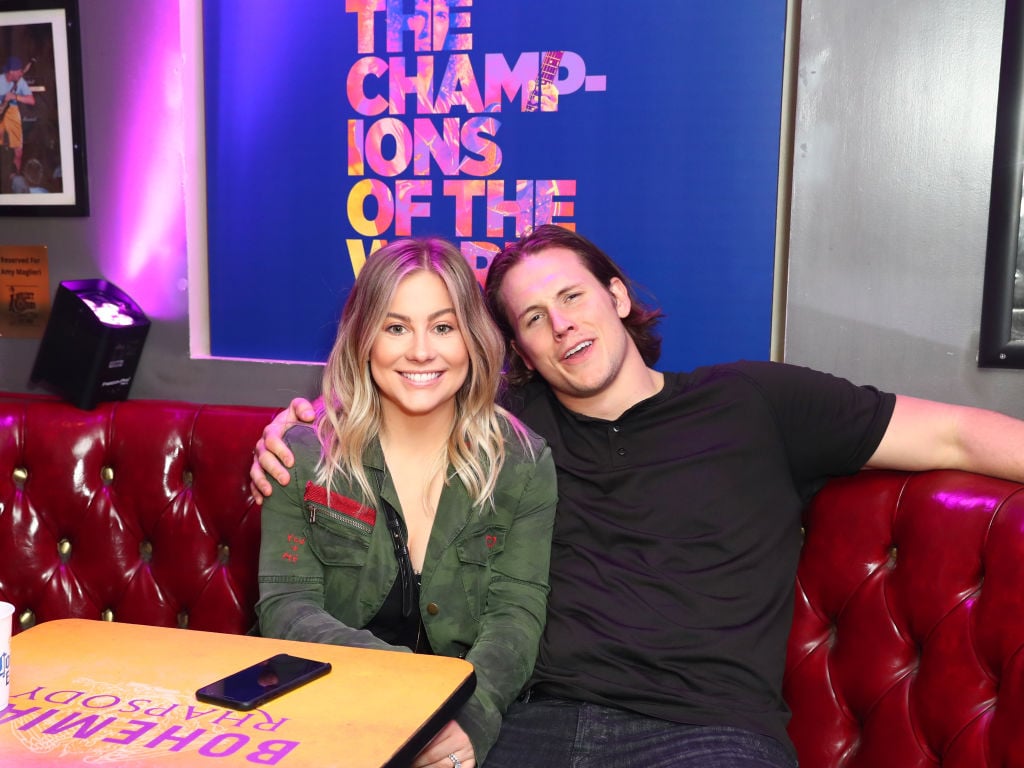 Priority on keeping the marriage strong
The Olympic gymnast spoke of her thoughts on becoming a mom on a podcast of Miraculous Mamas before her delivery. "I don't feel like you're ever ready to have a kid. Even now, like I'm ready to, I'm getting ready to pop a kid out here any day. I don't feel ready," Johnson East said on the podcast. "There's always some reason – it's just a daunting task to take on."
While the young couple was extremely excited for their baby's arrival, they also wanted to keep their relationship as a top priority. "We both are firm believers that the best way to raise a kid is to have the strongest relationship as a couple," Johnson East shared. "We're nervous about making us a priority and being able to like keep that strong relationship in order to raise a kid."
Navigating relation'shifts'
While trying to keep their relationship strong, the young couple has come to realize that parenthood brings some unavoidable shifting in family dynamics.
"It's not something people prepare you for," Johnson East told Prevention. "You're used to you and your significant other being each other's top priority the whole time. You never have to share your person with another person… trying to figure out that new dynamic of three, it takes an adjustment period."
Her husband noted the lack of sleep that parents of a newborn face as playing a part in their new normal. "After the early mornings and late nights, the first couple of months are so hard, because by the time it's just me and Shawn when we put Drew down at night, it's like, 'Don't talk to me, I'm tired. I wanna lay in bed,'" East shared.
Date night
Despite having to work out some kinks as most new parents do, East is clearly devoted to his wife. "I've been so impressed with Shawn," he said. "It's really amazing to see all of the sacrifices that moms make. There's so many decisions that need to be made, and so many emotions that go into parenting."
Though the couple shares many details of their lives on social media, they also know when to keep things private. "We haven't shared a lot of the tears we shed," East explained. "Our first priority is to protect our family, so whatever is best for that. Some of the marriage problems and arguments that we work through, we don't share as much."
"There's a lot of stuff we go through and aren't ready to share yet, and then we share it later, or we don't," Johnson East agreed.
For now, the couple sets aside time for just the two of them to refocus on each other. "We try to have date night every Thursday from 5-10 p.m.," Johnson East shared. "Beside that, we have coffee in the morning and look for moments when we can have quality time together."
Fans of the Easts can see more of their family life on their social media accounts!