Shawn Mendes and Camila Cabello Post Spicy Photos After Announcing Their Breakup
Shawn Mendes and Camila Cabello both shared spicy photos of themselves just days after announcing their breakup. See the pictures and learn more about their split.
Hearts broke all over the world on Nov. 17 when Shawn Mendes and Camila Cabello announced their breakup. The two singers have dated for years and performed multiple duets together. 
Following their split, both entertainers have posted some eye-catching photos of themselves on social media. Here are the images and what fans are saying about Mendes and Cabello now.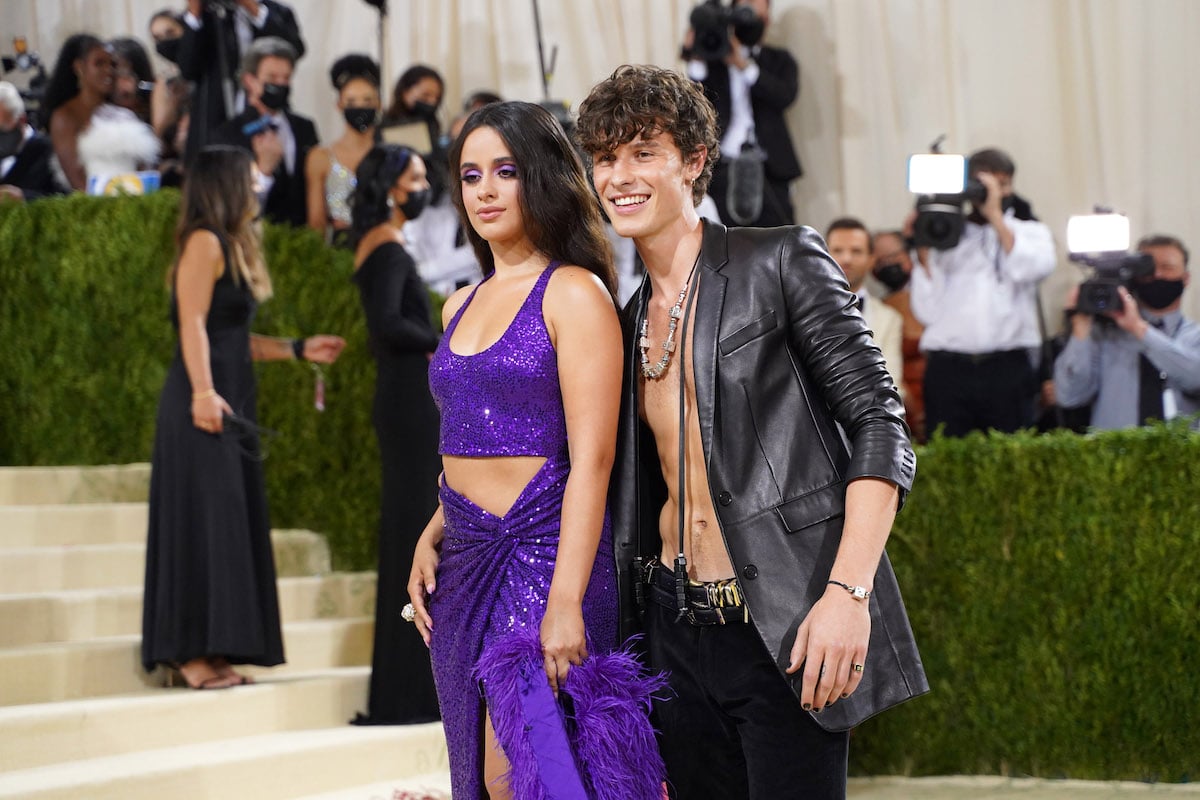 Shawn Mendes and Camila Cabello announced their breakup in a joint statement
On Wednesday, Nov. 17, Mendes and Cabello shocked fans by releasing a joint statement announcing their split on their Instagram Stories. 
"Hey guys, we've decided to end our romantic relationship but our love for one another as humans is stronger than ever ❤️," the former couple wrote. "we started our relationship as best friends and will continue to be best friends. we so appreciate your support from the beginning and moving forward ❤️❤️❤️ Camila and Shawn."
Mendes and Cabello seem to be on friendly terms, and they both still have several photos of each other on their Instagram pages. 
Fans speculated that Mendes and Cabello were dating back in 2015 when they collaborated on the song "I Know What You Did Last Summer." But the two singers didn't get together until after releasing their second hit together, "Señorita," in 2019. The official music video came out in June, and Mendes and Cabello were spotted spending the 4th of July together the following month. 
In his 2020 documentary, Shawn Mendes: In Wonder, Mendes opened up about his relationship with Cabello and revealed that all of his songs are about her. 
Shawn Mendes posted a shirtless photo days after the breakup
On Sunday, Nov. 21, less than a week after announcing his split from Cabello, Mendes posted a series of shirtless photos to his Instagram. 
The first shot is of him walking shirtless toward the camera with a surfboard. The second shows him successfully riding a wave, while the third shot is of his bare back while he walks away from the camera clutching a surfboard.
Mendes captioned the snaps, "Gracias @heiner_castillo___m por estas fotos !!" So there is no question of who took the shirtless photos for the "Stitches" singer.
Fans seemed to enjoy the pictures. One person commented, "We love a good breakup glow," while another wrote, "hey siri how do i become a surfboard?"
Camila Cabello showed off a glam look the same day 
Not to be outdone by her ex, Camila Cabello posted some stunning selfies on Instagram the same day that Mendes posted his shirtless shots. 
Like Mendes, Cabello posted a series of three photos. The first shows the "Havana" singer with new mint green hair and a matching silk ruffled top. She wears glistening eye makeup and has her finger in her mouth. 
In the second photo, Cabello ruffles her mint green hair with one hand and purses her lips at the camera. The final shot is a blurry selfie of Cabello grimacing. She has her signature dark hair color in the last picture. 
She captioned the images, "I clean up ok 👍🏼"
Fans seem to agree, with one commenter writing, "You most seriously do 🔥😂" while another wrote, "Queen of biting her finger seductively."