Shawn Mendes and Camila Cabello Spark Reconciliation Rumors by Walking Their Dog Together Months After Breakup
Shawn Mendes and Camila Cabello split up in November 2021, but the former couple was recently spotted spending time together. They sparked reconciliation rumors by walking their shared dog. Could the "Señorita" singers be getting back together, or are they just friends? Here are all the details we know so far. 
Shawn Mendes and Camila Cabello were spotted walking their dog Tarzan in Miami after announcing their breakup
On Jan. 6, TMZ reported that Mendes and Cabello were seen walking their shared dog Tarzan in Miami. They appeared relaxed and in good spirits, smiling and casually strolling through a park. Mendes held Tarzan's leash while Cabello walked by his side. 
The former couple's reunion is somewhat surprising, considering they broke up near the end of 2021. On Nov. 17, they released a joint statement announcing the split on their Instagram Stories. 
"Hey guys, we've decided to end our romantic relationship but our love for one another as humans is stronger than ever ❤️," Mendes and Cabello wrote. "We started our relationship as best friends and will continue to be best friends. we so appreciate your support from the beginning and moving forward ❤️❤️❤️ Camila and Shawn."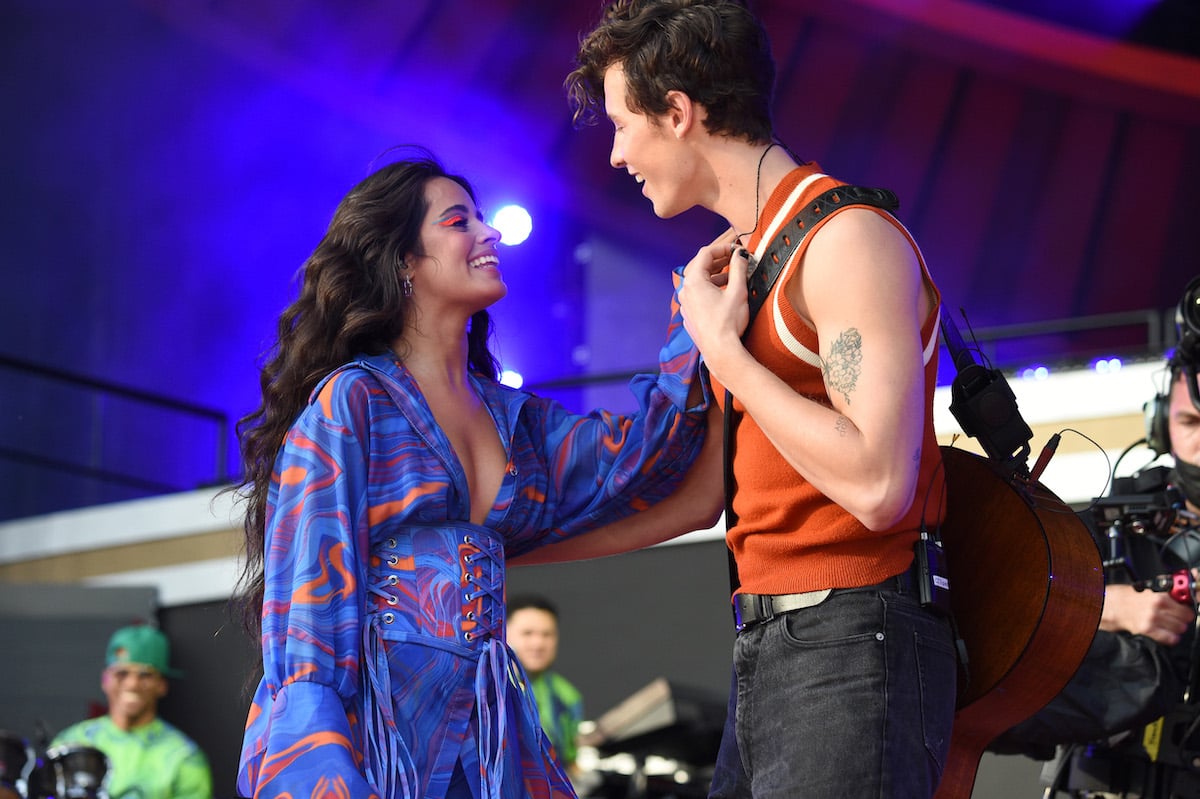 Camila Cabello and Shawn Mendes adopted the dog together while they dating
Cabello and Mendes adopted Tarzan together while dating. On Nov. 3, 2020, Mendes introduced their new pup to their world in an Instagram post. 
The post contained four slides. The first was a photo of the puppy, which appears to be a yellow Labrador retriever, in Cabello's arms. The second slide is a video of Cabello cuddling the dog in the backseat of a car with Mendes sitting in front of her. 
The third slide shows Tarzan adjusting to his new home, and the final slide is a photo of the sleepy puppy snuggling between Mendes' back and a wall. 
Mendes captioned the post, "Hi Tarzan 🥺❤️."
The "In My Blood" singer misses Tarzan after the breakup
The singing couple likely spent a lot of time with Tarzan since they isolated at Cabello's home in Miami during the coronavirus (COVID-19) pandemic.
In November 2021, Hollywood Life reported that Mendes was "heartbroken" over losing the dog in his breakup with Cabello. 
"Shawn is trying to move on with his life and he is getting ready to drop a single and go on tour." a source close to Mendes told the publication. "Although he is in a good place in his head over the breakup with Camila, there is one aspect of it that he is not OK with, which is being separated from his dog Tarzan!"
The source went on to say that  "Tarzan had become like a child to Shawn," adding, "Now that him and Camila are broken up, she has Tarzan and he is really upset over the separation from him. He really misses Tarzan greatly."