Shawn Mendes: How Much is the Canadian Singer Worth?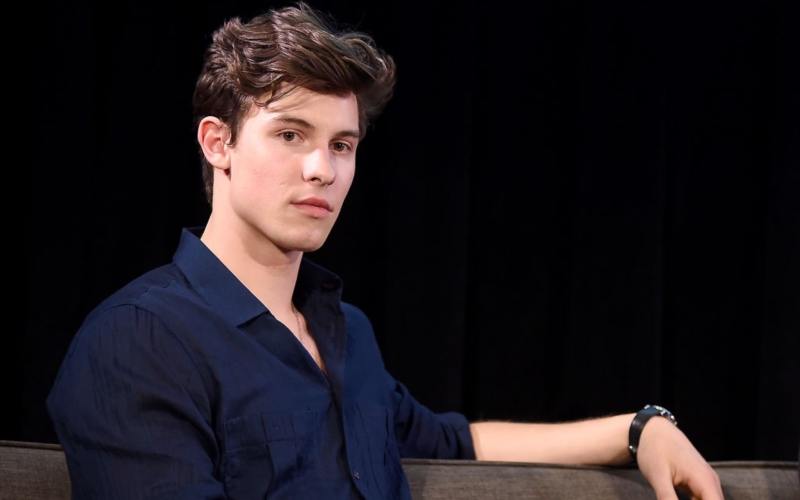 Shawn Mendes is a Canadian singer who was born in Toronto, Ontario on August 8, 1998 to Karen and Manuel Mendes. He grew up with his younger sister, Aaliyah, in the Pickering suburb of Toronto.
His rise to fame began with a very successful vine account in 2013, when Mendes was only in his early teens. In a relatively short period of time he was skyrocketed into the big leagues, where women half his age (and twice his age) swooned over his dreamy voice and amazing hair.
In 2015 Mendes released his debut album, entitled Handwritten. The album, which featured the song Stitches, hit the number one spot on the Canadian, US, and Norwegian music charts. The same album broke the top in three other countries – Sweden, Spain, and Denmark.
Shawn Mendes had no formal music training
Since he has an incredible voice and can play the guitar, most fans would assume Shawn Mendes had some type of formal music training. He doesn't, however. He learned to play guitar by watching YouTube videos and practicing what he learned for hours on end.
His dedication to education is pretty impressive
While in secondary school, Shawn Mendes was a good student who participated in extracurricular activities like hockey, soccer, and acting. When he left school during his junior year to tour, the young star did not take the easy way out.
Instead of dropping out of school, Mendes kept up with his classwork virtually and managed to graduate on-time with the rest of his class at Pine Ridge Secondary School in June of 2016.
How much is Shawn Mendes worth?
According to Celebrity net worth, the twenty-year-old pop star has a net worth of $12 million. This includes his share of the $16.5 million in certified digital single downloads online and the reported $32 million in gross sales created by his Illuminate tour.
By comparison, rapper Kanye West is worth $250 billion while another rapper, Machine Gun Kelly (also known as MGK) is worth only $8 million.
It's a lot of hard work to amass millions, no matter your career. The beloved Marvel superhero creator, Stan Lee, only had a net worth of around $50 million when he passed away earlier this year. So the $12 million net worth of Shawn Mendes is pretty good for someone who can't even legally drink yet.
How much does Shawn Mendes make per concert?
There actually hasn't been any information released on how much Shawn Mendes makes per concert, but the tickets are known to be pretty pricey. A look around online showed tickets ranging anywhere from $40 upwards to the thousands for resellers and special VIP packages at high-price venues. We also know he sells hundreds (if not thousands) of tickets at every venue.
So while we don't know exactly how much Shawn Mendes himself makes per concert, we do know it has to be upwards of thousands per show. Hopefully the exact number will be released to the public soon.
How long has Shawn Mendes been touring?
Shawn Mendes has been touring for just over a year. He began his first tour for his second album, Illuminate, in March of 2017. The second album and supporting tour included some of Mendes' biggest hits to date, like There's Nothing Holding me Back and Treat You Better.
What are his most popular songs?
According to Top 10 Songs, Shawn Mendes' five most popular songs include In My Blood, Stitches, There's Nothing Holding Me Back, Treat You Better, and Mercy. The popularity was based on the song's peak chart positions, and how long it stayed there.