Shawn Mendes Revealed How Camila Cabello Showed Him His 'Big Ego'
Music star Shawn Mendes has millions of adoring fans around the world, but did it go to his head? He revealed that being with girlfriend Camila Cabello made him stop and say, "Oh no, I really have this big ego."
When did Cabello and Mendes meet and start dating, and how has she helped him learn more about himself since then?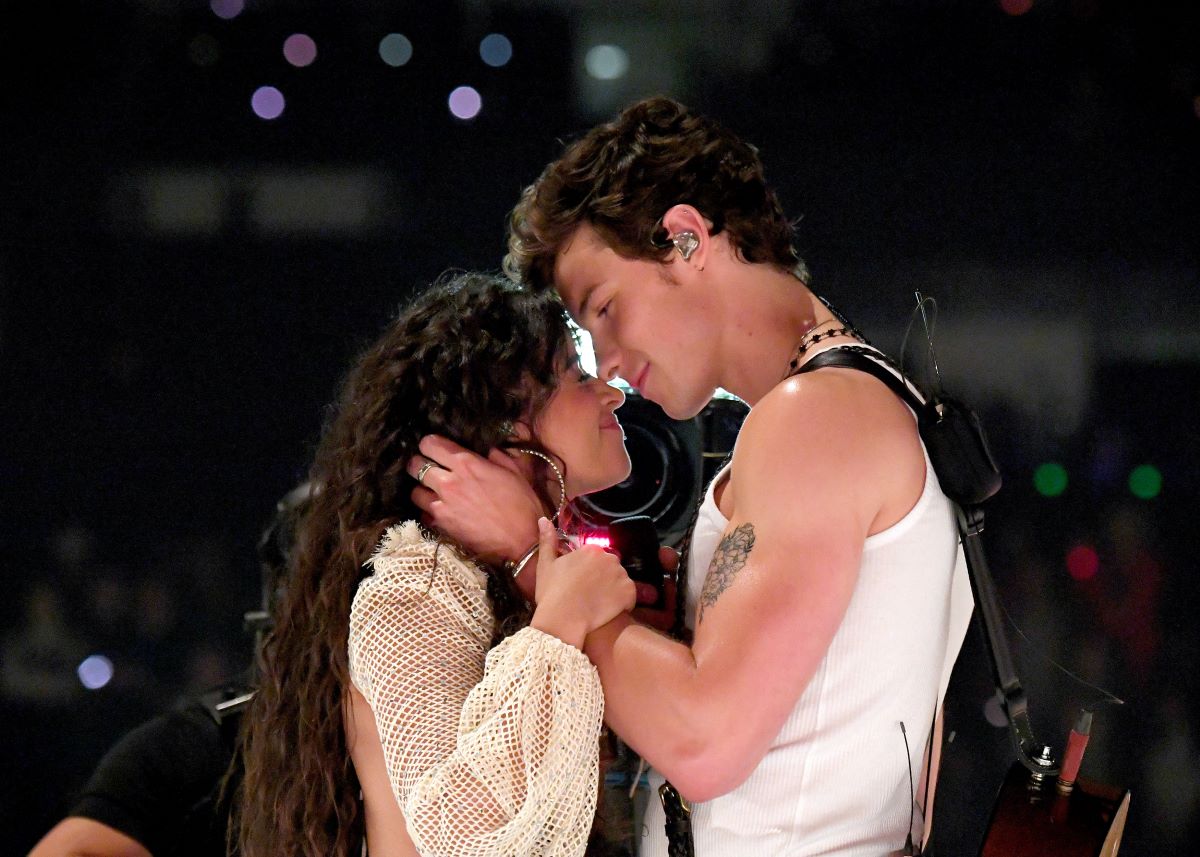 Shawn Mendes and Camila Cabello confirmed their rumored relationship in 2019
Since Mendes and Cabello were both young, popular music stars when they became friends, some fans immediately speculated about a romance. In this case, they would be right — at some point.
In an interview with Cabello for V Magazine, Mendes said that he thought Cabello was "out of [her] mind" when they first toured together in 2014. He described being on his tour bus and seeing her. "I'd be looking through the window and I'd see you like, flying around on a scooter and jumping and doing cartwheels," he said.
At the time, he said he told himself, "Close the window and go to sleep."
Apparently she grew on him, though. Their first single "I Know What You Did Last Summer" came out in 2015. Notably, they didn't confirm their romance until years later in 2019.
Many fans already assumed the two were coupled up following the release of their steamy single "Señorita" — and they revealed it to be true soon later. And what did Mendes say their connection has taught him about himself since then?
Camila Cabello helped Shawn Mendes see his 'big ego'
In an interview with Radio.com, Mendes said, "I thought that I was a pretty open, emotional, guy until I started being in a relationship with someone that I really, truly love."
At that point, he said he realized, "Oh no, I really have this big ego, and I don't want to show her that I'm hurting." He added, "I want to be the man, and I want to be strong in this relationship."
But he said wanting to become his idea of a strong man for Cabello wasn't helping. "It actually was hurting our relationship," he concluded. It seems like it's only what he thought she wanted.
Mendes learned an important lesson about relationships from it and they're still together. And he shared that lesson: "Real strength does lie inside of being emotional and being vulnerable."
It seems like Mendes has always been willing to do the work to make their relationship great.
'You have to fight for someone you really love'
According to Glamour, Mendes was asked by fans in 2019 what he would do if he loved someone who didn't love him. And he answered by referring to his relationship with Cabello.
"If I told you the whole story of Camila, it would take a long time," he explained. "I would say that you have to fight for someone you really love. And if you really, truly love them, then you'll get them. It just takes time."
Cabello said she worried that moving from pals to lovers would ruin their great friendship. "I think when you fall in love with somebody you've known for a long time, there's more at stake," she once said in an interview with Britain's The Sun.
But she said the friendship made their relationship "more special" in ways, though she admitted there were "definitely" feelings between the two when they met. According to her, they were "just too young to know what to do with them."
Between their roots in friendship and learning more about Mendes' "big ego," it really seems like the young couple is thriving now.