Shawn Mendes Says He Was 'So Terrified' During an Argument With Camila Cabello
Shawn Mendes and Camila Cabello are one of the hottest couples in music. The couple has released hit singles together and showed off their relationship with swoon-worth PDA moments.
However, Mendes and Cabello occasionally hit rough patches like any couple. Mendes recently recalled an argument he had with Cabello and shared why he was "so terrified" when it happened.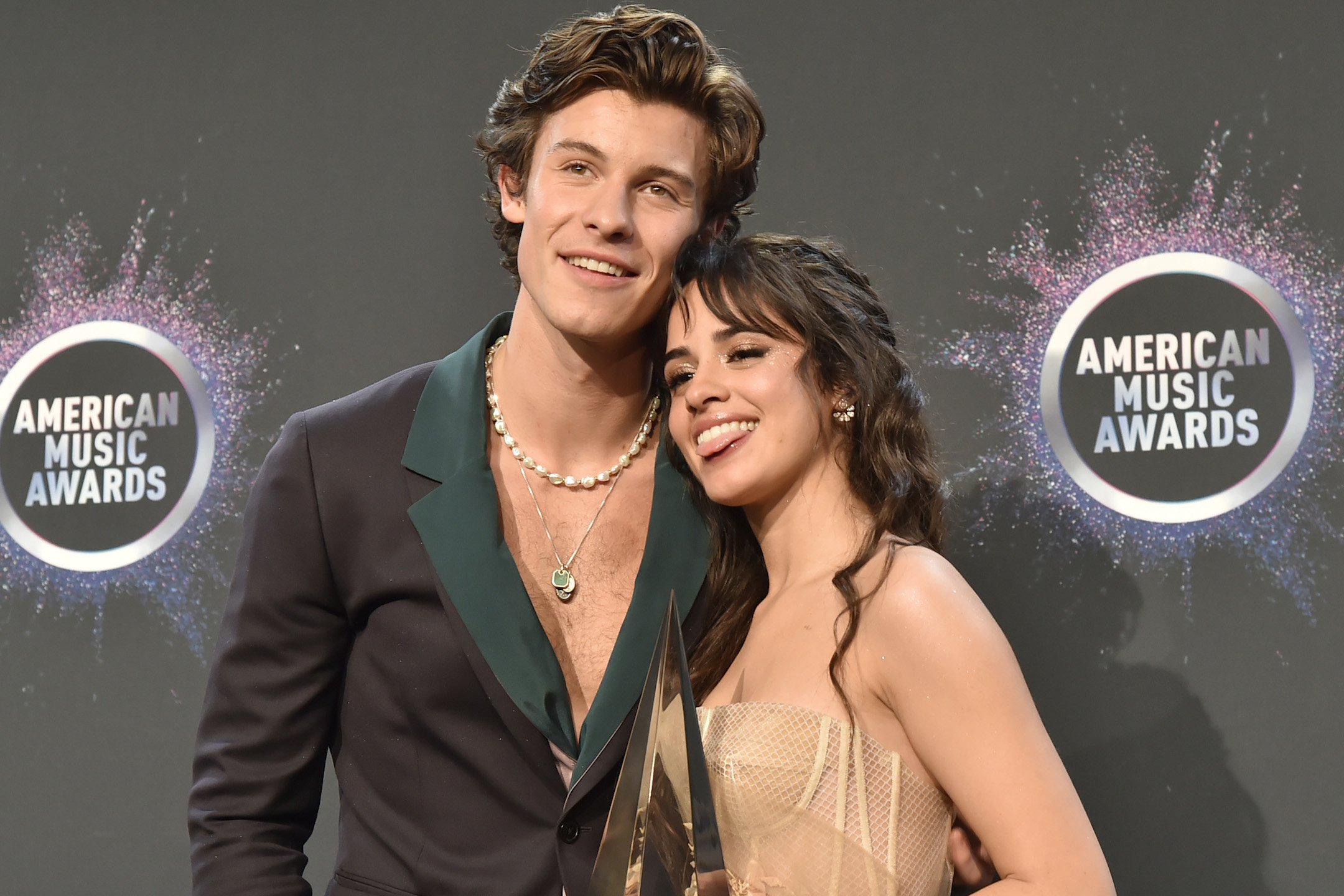 How long have Shawn Mendes and Camila Cabello been together?
According to Glamour, Mendes and Cabello first met in 2014 when they toured together. In the next few years, they would release music and perform together several times, showing fans their chemistry. Although dating rumors constantly swirled around them, Mendes and Cabello often insisted they were just friends.
However, in late 2019, both Mendes and Cabello confirmed they were in a relationship together. Cabello also admitted in an interview with the U.K.'s Capital Breakfast radio show, "I really, really love him a lot."
In the spring of 2020, Mendes and Cabello quarantined together during the coronavirus (COVID-19) pandemic.
Shawn Mendes says he was 'terrified' during an argument with Camila Cabello
RELATED: Camila Cabello Gushes Over Shawn Mendes in Lengthy Instagram Love Letter
Mendes and Cabello seem to be very in love, but they do not always agree on everything. Mendes recently talked about an argument they had and went into details about why it "terrified" him.
"I raised my voice at her, and she was like, 'I don't like it when you raise your voice. Why did you raise your voice?' And I got so defensive," he revealed on the podcast Man Enough. "I was like, 'I wasn't raising my voice at you.' And I did raise my voice at her."
Mendes explained that the argument forced him to confront his deep fear of being evil.
He said, "I'm so terrified of being evil. I'm so scared to be bad. I don't want to be bad… But I can't avoid the fact that there's a little bit of darkness inside of me and letting that darkness kind of be present is a horrible feeling."
Mendes and Cabello had an honest discussion about his fear, and Mendes understood the importance of being vulnerable.
"I made it about my evil and my fear, and she comforted me," he shared. "And then it took me like 20 minutes of us separately reading our books to be able to come back to her and be like, 'God, that was a whole thing and I'm really sorry.'"
Shawn Mendes says Camila Cabello has helped support him as an artist
RELATED: Camila Cabello Says This Is Her Favorite Thing About Shawn Mendes
Cabello not only supports Mendes in their relationship, she has also been by his side as he grows in his career. In an interview with GQ last November, he explained that he opens up to her about his ideas for his music.
"There are so many instances during making an album when you want to drop an idea because it's stupid or it's not sounding great. And it does! It sounds stupid and doesn't sound great for some weeks. But then it comes out on the other end and ends up being everything you wanted it to be."
Mendes added, "And you need a support system. And I had support from her, which was different from any support I've ever felt before."