Shay Mitchell Does This Gut Check Before She Posts a Picture To Instagram
It's no secret that Shay Mitchell has a tremendous amount of influence. On Instagram alone, the actor boasts a whopping 28.6 million followers. Mitchell also has a healthy audience on YouTube, where she has 4.25 million subscribers tuned in to her every move. In recent months, the Pretty Little Liars alum has also expanded into platforms like TikTok. Mitchell has created an enviable social media presence that shows of her lifestyle, fashion, career, and entrepreneurship.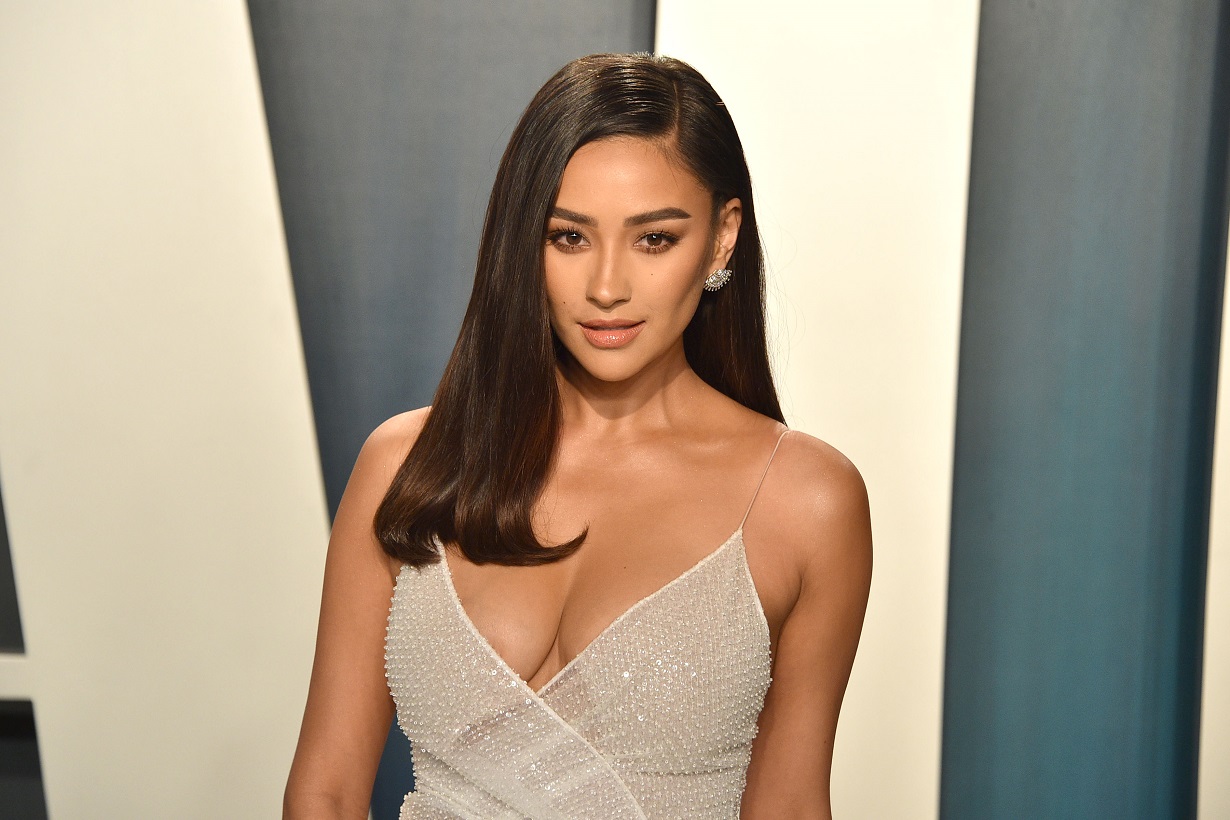 Though Mitchell certainly has a passion and knack for social media, it is also something that she takes seriously. As a public figure, Mitchell is careful about what she chooses to share with her loyal fans. Her experiences on Pretty Little Liars and You also taught her to be extra cautious about what she puts on the Internet. Since both shows deal with a stalker, who is able to use technology to terrorize their victims, Mitchell has learned a lot about how to best protect herself while utilizing technology.
Shay Mitchell says 'You' taught her what not to do on social media
"Coming off of such a successful show, that was successful on social media, we did learn, along the way, what not to do when it comes to that," Mitchell shared with Collider, while reflecting on her experience filming You. "Just for safety, for anybody, whether you're an actor or not, you should maybe not live-stream exactly where you are, unless you're comfortable with people knowing. Being a little bit more careful with what you put out there is a smarter idea."
The Pretty Little Liars alum continued on to add that she thinks it's important that we educate young people about social media etiquette because of the permanence of the Internet. "What I say to a lot of young girls and guys is, 'Don't think that just 'cause you hit delete it disappears,'" Mitchell shared. "It never goes away. Think about it like that, before you ever put a photo up or say a mean comment. It's a very delicate thing. I think there actually needs to be a whole class on it in school 'cause it's not spoken about enough."
The 'Pretty Little Liars' alum thinks people should be educated about social media from a young age
As Mitchell has been involved in the entertainment industry for over a decade, she's seen others in her field have their careers affected by something that they posted to social media years ago. "Social media is something that I'm super passionate about," the You star shared. If you said something horrible in a tweet, years ago, that can come back to haunt you. You really do have to just be careful about what you put out there."  
Mitchell asks herself an important question before posting to Instagram
Mitchell even went on to share her personal ethos for posting new content. Before the actor posts a new photo or video to Instagram, she does a final gut check to see if it's something appropriate to post. "I'll be like, 'Would I show this photo to my mom?' before I post it." If the post passes Mitchell's "mom" test, it gets posted. If not, she keeps it to herself. Personally, we love Mitchell's final gut check for posting new content. We certainly think more people could benefit from adapting a similar mindset.