'She-Hulk': What Has Tatiana Maslany Worked on Since 'Orphan Black'?
Actor Tatiana Maslany is set to be the face of the upcoming Disney+ Marvel series She-Hulk. But she's no stranger to taking the lead, having starred in the acclaimed show, Orphan Black. Here's what Maslany has been up to in the interim, and when She-Hulk is set to premiere.
Tatiana Maslany has landed the title role in 'She-Hulk'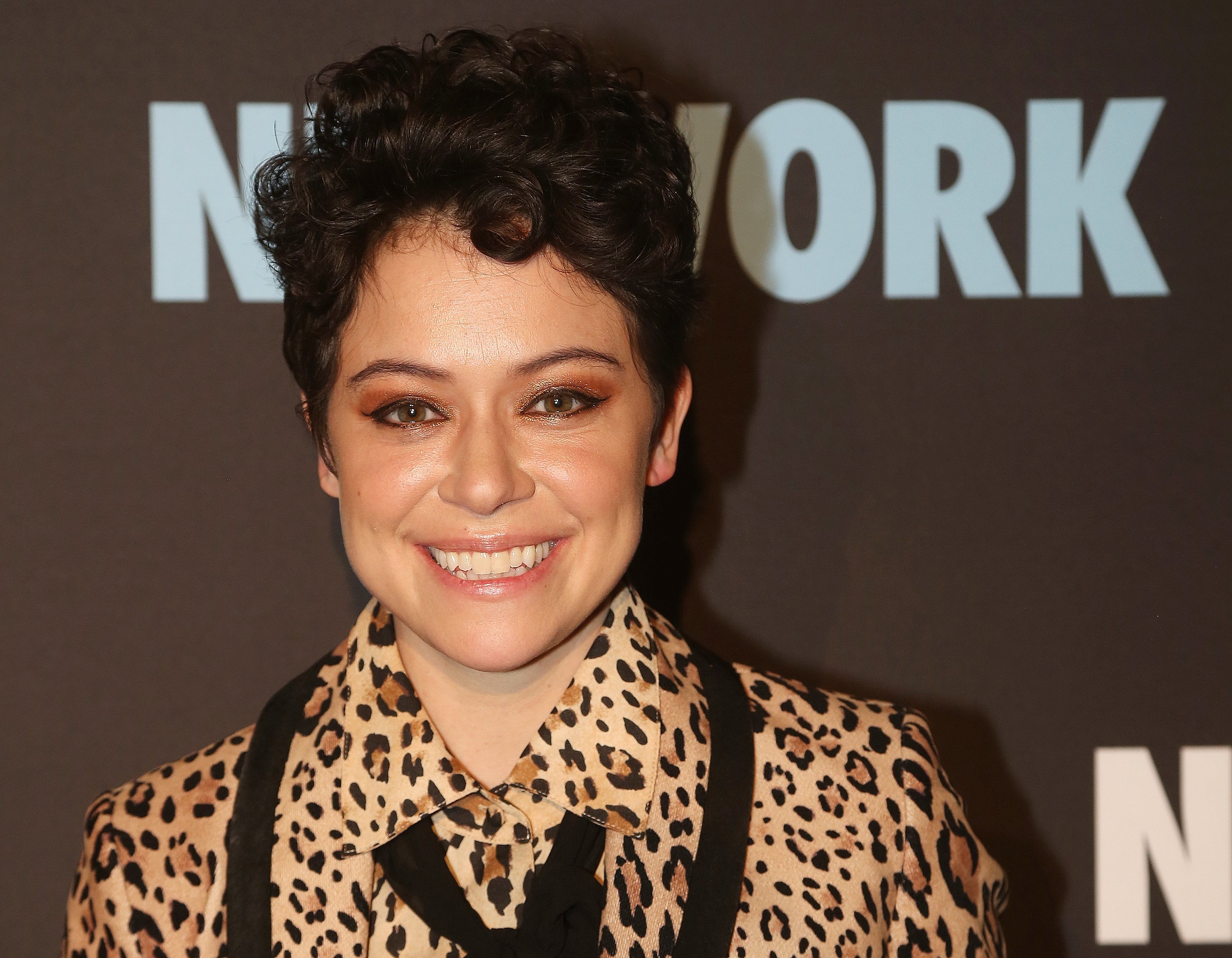 Following a year of speculation, an insider has revealed to Deadline who will take on the role of Jennifer Walters in the upcoming show. Throughout 2020, fans have shared their preferences, with Brooklyn Nine-Nine actor Stephanie Beatriz and GLOW star Alison Brie among those most frequently mentioned.
"Marvel Studios looks to have found its star to take over the title role in its She-Hulk series," wrote the publication on September 17, 2020. "Sources tell Deadline that Orphan Black star Tatiana Maslany is the choice to play the title character in Marvel's She-Hulk series for Disney+."
She is best known for starring in 'Orphan Black'
Following many years of supporting film roles and recurring gigs on TV series, Maslany earned her big break in a significant way. She starred in the Canadian sci-fi series Orphan Black about a woman, Sarah Manning, who discovers she's one of several clones created by an amoral biotech corporation.
Not only did Maslany portray Sarah, but all of her clones as well, including Alison Hendrix and Cosima Niehaus. She occasionally had to play one clone pretending to be one of the others, and she received critical and audience praise (plus an Emmy) for her complex and layered performances.
What other projects has Maslany been a part of?
Pre-Orphan Black, Maslany appeared in TV series such as Heartland and Being Erica. Throughout the show's five-season run, she made appearances in Park and Recreation and provided voices for characters on BoJack Horseman and Robot Chicken. But after Orphan Black ended in 2017, she delved into even more exciting projects.
Maslany's more recent work includes the neo-noir crime film Destroyer opposite Nicole Kidman and Bradley Whitford and the romantic drama Pink Wall with Jay Duplass. She returned to TV in 2020 with a starring role in the HBO period drama Perry Mason alongside Matthew Rhys as the titular investigator.
When will 'She-Hulk' be released on Disney+?
RELATED: Will Jennifer Walters and Alter-Ego She-Hulk Possess Different World Views in the MCU?
Since She-Hulk was first announced at D23 in August 2019, news on the project has been scarce. The series' head writer, Jessica Gao, was revealed a month later, with other writers joining the team shortly afterward. Just days before Maslany's name went public in connection to the show, She-Hulk gained a director in Kat Coiro.
Marvel is known for keeping secrets, which holds true for these shows. In fact, other Disney+ projects like Falcon and the Winter Soldier and WandaVision still don't have official release dates, only approximate months or seasons. As for She-Hulk, which has yet to enter production, the goal is still a 2022 debut.