Shemar Moore Recalls Alicia Keys Turning Him Down for a Date: 'All the Cool in Me Was Gone'
Shemar Moore may be known as one of the sexiest men alive, but even he has had trouble in the love department.
It turns out that Moore once had a crush on singer-songwriter Alicia Keys, but the feelings apparently weren't mutual. As the S.W.A.T. actor explained in an interview, he once asked the "Girl on Fire" crooner on a date, but she allegedly had no interest in going out with him.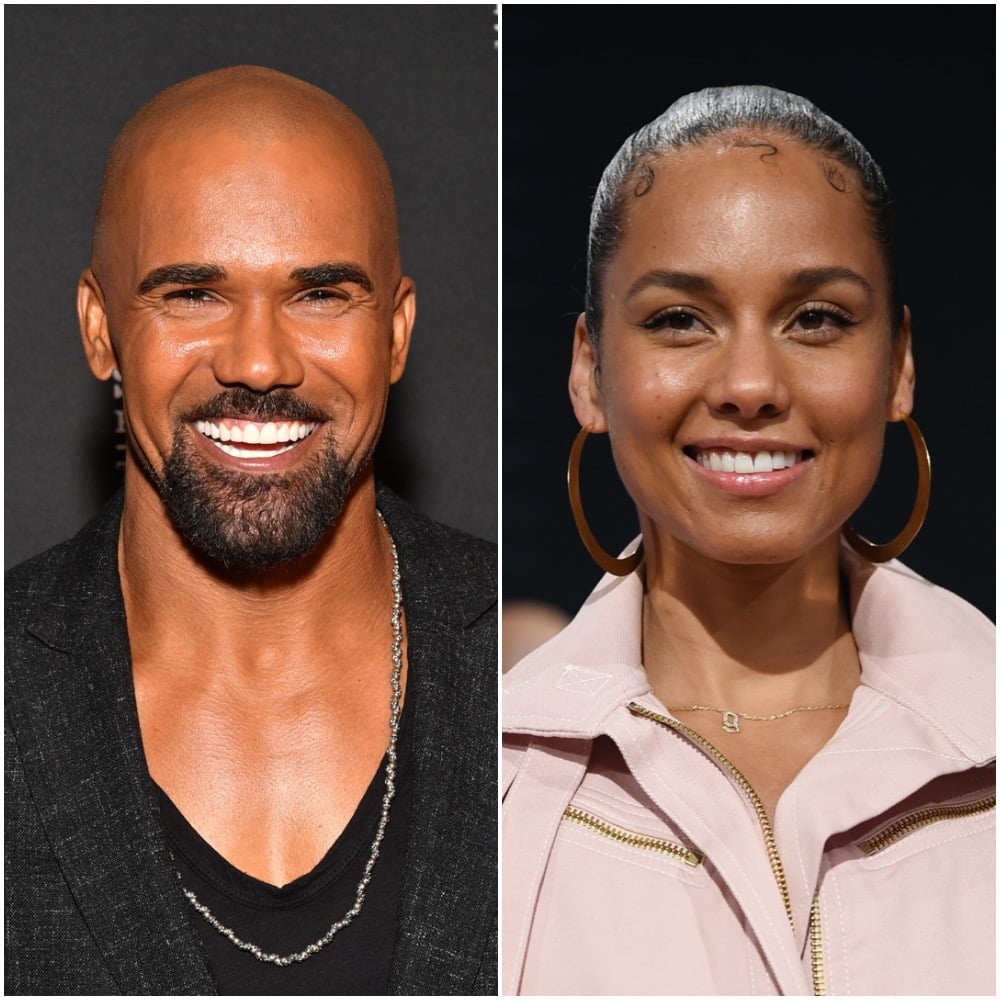 Shemar Moore tried unsuccessfully to woo Alicia Keys
Moore was in an Access interview published online on Nov. 10, when he was asked about his time on Soul Train, a dance show that he hosted from 1999 to 2003. He recalled how how he met a "sweet lady" on the show who turned out to be Alicia Keys, noting that he even asked her out.
"I tried to shoot my shot," he revealed around the 3:15 mark. "I went to a listening party where she was performing. It was when she was coming out with her first album and that song 'Fallin'.'"
He remembered seeing Alicia Keys show up with her entourage before moving to an upstairs patio by herself. Urged to approach her by his friend, Moore followed her and re-introduced himself. "I had interviewed her on Soul Train, so … I used that as my in," he continued.
"I said, 'Remember me? I interviewed you on Soul Train. So I basically said, 'Look, I don't know what your man situation is like, but you know, whenever you got some free time in L.A., I'd love to take you out for a drink, do a little something," Moore went on.
"I said something like that, trying my hardest to be cool, and she looked me dead in the eye and said, 'Shemar, I respect your flirt game, son, but my man situation is handled' and walked away," he added, noting that he felt he lost all of his "cool" points after the encounter.
RELATED: Fans Just Found Out Shemar Moore Used To Host 'Soul Train' and They Can't Deal
Alicia Keys was said to be in a relationship with a music producer at the time
At the time of the meeting, Alicia Keys was said to be dating music producer Kerry "Krucial Keys" Brothers Jr., who worked on some of her earlier records. Essence reports that they were together from sometime in the '90s to 2008, when they allegedly split for reasons that are still unclear.
After that, she began dating fellow music producer Swizz Beatz. The pair married in 2010 following a two-year relationship and have since welcomed two children: sons Egypt and Genesis.
For his part, Moore has also had several romances. In the years since then, he has been linked to people such as soccer player Shawna Gordon, Quantico actor Anabelle Acosta, and Moniece Slaughter of Love & Hip Hop: Hollywood. But at the time of this writing, it seems like he's back on the market.
What is Shemar Moore's relationship with Alicia Keys like now?
Moore did not say whether he and Alicia Keys stayed in touch after that run-in. But he showed that there are no hard feelings despite the alleged snub.
Moving forward, we hope that he'll have better luck when shooting his shot!
RELATED: Veteran Actor Shemar Moore's Net Worth Is Shocking