Shep Rose From 'Southern Charm' Gives Fans a Peek Inside 'SNL' Wedding
Shep Rose from 'Southern Charm' gave Instagram fans a peek inside a spectacular 'SNL' wedding.
Even though Jax Taylor from Vanderpump Rules admonished Shep Rose from Southern Charm for oversharing during his wedding, it didn't stop Rose from sharing some pretty fun video from a recent wedding to his Instagram story.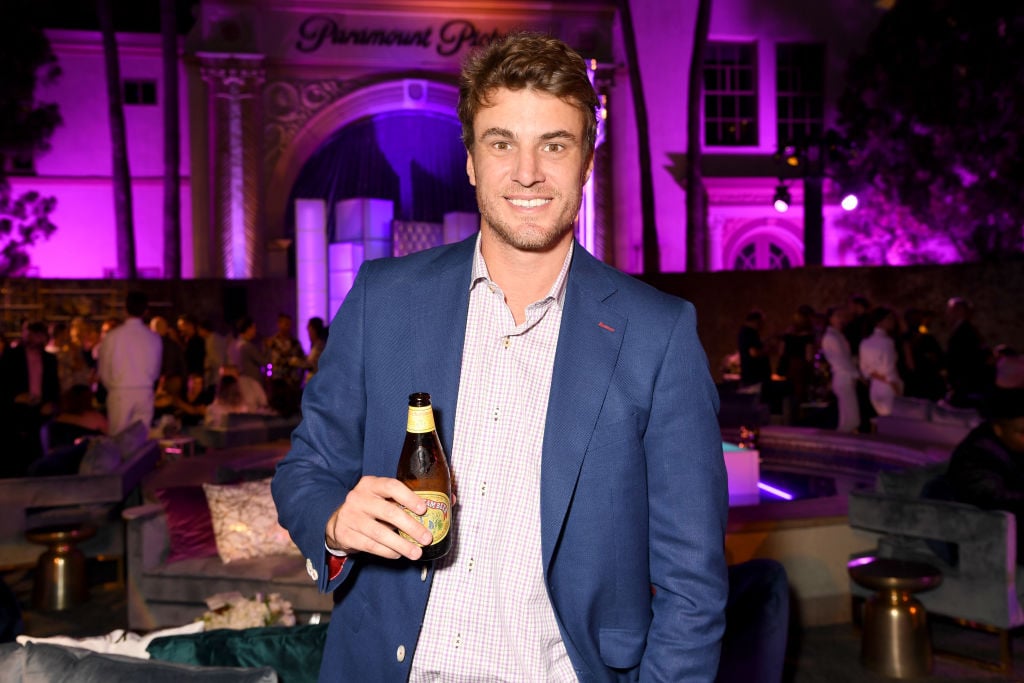 Rose has managed to score invites to some pretty exclusive events. He made the coveted guestlist for Foo Fighters frontman, Dave Grohl's 50th birthday party. And, he most recently rubbed elbows with some of the funniest people in the world. Rose was in Philadephia on what appeared to be a vacation. However, part of the reason he was in town was to attend the wedding of one of the producers from Saturday Night Live.
The star-studded event included plenty of music and dancing and Rose shared as much as possible. He spent a good amount of the time laughing as he mingled with some of the cast from SNL.
Colin Jost officiated the nuptials
Rose gave fans a peek inside the exclusive wedding of SNL producer Erin Doyle and Sam Shechtman. The dazzling event featured SNL's Weekend Update anchor, Colin Jost as the officiant. Rose posted a snap of Jost as he prepared to speak. "@colinjost officiated the wedding," Rose shared. "He got his license online I think. Did 15 minutes of standup about Erin and Sam that was 100 [%]. So funny."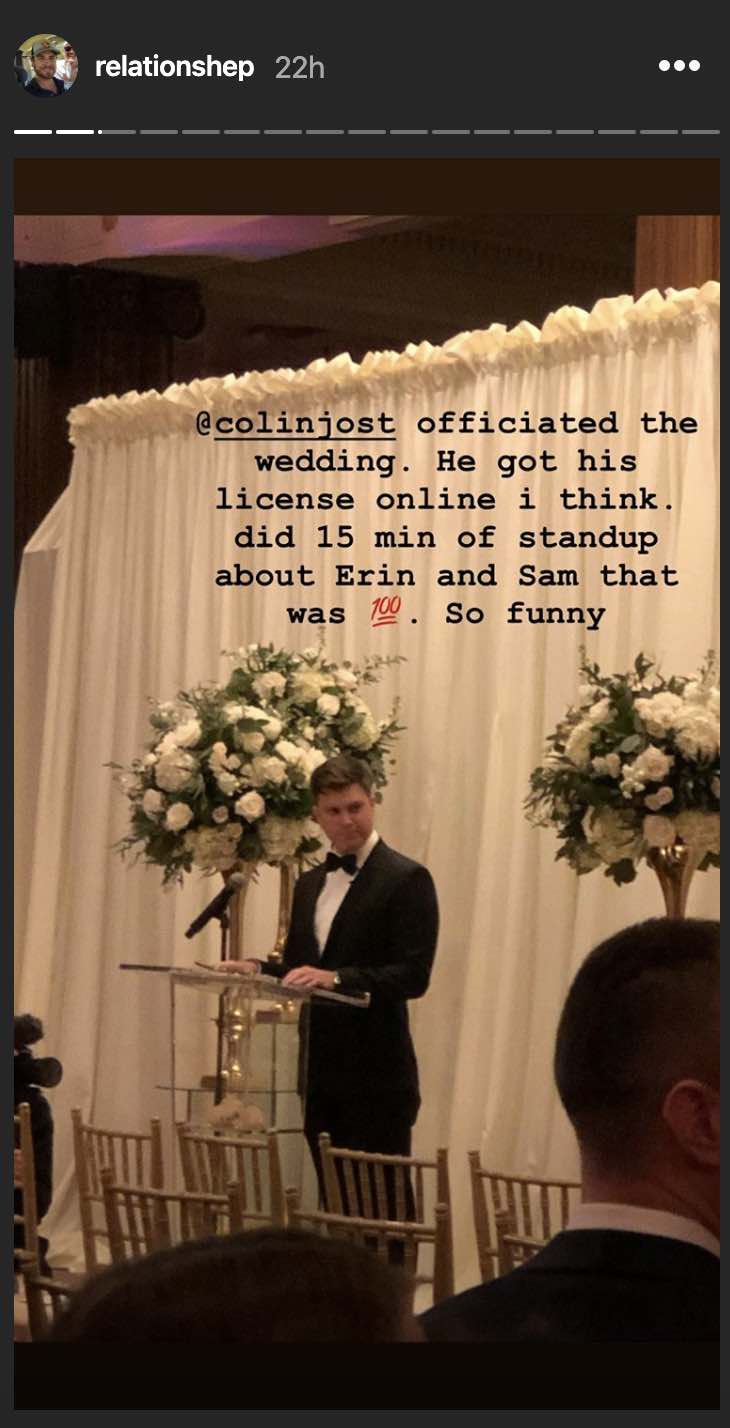 The next video showed the traditional Jewish wedding dance in full swing. Plus Rose captured another traditional moment where the bride and groom were hoisted atop chairs. He wrote, "Danger filled wedding" as the men lifted the couple and danced with each grabbing onto their chairs.
Rose also partied with the head writers from SNL and cast members, Aidy Bryant and Beck Bennett. "Rose wrote, "They're making me laugh. Beck's dancing is very sensual. Or sensuous. Can't remember which." Rose also posted plenty of video of the band and the festivities. Rose may have also known he could be in wedding hot water again for oversharing. "I know this is super risky. But these are my friends who are getting married. and I'm happy for them," he tweeted.
He was recently called out for sharing too much
Fans love when Rose "takes them" to some of the events. When he attended Grohl's birthday party, he posted a picture with the rocker and Whitney Sudler-Smith from Southern Charm. "Was so stoked to be invited to my new friend Dave's 50th here in LA last night. I Met some of the coolest people and tried not to completely geek out. But probably did. Damnit." Later in the week, Rose also golfed with comedian Larry David. "Driving to Play golf at Riviera country club in LA. I Met my host Larry David in Charleston this fall and he was gracious enough to offer taking me golfing when i was in LA next. So here we go! Stoked. The lesson? : be careful what you offer and to whom," Rose tweeted.
Taylor referred to Rose as the "most annoying" wedding guest only days before the SNL nuptials. Taylor said he was frustrated with the amount of video and photographic footage Rose shared on social media. "Out of all the people there," Taylor told Andy Cohen on Watch What Happens Live. "And he's talking and videoing."
Rose later tweeted that he was just so happy to be at the event and didn't realize there were restrictions on what he could share. "I love @mrjaxtaylor and @BNCartwright and i think/hope the feeling is mutual. They could have been more communicative about what their guest's social media restrictions were. But it was such a fun wedding. I was honored to be there. Maybe in the year 2050 they can come to mine."