Shep Rose Net Worth 2019: The 'Southern Charm' Star Is Not All Family Money
Southern Charm star Shep Rose has deep ties in the Charleston community, but he is not all about his family money. The reality star, who has appeared in the first six seasons of Bravo's hit show, has built a large fortune over the years and is now worth millions — most of which does not come from his family. How did Rose make most of his money?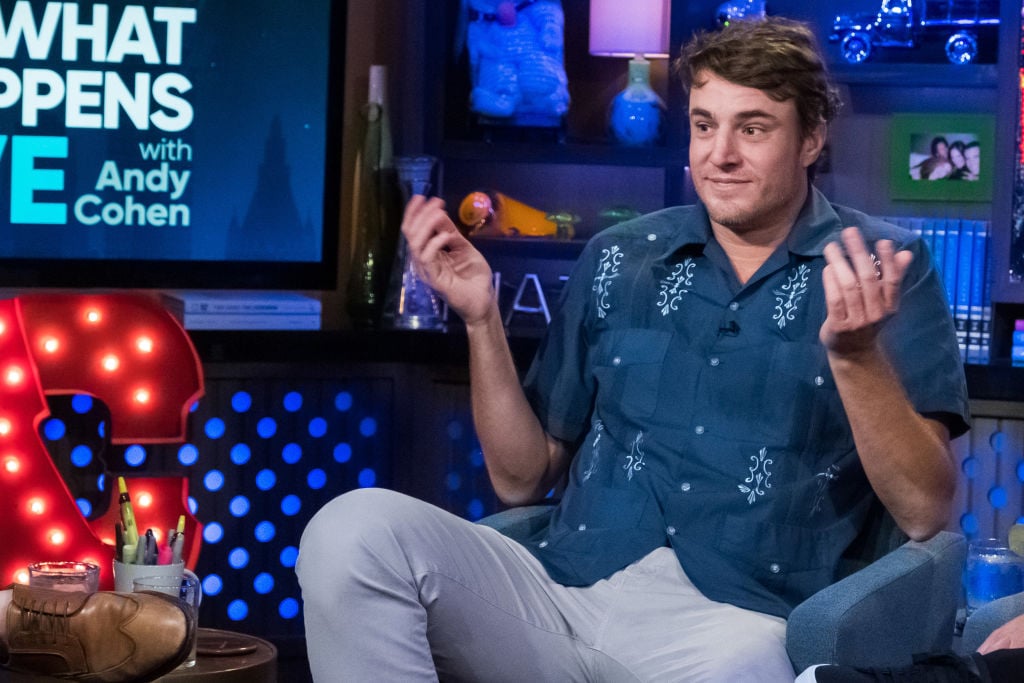 Inside Shep Rose's fortune
Rose has tried his hand in a variety of business ventures over the years. The Southern Charm star has opened restaurants, dabbled in real estate, and even launched his own clothing line.
According to Celebrity Net Worth, Rose is estimated to be worth around $4 million. He also gets paid for appearing on Southern Charm and is believed to make about $25,000 for every episode. After six seasons on the air, his Southern Charm salary is starting to add up.
One of Shep Rose's most successful businesses is his restaurant in Charleston called Palace Hill. It is unclear how much Rose makes from the eatery, though it is a local hotspot in Charleston. While Rose has clearly built a fortune on his own, he also comes from a family that is well established in South Carolina.
Rose's family has old money
Both of Shep Rose's parents come from old money in South Carolina. His mom and dad, Fran and William Rose, moved to Hilton Head Island — one of the most exclusive parts of the state — when he was just a toddler. William is a lawyer in the area while his father – Shep's grandfather – was a successful businessman in the steel industry. His mom's side of the family also practices law, so nobody in the Rose household has ever been in want of money.
When it comes to Rose, he likely has a few trust funds in his name to help him along the way. Even still, he has managed to make his own money starring on Southern Charm and opening several businesses, though it probably helped to have a little backup just in case things did not work out.
Given how he is now worth millions, Rose has definitely set himself up for life, regardless of his family's fortune.
Rose is educated
After graduating from high school, Rose was accepted into Vanderbilt University. He obtained a degree from the prestigious school and later got an MBA. He started work in real estate with a friend of the family but was forced to walk away from it after the recession.
He later opened up a restaurant in Charleston that served hot dogs, though it eventually closed after a fire damaged most of the building. Apart from Vanderbilt, Rose also attended classes at the University of Georgia and was a resident of Athens for a number of years.
Will Shep Rose ever find love?
Rose is one of the most eligible bachelors on Southern Charm, though he has only been in two serious relationships over the years. In college, Rose dated Danni Baird, who has enjoyed a few cameos on Southern Charm. He was also linked to co-star Chelsea Meissner.
Before the success of Southern Charm Rose was not a huge fan of social media and only started a Twitter and Instagram account because of the show. That said, he has amassed over 440,000 followers on social media and does not appear to be slowing down anytime soon.
Although Rose clearly likes being in front of the cameras, his mom does not enjoy making appearances on the show. Before the show took off, Rose's parents refused to go on camera, though that changed after Rose urged them to become a part of the action.
Rose's mother, meanwhile, has mentioned Rose's trust funds on the show but assured fans that her son pays his own bills. Whether or not Shep Rose finds love on Southern Charm in the near future is anyone's guess, but there is no denying that he is not all about his family money.
New episodes of Southern Charm air Wednesday nights on Bravo.