Sherilyn Fenn Was an Unlikeable Character on Both 'Friends' and 'Gilmore Girls'
Sherilyn Fenn may have come to prominence in 2017 for her work on Twin Peaks and Shameless, but the actor had spent decades in Hollywood before landing her breakout roles. Fenn had previously appeared in Friends and Gilmore Girls. While fans of the shows argue there are many similarities between the two sitcoms, Fenn's appearance in the shows is especially interesting. Fenn played unlikeable characters in both.  
Are Friends and Gilmore Girls really similar shows?
Upon first glance, Friends and Gilmore Girls might not seem similar. After all, Gilmore Girls is all about family relationships, while Friends focuses on a group of pals trying to figure out life in Manhattan. The two shows, however, do have some interesting similarities.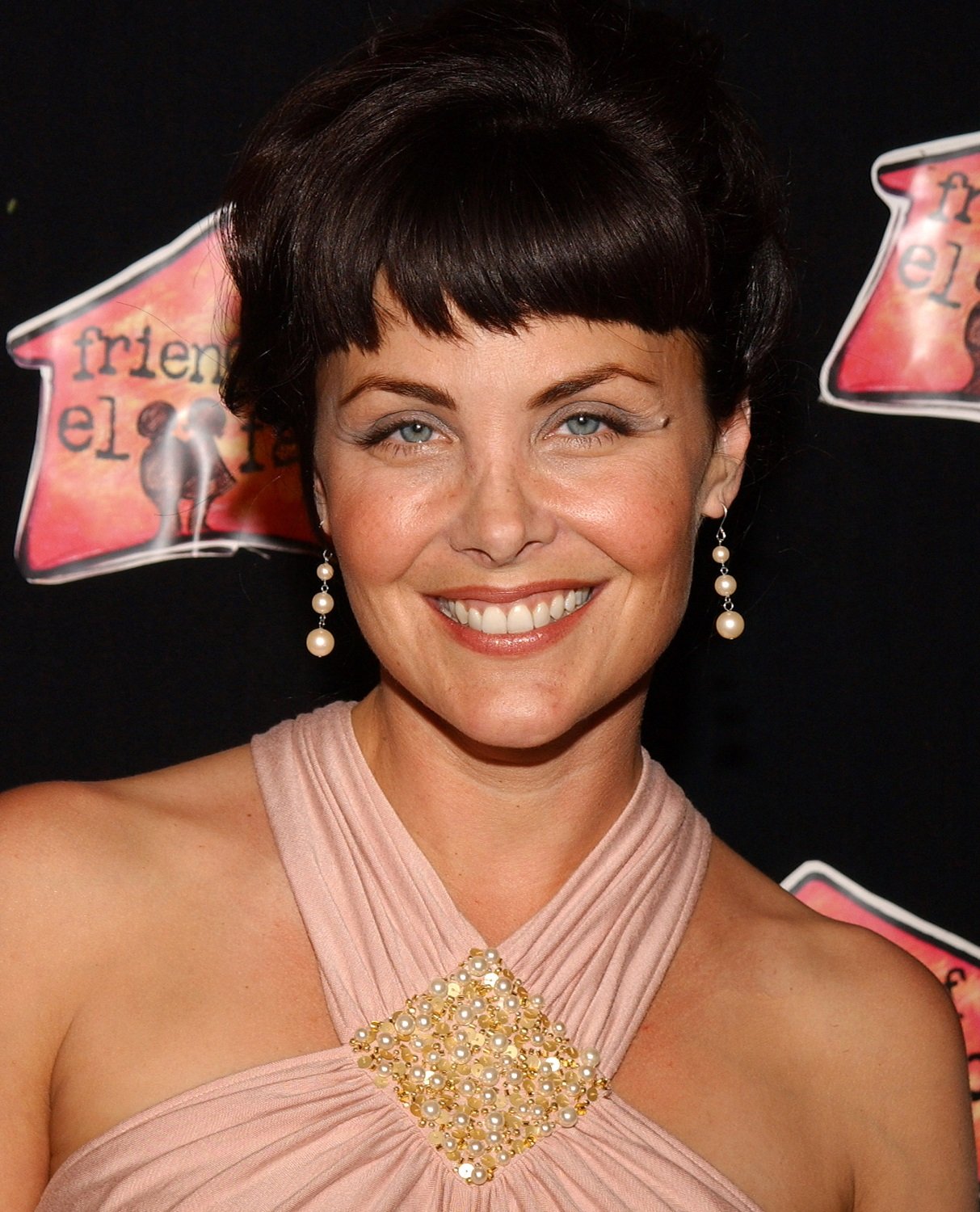 Both Friends and Gilmore Girls relied on witty banter to propel their storyline forward. Both shows had characters with the last name Geller, and the main characters on both series enjoyed a fair bit of coffee. Gilmore Girls also utilized a contested cheating storyline, just as Friends did years before.
Sherilyn Fenn played one of Chandler's love interests in Friends
Aside from actual similarities in the show, Friends and Gilmore Girls shared a few guest actors. Fenn is, perhaps, the easiest to spot. Her role in Friends took place years before she would become Anna Nardini. In the season 3 episode, "The One With Pheobe's Ex-Partner," Chandler Bing meets Ginger, portrayed by Fenn, in Central Perk.
There is one big problem, though. Joey had previously dated Ginger and stopped returning her calls when he accidentally threw her prosthetic leg in a fireplace. Ginger and Chandler's relationship ultimately doesn't work out because Ginger is grossed out by Chandler's third nipple, which he calls a nubbin. Fans of the show largely hate how quickly Ginger rejected Chandler. According to IMDb, she only ever appeared in one episode of the famed show.
Sherilyn Fenn showed up in Gilmore Girls and thwarted Luke and Lorelai's relationship
Several years after running out of Chandler's apartment over a nubbin, Fenn showed up on Gilmore Girls. In fact, the actor took on two different roles on the show. First, she portrayed Sasha, the girlfriend of Jess Mariano's biological father. The episode, which was supposed to serve as a backdoor pilot, is pretty forgettable. Later, she appeared on the series in a much more memorable but altogether unlikable part.
In season 6, Fenn appeared in Gilmore Girls as Anna Nardini, the mother of Luke Danes' long-lost daughter, April. As the backstory goes, Luke and Anna had dated but broke up just before she discovered that she was pregnant. Anna claimed that she didn't bother to tell him about the pregnancy because of Luke's disdain for children. Fans largely hate Anna because she is considered the cause of Luke and Lorelai's second breakup. She was pretty pushy, demanding, and a little illogical, but in the end, Luke and Lorelai's romance ended because of Luke's commitment issues.