'Sherlock' Season 5: Will There Be Another Season of the Benedict Cumberbatch Series?
Find out if Benedict Cumberbatch and Martin Freeman's BBC series 'Sherlock' will return for a fifth season.
Arguably one of the most creative interpretations of Sherlock Holmes in the history of that media property was Sherlock. Aired on PBS in the United States, it starred Benedict Cumberbatch as Holmes and Martin Freeman as Dr. John Watson. Its setting was also modern-day London rather than the late 19th century.
Many media analysts recently noted the 10th anniversary of its debut, even though the series has only had four seasons, so far. That's because long breaks usually ensued in-between each season, sometimes making fans exasperated at the long wait times.
The show was never officially canceled, but superstardom occurred for Cumberbatch in the meantime. Now everyone wonders if Cumberbatch will ever have time to return to do a Season Five.
When did 'Sherlock' last air on TV?
A lot has happened in three years within our world, yet it was 2017 since fans saw the last of Sherlock. In the final episode of Season Four (The Final Problem), everyone saw the top-tier writing at its highest peak.
However, the show also adhered to the books and gave somewhat of a conclusion to the characters out of precaution. At the time, showrunner Steven Moffatt said it was the end of Chapter One.
Going by the original books, Holmes would likely become a more humane person in the next season, albeit Cumberbatch's version already being different from the literary take.
Going back for a new look, one might remember this modern Sherlock was known more as a "consulting detective", not including being insinuated as gay. While Moffatt refuted the notion Holmes and Watson were a wannabe couple, it seemed the series threw in hints of it.
Whatever the intention was there, it was one of the more refreshing takes on Holmes ever done. Part of this was seeing the augmented reality visualizations of what was going through his head to reach his conclusions on complex cases.
Is there any chance for a Season 5?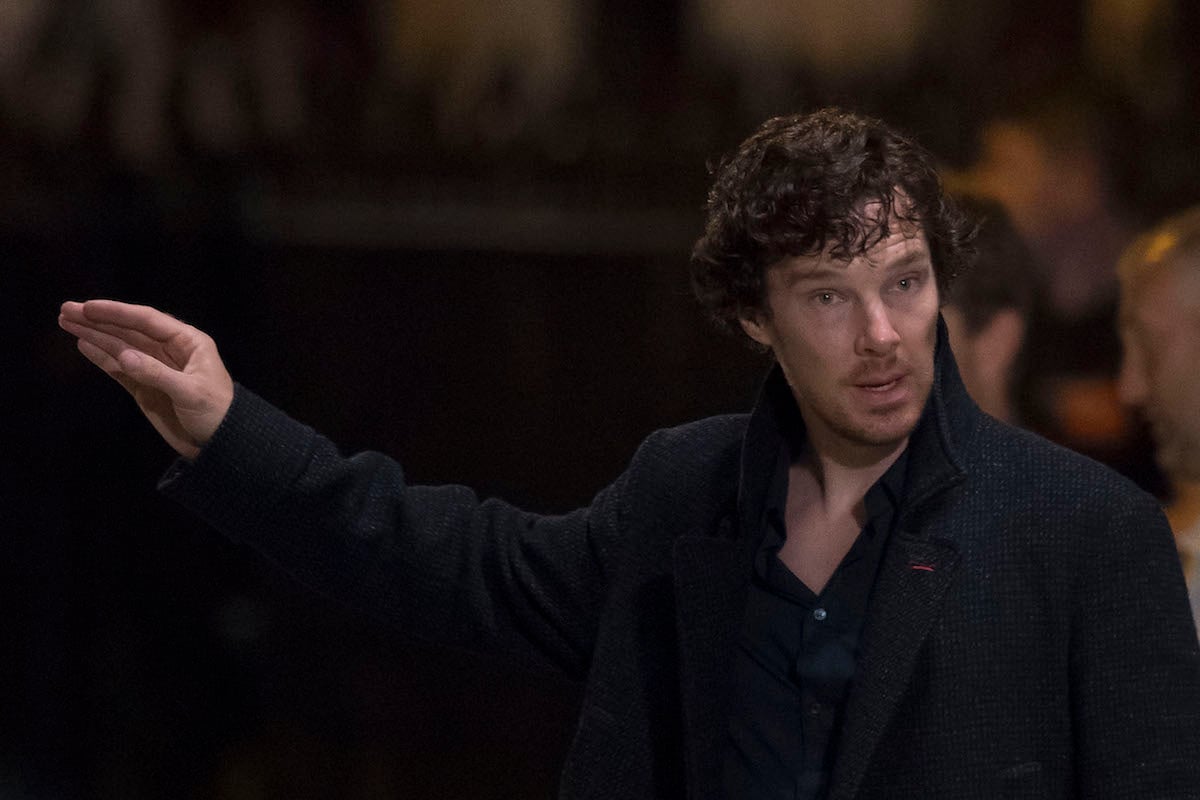 Based on recent reports, it looks less likely there will be a fifth season considering how much time has already passed. Not that this means anything since various shows have come back years after ending.
Of course, a major issue is Cumberbatch is busy working on a million other projects, not including Freeman doing the same. Said Freeman for The Collider last year: "They're few and far between, the discussions about Sherlock, just because Mark and Steven, the writers, and Benedict and I, are all lucky enough to be not only working on stuff that we like and are interested in. If it's something really special, and if it's something really meaty and interesting, then I think we'd all be open to that."
Based on the past writing of the series, it seems likely they could create something beyond what was already seen and make it seem fresh. Ultimately, though, it does make the character of Sherlock all the more mysterious, including nearly turning Cumberbatch into the character himself.
Considering Holmes was thought dead for a time, then suddenly showed up alive, the long wait for the show to resume almost seems to have a meta connection. In the meantime, fans might start speculating when a Season 5 could realistically happen based solely on Cumberbatch's presumed expiring contract with the Marvel Cinematic Universe.
Will Benedict Cumberbatch return when leaving his 'Dr. Strange' role?
For some people, Cumberbatch as Dr. Strange is just as fascinating of a character as Holmes was. According to reports, Cumberbatch may be leaving the Strange role after Multiverse of Madness releases in 2022. Then again, when going by how much money all the actors now make at the MCU, re-negotiation does seem likely.
His leaving the MCU would not necessarily free him up for another season of Sherlock. Looking at the IMDb pages for both Cumberbatch and Freeman, one can see they have movie projects lined up well beyond 2022 (mostly for the MCU), making a Sherlock fifth season only a pipe dream.
Leaving it where it ended would still make for a satisfying series. Seeing them back when much older would also be perfect for character development, including Holmes trying to fit in mentally with our more maddening times.