Sheryl Crow Thanks God She Never Got Married
None of Sheryl Crow's public relationships ever led to marriage. But she's happy about that. The singer thinks everything worked out for the best.
Sheryl Crow is known for her successful music and high-profile relationships. But the Grammy-winning singer has never been married — and she likes it that way! 
Sheryl Crow is 'grateful' she didn't get married
During a recent appearance on Howard Stern's Sirius XM show, the musician talked about her upcoming documentary Sheryl. And she opened up about her personal life. 
"I'm hot. Even at 60, I'm hot, right?" Crow laughed. "Honestly, I even scratch my head and go, 'How did I get here without getting married?'" However, she adds, "I almost did, three times."
"I go, 'Thank you God. Thank you. I didn't get married,'" she explained. "I got breast cancer at the end of one relationship, and it was horrible. But when I came through it, I was like, 'You know what? I'd still be in that relationship had I not had breast cancer.'
"So in a weird way, I'm grateful. And you think you're gonna be like, 'Oh, F that guy,' or whatever, but by the time you get to that point you've moved on, and you don't really care anymore," Crow finished. 
Sheryl Crow's high-profile relationships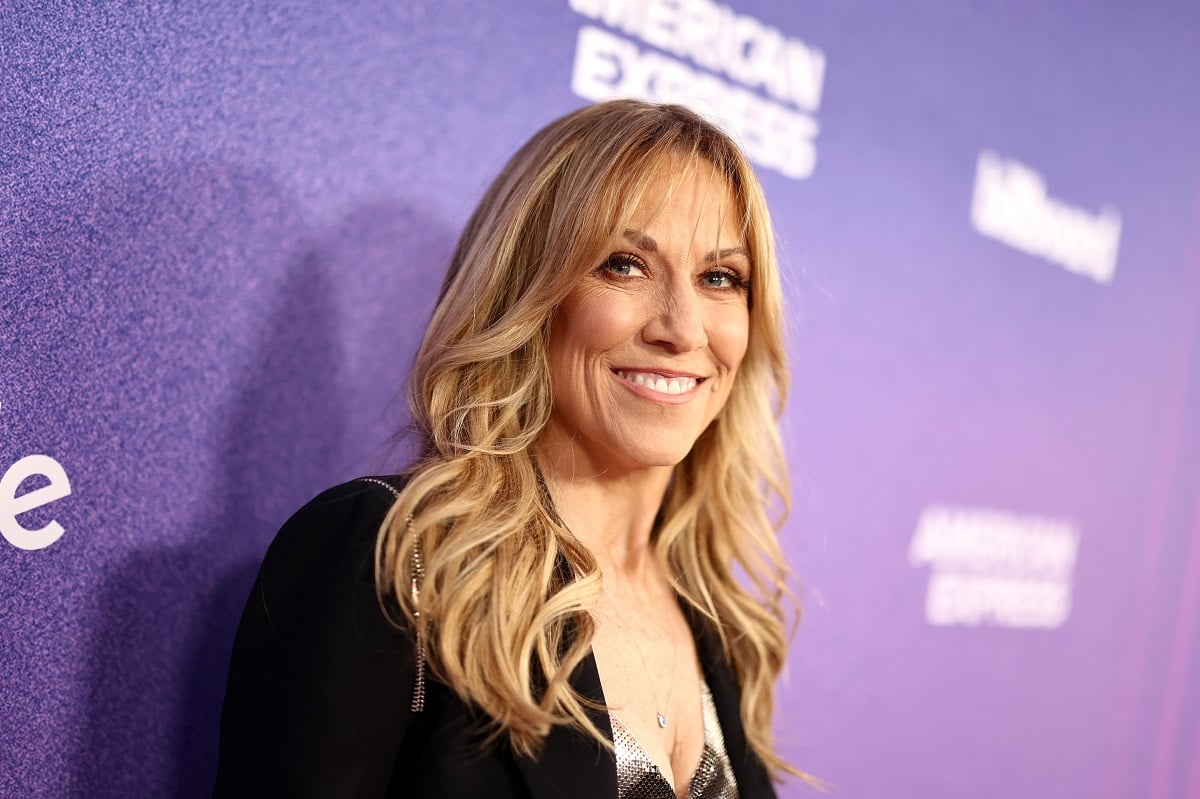 So, which of her boyfriends did Crow come close to marrying? The singer has dated many other big-name celebrities, writing songs about her experiences with these men. 
In the late 90s, Crow shocked the world by stepping out with music icon Eric Clapton, who is 17 years older than her. The two didn't stay together long. It's rumored her song "My Favorite Mistake" is about Clapton's infidelity. 
However, the two musicians seem to be on good terms. In 1999, she introduced him as "a really good friend of mine" when he joined her onstage at a Central Park show. He also featured on a song from her 2019 album Threads, "Beware Of Darkness."
Shortly after her split with Clapton, Crow began dating actor Owen Wilson. The pair met on the set of The Minus Man, where Crow appeared as one of Wilson's serial killer character's victims. 
Crow and Wilson dated for two years. She even dedicated her 2002 song "Safe and Sound" to the actor, saying it was the story of their relationship. 
One of Crow's most famous relationships was with now-disgraced cyclist Lance Armstrong, who she started dating in 2003. They met at a charity event shortly after Armstrong divorced his wife, Kristin Richards. Armstrong and Crow announced their engagement in 2005. 
Just a year later, the couple called it quits. They released a joint statement (via E! News): "After much thought and consideration we have made a very tough decision to split up. We both have a deep love and respect for each other and we ask that everyone respect our privacy during this very difficult time."
A new documentary reveals personal details about the artist 
Despite her famous relationships, Crow has been pretty private over the years. But with the release of her documentary, that's all about to change. 
"Well, I just thought documentaries are … when I was growing up, they were about people who were already dead," Crow said during an appearance on Good Morning America. "And so I was like, 'Do I really want to do it now? I feel like I've still got a lot of living years.'"
"But, I have a really, really long career by today's standards and a lot has changed, as we know," she continued. "It was a necessary thing to do to tell that story … of 34 years of touring and playing and having a life."
"I've just always been really private," the singer finished. "And I think being my age now, it feels a little bit like a privilege and honor to be able to sit down and say, 'People who are very visible and who are doing high-profile work, they're still people at the end of the day.'"
Sheryl is now available to stream on Showtime for fans who can't wait to learn more about the iconic artist. 
RELATED: Sheryl Crow Was Looking for The One, and Josh Charles Wasn't It