Sheryl Crow Was Looking for The One, and Josh Charles Wasn't It
Many people are aware of Sheryl Crow's relationships with celebrities such as Eric Clapton, Owen Wilson, and most of all, Lance Armstrong.
But she's also dated other famous men in her life, both inside the music industry and outside. One of those was Good Wife star, Josh Charles. When the couple broke up, people wondered what went wrong.
According to inside sources, the explanation was pretty simple. When it came right down to it, Charles just wasn't who Crow was looking for. 
Sheryl Crow's dating history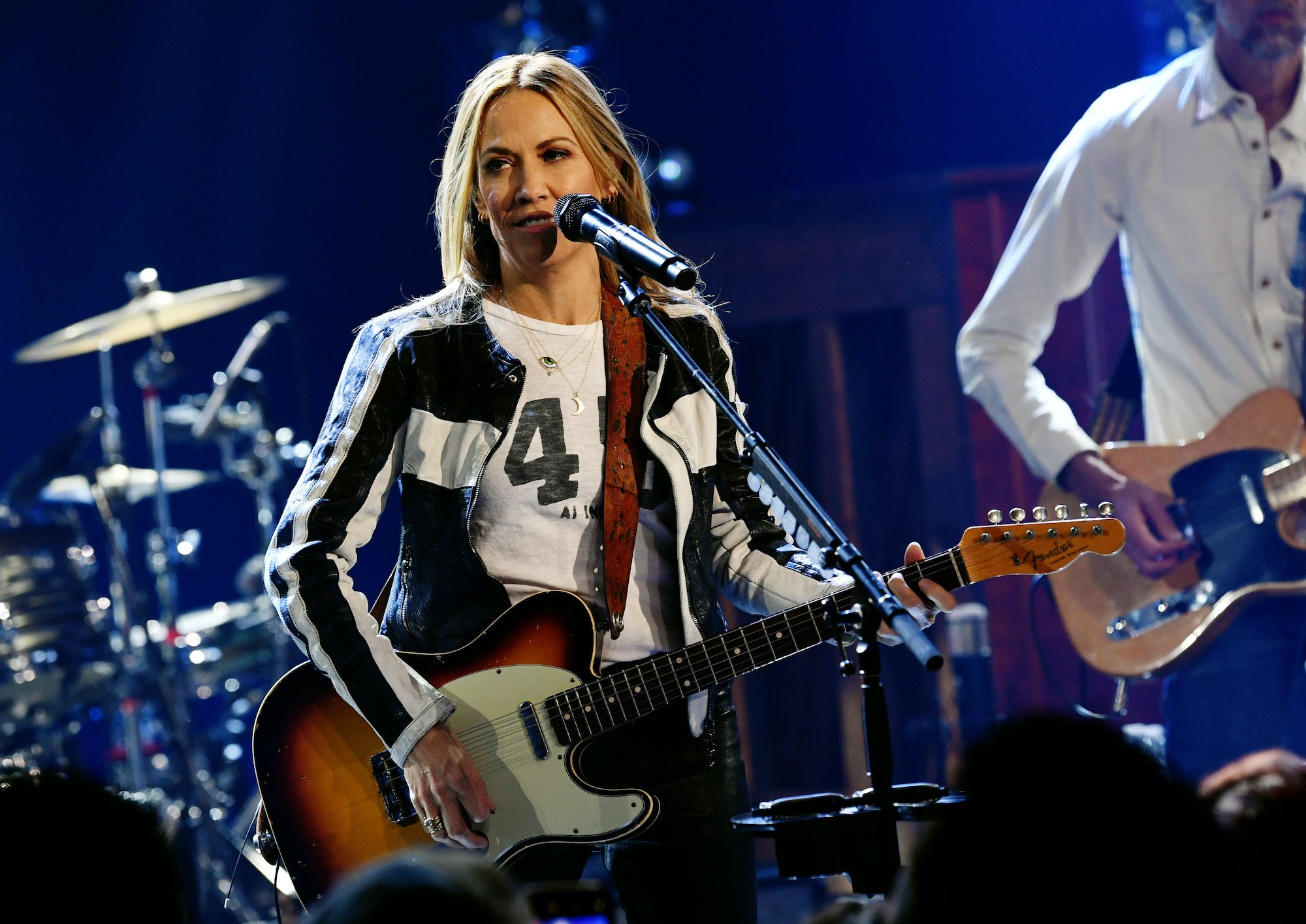 RELATED: Sheryl Crow's First Album Is an Unreleased Mystery Because She Refused to Debut It
Crow has never been married, but she has been in relationships with a few famous men along the way. According to E! Online, She has been seriously involved with luminaries such as Eric Clapton. The famous singers dated in the late '90s. Although he is 17 years older than her, and he was rumored to be unfaithful to her, the two have managed to remain close. Crow has referred to him as "a really good friend of mine."
She also went out with actor Owen Wilson for a couple of years. She's said that the song she released in 2002, "Safe and Sound," was dedicated to Wilson. Their relationship also seems to have ended amicably.
Lance Armstrong was one of her most talked-about relationships. They were together for three years, starting in 2003, before his fall from grace. After getting engaged in 2004, the couple split up a year later because they couldn't agree on having kids.
Armstrong already had children with his ex-wife and didn't want any more, while Crow had a strong desire to become a mother. 
But not many people remember the time she dated one specific man, even though he's a well-known Hollywood star.
She dated Josh Charles
RELATED: 10 Musicians Who Got Their Big Break Late in Life
In early 2003, before she connected with Armstrong, Crow dated Josh Charles, who is probably best known for his role on The Good Wife. The two didn't try to hide their relationship and didn't worry about being spotted in public together. Charles accompanied Crow to the Grammy Awards ceremony in February that year.
However, the relationship didn't seem to have much staying power. By April, they had called it quits, and apparently for a very simple reason. According to an inside source, "They are no longer seeing each other. She's looking for The Guy, and he wasn't it."
Characteristically, Crow doesn't appear to hold any animosity toward Charles.
Who are they involved with today?
RELATED: How Tall Is Sheryl Crow?
According to ET Online, Charles has been married to Sophie Flack, a ballet dancer and author, since 2013. The couple welcomed a baby boy in 2014 and a daughter in 2018.
Crow, on the other hand, is not currently dating anyone. According to People, she's not ruling out the possibility of romance in her life, but she's learned a few things from her past relationships.
"I think I would skip the engagement part [next] time, having been engaged a couple times," she says. "If I was that close to getting married, I would just go do it."
More importantly, Crow's first priority is her children. She has adopted two sons, Wyatt and Levi, and being a single mom has an impact on how she feels about dating. She seems less concerned about the idea of marriage.
"It's trickier when you have kids, to want to walk down the aisle," she explains. "But nonetheless, I don't think you have to be married to have a wonderful relationship. I definitely date and have had some good relationships — we'll see what happens!"
Crow and Charles' brief relationship doesn't appear to have impacted their lives in the long run. Fans are glad to see that they've both gone on to find happiness in different ways.