Sheryl Sheinafia on Her Songs 'Earn It' and 'Dedicate'
Over email, Showbiz Cheat Sheet interviewed Indonesian singer-songwriter Sheryl Sheinafia about her newly-released singles 'Earn It' and 'Dedicate.'
At her core, Sheryl Sheinafia is an artist. Her years-long career spans music, acting, hosting, and songwriting. In recent years, Sheinafia has directed her focus to finding her sound as a singer-songwriter.
To kick off 2022, the Indonesian artist released two new singles, "Earn It" and "Dedicate." "Earn It" dropped in January, and Sheinafia released "Dedicate" in March.
Following the release of the songs, Showbiz Cheat Sheet sent Sheinafia some questions over email. In her answers, Sheinafia discussed the making of "Earn It" and Dedicate," her music journey, and what fans can expect from her next.
This interview has been edited and condensed.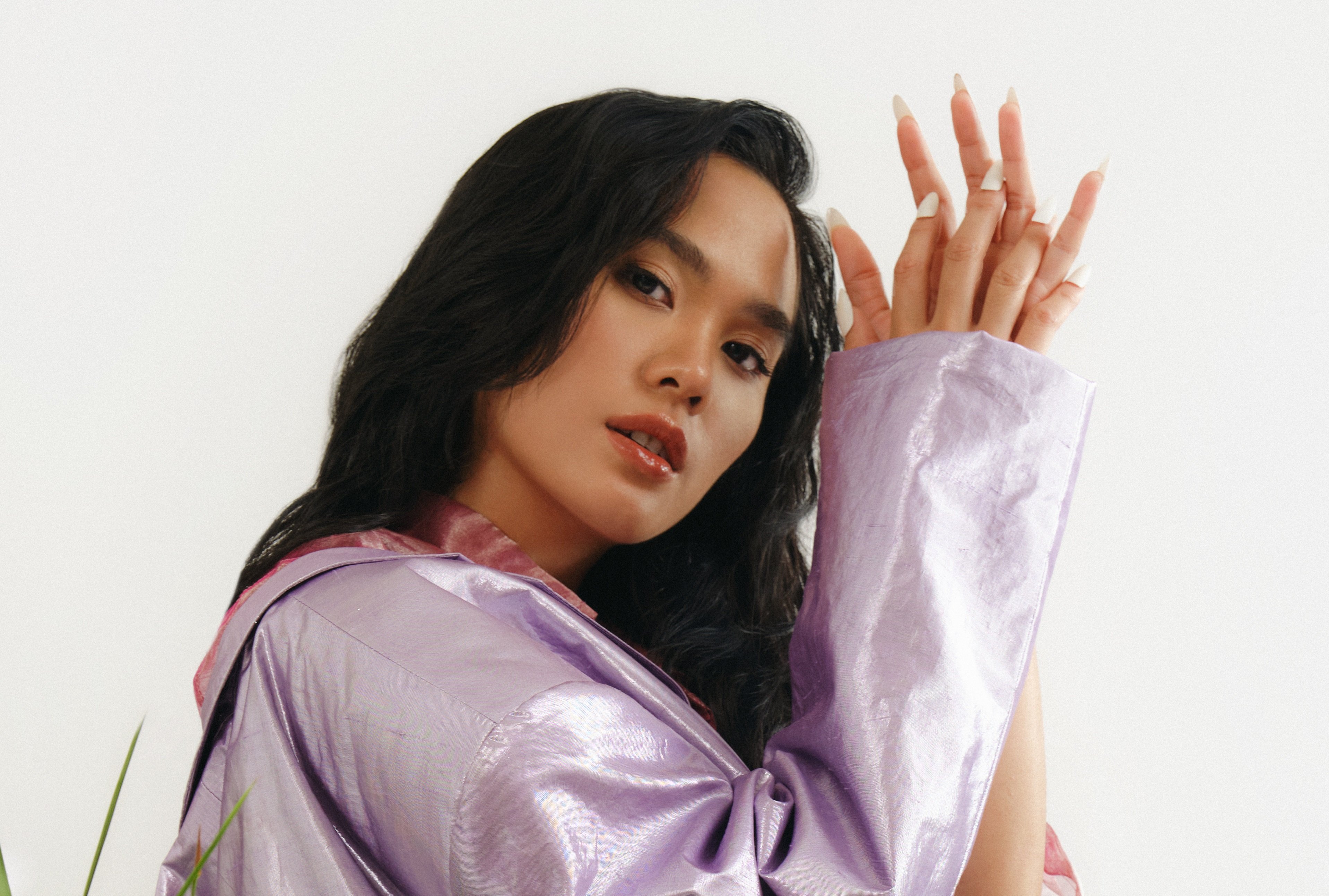 How Sheryl Sheinafia became involved in music
Showbiz Cheat Sheet: What sparked your interest in music?
Sheryl Sheinafia: I love to be able to connect with people of all kinds, I need to move from one place to another. Music itself is a universal language, you don't have to understand it to like it. Since music resonates with what I love, I went for it.
Showbiz Cheat Sheet: You released your debut album in 2013. What have you learned the most about yourself as an artist since then?
Sheryl Sheinafia: I feel like music has always accompanied me in different sectors of the entertainment industry. The success of this musical venture landed me roles in hosting and acting.
In 2017, I released my sophomore album dubbed ii, which matched its predecessor's success with classics such as "Kedua Kalinya" and "Kutunggu Kau Putus." After having a lot of my songs top the charts, I realized the momentum I had and decided that this was the right time to take a leap of faith.
Releasing songs written in English is an uncommon phenomenon in the Indonesian music scene — yet my single "Sweet Talk," a full song in English, became my most known project to date. Post "Sweet Talk," most of my releases were in English — including my third studio album, Jennovine, and my most recent trilogy — "Want Ur Love," "Earn It," and "Dedicate."
The creative process behind 'Earn It' and 'Dedicate'
Showbiz Cheat Sheet: "Earn It" is a song about second chances. What was the inspiration for this song?
Sheryl Sheinafia: A messy hurricane en route to the arms of someone who gives me butterflies like a high school crush. It's an upbeat pop dance track with influences from electronica, beatbox, and mild disco.
Showbiz Cheat Sheet: What is your favorite lyric from "Earn It"?
Sheryl Sheinafia: "Thought that any second /You was gonna get away /I was scared so I let it /Come between you and me."
Showbiz Cheat Sheet: What would you say is the main message of your song "Dedicate"?
Sheryl Sheinafia: It marks the edge of a new frontier — a newfound togetherness with my partner. From dwelling with our own individual inner demons, it's now us against the world.
Showbiz Cheat Sheet: Can you describe your creative process for "Dedicate" and "Earn It"?
Sheryl Sheinafia: We gathered in the studio for five days and I met with Tha Aristocratz (producer) and Sofia Quinn (songwriter). The introduction was brief 'cause everyone wanted to get started immediately, so I shared with them the dynamics of the relationship I was going through at the time and that's where the trilogy derived from.
Getting to know Sheryl Sheinafia
Showbiz Cheat Sheet: Besides releasing new music, what are you focused on these days? Whether it's hobbies or a different professional interest…
Sheryl Sheinafia: I explored NFTs in mid-2021. At first, I thought it was a phase taking over the internet, but after discovering that a lot of artists I admired were in the space it inspired me to keep looking for a different angle, that would then intrigue me to jump in. I realized that it's a cure to the creative industry, from simply uploading to social media, NFT brings actual value and it's not all monetary, behind every great artist there is a wonderful community.
Showbiz Cheat Sheet: What can fans expect from you next?
Sheryl Sheinafia: Since I've gone independent as an artist I'm now focusing on creating a music launchpad for the WEB 3.0 called Safe Space Studios. I will be involving my community a lot throughout this process.
Showbiz Cheat Sheet: What are your goals for 2022?
Sheryl Sheinafia: I want to be able to approach, engage, and build together with my community and be able to give back to my main support system all these years, my fans.