'She's a Genius,' Says Jordan Peele About 'Lovecraft Country' Co-Creator, Misha Green
HBO's 'Lovecraft Country' showrunner Misha Green has gained a slew of famous fans. Here's how it all played out on Twitter.
The teaser for HBO's horror drama, Lovecraft Country, has ignited fan frenzy on Twitter, and with good reason. The imagery in the trailer is stunning and the creative minds behind the show have legit Hollywood cred. Co-executive producers Jordan Peele and J.J. Abrams are experts when it comes to bringing fantastical material to life. And based on Peele's recent tweet about Lovecraft Country showrunner, Misha Green, the media maven has what it takes to make the show a hit. Here's how it all played out on Twitter.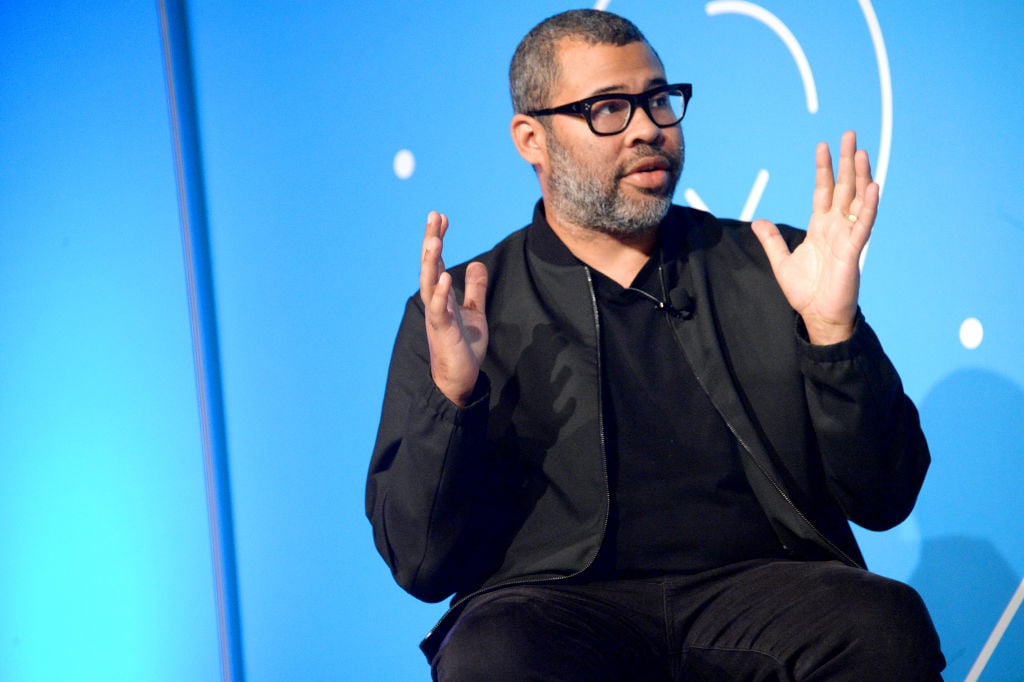 'Lovecraft Country' combines horror with historical fiction
According to HBO.com, Lovecraft Country is a historical drama that centers around characters living during America's violent Jim Crow era. But in a twist, the protagonists must combat both the figurative monster of racism and literal supernatural terrors that go bump in the night.
Co-executive producers Jordan Peele and J.J. Abrams bring know-how to the show
With horror and sci-fi gurus Peele and Abrams as co-executive producers behind Lovecraft Country, the show has the potential to exceed all expectations.
Peele gave audiences a serious case of the creeps with his feature films, Get Out and Us, as well as TV's The Twilight Zone reboot. The filmmaker is also the producer behind the upcoming horror sequel, Candyman. Abrams has been the creative force behind such television programs as Alias, Lost, and Fringe, as well as films including Star Trek and Super 8, just to name a few.
Jordan Peele called showrunner, Misha Green, a genius
Peele co-created Lovecraft Country alongside Green, and he has recently expressed his confidence in her abilities as the showrunner. In a recent tweet, Peele wrote, "Follow Misha Green, please. She's a genius, and she made Lovecraft Country."
"She's a QUEEN!" replied Robin Thede, creator of HBO's A Black Lady Sketch Show.
Another fan noted, "Just so everyone is clear, the showrunner of Lovecraft Country is a Black woman, Misha Green, who was also behind Underground."
Green created Underground, which only aired for two seasons, but was met with critical acclaim. Astute viewers will note that Green has tapped the Underground leading lady, Jurnee Smollett-Bell, again. Smollett-Bell will star in Lovecraft Country alongside Michael Kenneth Williams, Courtney B. Vance, and Jonathan Majors.
Fans are pumped for 'Lovecraft Country'
"I am ready for Lovecraft Country. Please bring it to me soon," tweeted screenwriter Arash Amel.
That sentiment echoes throughout the Twitter-verse. Since the first trailer dropped, fans have been in a tizzy, and they've been tweeting all about it. Even A-list celebrities like Regina King joined the conversation in anticipation of the show.
Green took to Twitter and empathized with eager fans in a comment by comparing their excitement to her feelings about HBO's Game of Thrones. In a tweet, she wrote:
"Love reading everyone's comments and excitement for the show. I wish we could drop it sooner too, but worlds and monsters take a grip to finish. And my greedy a** didn't want to wait the whole season to see dragons."
Read more: 'Watchmen' Star Regina King 'Can't Wait' for HBO's 'Lovecraft Country' (And Neither Can Fans)