'She's The Boss': Will Eddie's Homemade Cookies Make Ally Feel Better When She's Disinvited From a Trip to the Zoo? (Exclusive Clip)
USA's reality show She's The Boss is certainly a family affair and it may take a village to help Ally Walters feel a little better when she's disinvited from attending a trip to the zoo thanks to mom Nicole's email to the PTA.
In an exclusive clip shared with Showbiz Cheat Sheet, Nicole's family confronts her over an email she sent with her "constructive criticism" to the PTA. Nicole believes she was offering some insightful observations. But unfortunately, the PTA took it as shade, and sadly, the backlash came down on Ally. The family tries to look for the silver lining and "manny" Eddie Bernardez hopes his new allergen-free cookie recipe can make it better for everyone.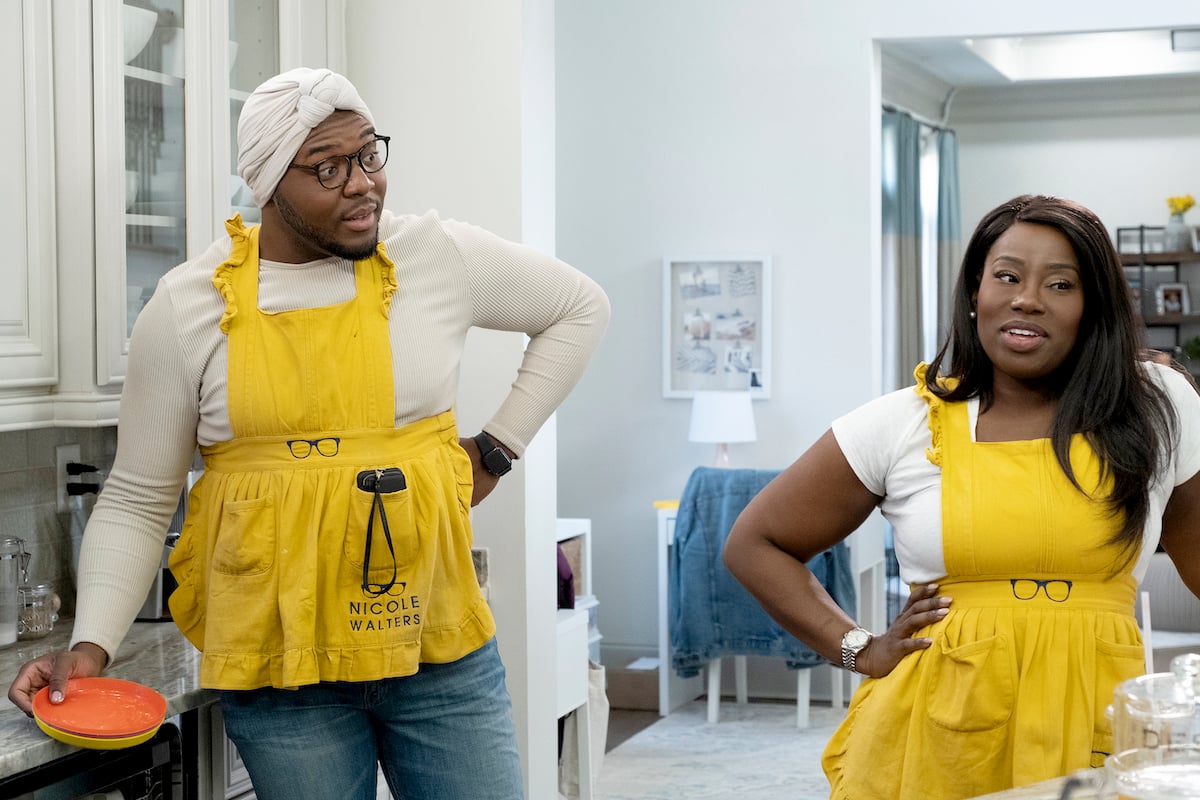 Why was Ally disinvited from a trip to the zoo?
Nicole parents with her heart on her sleeve, which can sometimes backfire. Ally and Nicole's husband Josh return home from karate class and Ally looks sad. Nicole knows that something is wrong almost immediately. "Ally's in a bad mood," Josh says. "She's been disinvited from the zoo."
Immediately, Nicole wants to know why. "Lily's mom says you have a lot of opinions," Alley says using air quotes over the word opinions. Nicole still has no idea why her daughter was disinvited, reminding the family she gets paid for her opinions.
"All I did was send an email like I said I would," Nicole says to Josh. However, Eddie wants to get to the heart of the matter. He reads the email Nicole sent, which is riddled with thoughts about drop-offs, funding, and even the lighting used for school pictures.
While Nicole seems to feel justified in her remarks, her family looks awkward. Of course, Eddie lays it on the line. "Ask yourself why she didn't get invited," he says to Nicole.
Can Eddie bake?
Nicole asks Ally how badly she wanted to go to the zoo. "Bad," a sad Ally replies. She later lists everything she will miss because she wasn't invited to go on the trip. "I'm gonna miss the pandas, the bears, the giraffes, the tigers …" Nicole cringes as Ally speaks.
Since Nicole knows her child is sad, she takes another approach. "A cookie will make you feel better right?" she asks Ally as she nods her head yes. "This is your very first, allergen-free, vegan cookie."
Everyone dives into their cookie ready to embrace the flavor. Unfortunately, Eddie is not the Mayor of Flavortown. "Oh my god," Nicole says, the cookie still in her mouth, trying to figure out how to avoid swallowing it. She gags and spits it out.
"Well, baking is not my suit my love I tried," Eddie says.
Ally has the best response to the cookie. "We should feed these cookies to Lily's mom." Eddie seems to love the shade coming from the child.
She's the Boss is on Thursday at 10:30/9:30c on USA.