Shia LaBeouf Landed His Role in 'Nymphomaniac' by Sending the Director His Sex Tape With Then-Girlfriend
Shia LaBeouf landed a role with his sex tape.
Shia LaBeouf has had a roller coaster of a career — especially for someone who is only 34! The actor rose to fame as a child star, and it looked like he had successfully made the leap from an adorable Disney actor to a serious adult career in respected and critically-acclaimed films. How he snagged his role in Nymphomaniac is a particularly interesting story.
Shia LaBeouf had a meteoric rise
LaBeouf was born in 1986 in Los Angeles and started doing stand-up comedy when he was just a kid. Soon, he had managed to gain attention in the right places and started his impressive filmography with TV movie roles and a guest spot on Caroline in the City in 1998.
A series of guest spots on various series dotted the next few years, and then he landed his big break. Playing Louis Stevens on Even Stevens, LaBeouf went from a little-known actor to a bona fide child star. 
As Even Stevens wrapped up in 2003, LaBeouf took on the lead role in the film Holes, an adaptation of a popular children's book, and his career was off. Later that same year, the teen demonstrated his ambition for more mature roles with parts in Charlie's Angels: Full Throttle and Dumb and Dumber: When Harry Met Lloyd.
By 2007, he had taken on a major part in Transformers, and it seemed his child roles really had been, well, transformed. That series of films kept him busy for several years, but by 2012, he was looking for a different kind of stardom and turned to much more niche — and dark — indie titles. 
'Nymphomaniac' was a dark and twisted drama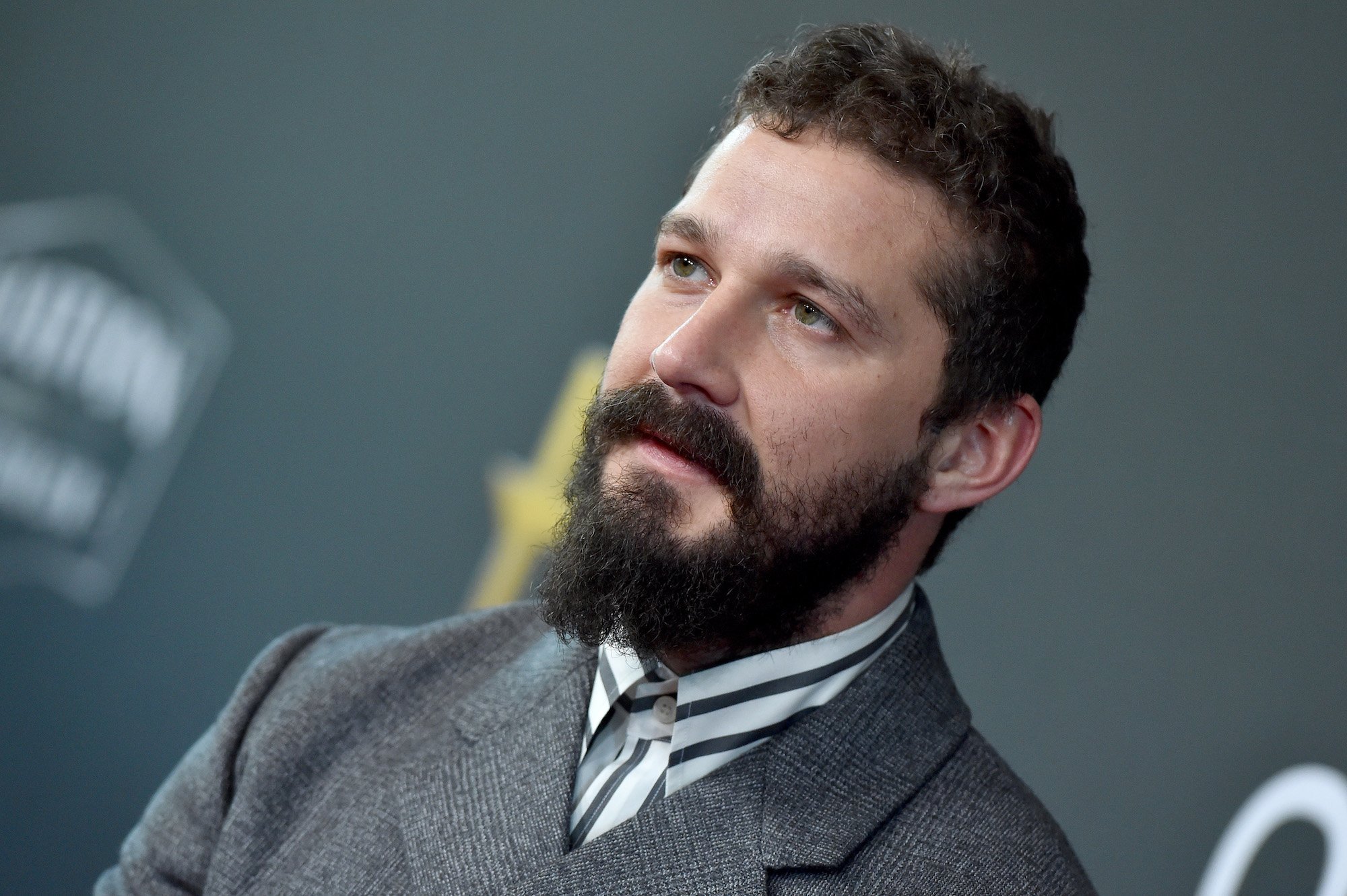 In 2013, Lars von Trier — who is known for his shocking cinematic work — released the two-part Nymphomaniac, a film that pushed the envelope and made audiences squirm.
It focuses on a woman named Joe and her addiction to increasingly provocative sexual experiences and how this addiction has shaped her life. Much of the story involves flashbacks to her earlier years when she was married to a man named Jerome.
Jerome is portrayed by Shia LaBeouf, and this film marked a decidedly different tone for LaBeouf's work. Following Nymphomaniac, LaBeouf had shed both his child star image and his mainstream action flick one. He took up roles in indie films like Honey Boy and Pieces of a Woman, earning attention for his sometimes-extreme method acting. 
During this time, he also met, married, and split from Mia Goth. While the couple has worked to keep their relationship (and its end) private, a public fight and accusations against LaBeouf from both FKA Twigs and Sia have brought sharp focus on LaBeouf's emotional and violent outbursts — outbursts that have allegedly spiraled into abusive relationships. 
Shia LaBeouf created a real sex tape to audition for 'Nymphomaniac'
Knowing what we do now about LaBeouf's dedication to method acting, we perhaps shouldn't be surprised to hear that he submitted a real sex tape for his audition for the raunchy Nymphomaniac. As The Guardian reports, LaBeouf told Chelsea Handler, "I sent him videotapes of me and my girlfriend having sex and that's how I got the job." 
In that interview, which took place before the film was shot, LaBeouf also expressed excitement about the edgy nature of the job: "Everything that is illegal, we'll shoot in blurred images. Other than that, everything is happening."
It's not clear how his then-girlfriend Karolyn Pho felt about being included in LaBeouf's audition in such an exposed way, but certainly the accusations against him from other exes adds a layer to this story.