Shia LaBeouf Says Tom Hardy Was So Intimidating On Set 'He'd Pee in the Corners' to Mark His Territory, Metaphorically Speaking
Shia LaBeouf has been lucky enough to work with some of the biggest stars in Hollywood. And although he has stories about every one of them, some stand out more than others. 
One of his most interesting takes is his opinion on Tom Hardy, whom he says is the most intimidating actor he's ever worked with. According to LaBeouf, Hardy is extremely territorial on set and lets everyone know it. 
Shia LaBeouf says Tom Hardy was the most intimidating actor he's worked with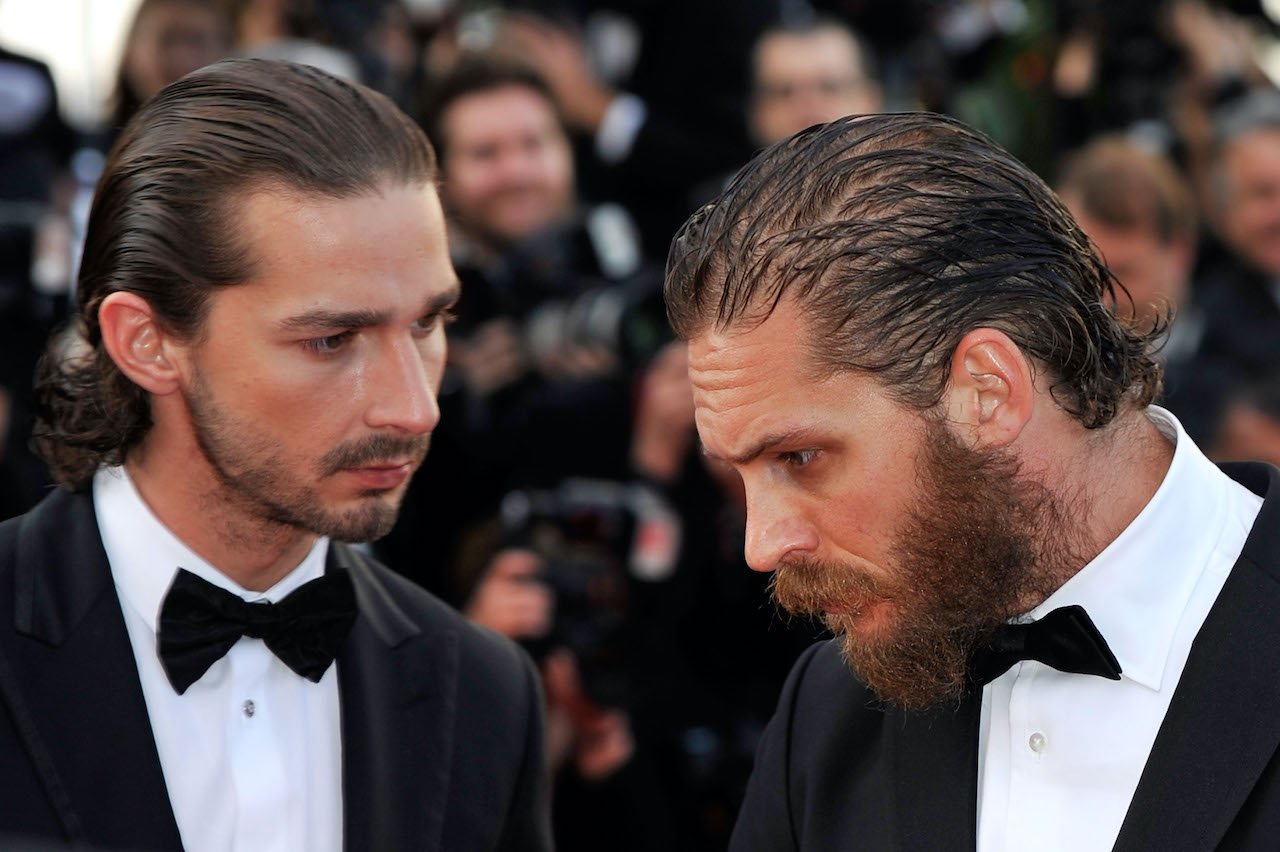 LaBeouf has worked with numerous A-list actors, from Brad Pitt to Michael Douglas, but some have made more of an impression than others. During a conversation with The Hollywood Reporter earlier this year, he had an interesting answer when asked who was the most intimidating actor he's ever worked with. 
"… Probably being around Hardy, Hardy's a bit of a gorilla on set," LaBeouf admitted. "I was most intimidated by him."
LaBeouf had previously worked with Hardy on Lawless in 2012. When asked for more details about why, LaBeouf claimed Hardy marks his territory when he arrives on set; there's no room to question whose in charge.
"Well, he'd run the set," LaBeouf added. "He'd pee in the corners, it's his set. You know it when you get there. Don't feel like shared space, it feels like his space, and you know, he's a very good actor, and also super loving, but on a set, you're in his church."
Shia LaBeouf and Tom Hardy have great respect for each other
Several years after the release of Lawless, rumors began swirling after director John Hillcoat told Reddit users LaBeouf and Hardy had gotten into a fight on set. However, LaBeouf cleared up any speculation during a 2018 interview with Esquire. 
"Yeah, it's a bunch of bull—-," LaBeouf said. "We used to wrestle all the time and [Tom Hardy's] a big f—ing person, especially then. He was getting ready [to play] Bane."
Shia LaBeouf says he learned the most from Robert De Niro 
The conversation didn't stop with Hardy, though. When asked which actor he's learned the most from, LaBeouf gestured across the table to Robert De Niro and said, "Bob." He then got into the specifics of why.
"Well, through the performances I watched him reveal himself and be a presenter of a soul, and explore who he was through the work, and I've always just—he made it feel sacred to me. So I—it felt like he lifted the craft into something that felt like a—it's wild to hear [De Niro] say you're not religious but I know you're spiritual, and I don't have to ask you because I watch the work and I can feel it. … And not to kiss ass, but through the work, having a guy to look towards."
Shia says Oliver Stone 'never looked him in the eye'
During the same conversation, LaBeouf was asked if he felt intimidated by legendary director Oliver Stone while working on Wall Street: Money Never Sleeps. In response, LaBeouf recounted an unusual experience working with Stone.
"Different, not intimidated," LaBeouf said. "He never looked me in the eyes, he would always look just above my eyes to the eyelid. Yeah. It's just his way, maybe just with me …"