'Shining Girls' Season 1 Episode 8 Recap: '30'
The finale of the Apple TV+ original series, Shining Girls, is here. Kirby's (Elisabeth Moss) journey to track down her attacker, a time-traveling serial killer, comes to a close. Ahead, get a recap of Shining Girls Season 1 Episode 8: "30." Discover how things end for Kirby, Harper (Jamie Bell), and the rest.
[Spoiler alert: This article contains spoilers from Shining Girls Season 1 Episode 8: "30"]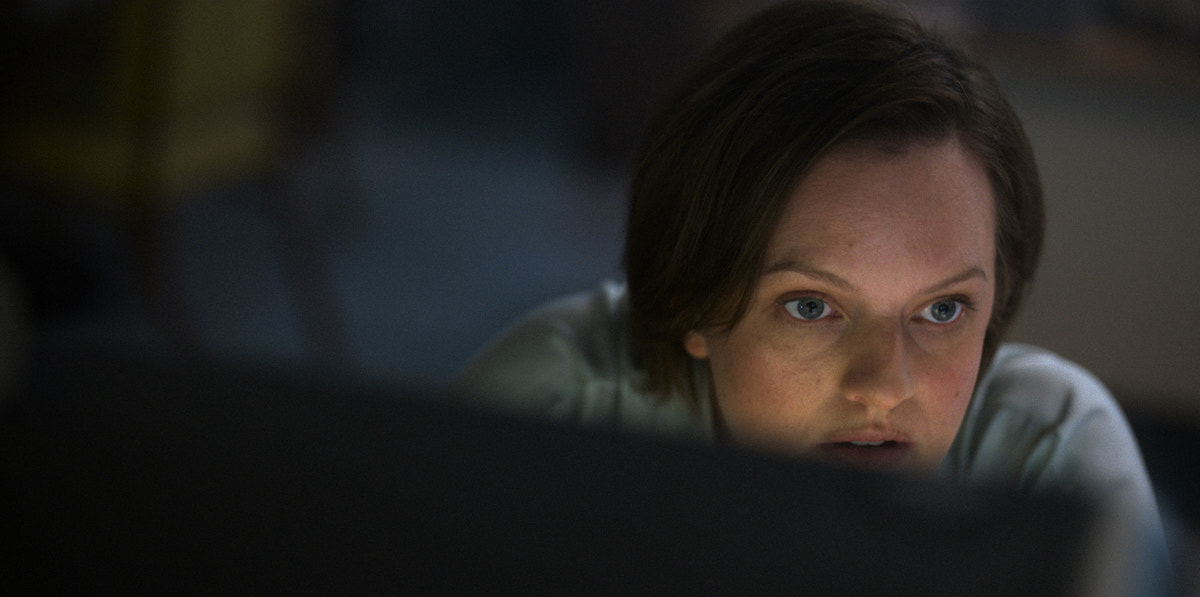 'Shining Girls' Season 1 Episode 8 recap: Kirby goes to the house as reality shifts
 In "Offset," which began streaming June 3, 2022, on Apple TV+, it's a new world for Kirby and Jin-Sook, played by Dopesick's Phillipa Soo. Jin-Sook's a mechanical technician, not a doctor working at the Adler Planetarium. 
"This is who you have to be," Kirby tells Jin-Sook before adding she's been different versions of herself "many times." The two go their separate ways before reconnecting at the newspaper offices. Kirby has a desk but Dan (Wagner Moura) is nowhere to be found. As Kirby discovers, he's been found dead. The police are calling him a thief.
Later, Jin-Soon tells Kirby she went through her old things. Everything appears to be the same until the day of Kirby's attack. Meaning, that they're connected somehow and they have to break apart.
Reality changes again and Kirby goes to the morgue. She sees Dan's body and goes through his belongings. Taking an old photo with an address on the back with her, she heads to the mysterious house.
There, Kirby finds the pegasus figurines. She puts the one Harper gave her as a child in the premiere April 29 episode with the rest.
Harper returns to the house with Leo 
While Kirby and Jin-Sook navigate their new reality Harper grills Leo (Christoper Denham) on the whereabouts of the tape. The one of Clara, played by Madeline Brewer of The Handmaid's Tale.
Reluctantly, Harper returns to the house with Leo. Once inside, Leo begs Harper to take him back in time, to his home in 1920. He refuses and an argument ensues. "There's nothing behind you, there's nothing ahead of you," Leo tells Harper. "No one wants you."
With that, Harper stabs and kills Leo, causing Kirby and Jin-Sook's reality to shift.
Kirby confronts Harper at the house
Finally, Kirby and Harper are in the house together. Kirby has the video playing when Harper walks through the door.
She surprises him and they fight until Kirby delivers a fatal stab wound. Suddenly it's back to 1920 for Harper. He's watching Clara perform. Like in previous episodes, he goes to her dressing room after the show. But she knows exactly what Harper's going to say.
Once again Harper's waiting to steal the watch. But things are slightly different. This time the watch is on the bed. Also, a Polaroid photo's nearby with the house's address.
Harper and Leo go to the house, just like they did originally. However, in this instance, Kirby's waiting for them. She shoots Harper in the shoulder and tells him about his past. That his mother didn't want him and neither did the nuns. Therefore he feels like the world owes him and he can take whatever he wants.
A confused Harper says he doesn't know Kirby. "No, not today," she replies. "But I am always with you." From there, Kirby tells him to get out or she'll kill him like she's done before.
Harper complies but within seconds his reality's changed. Leo says they didn't fight in World War I together. Meanwhile, all the women Harper killed are alive. So is Dan.
The episode ends with Kirby living in the house, curled up on the couch with her dog.
Shining Girls episodes 1-8 are all available on Apple TV+. 
RELATED: Apple TV+'s 'Shining Girls': Twitter and a Chilling Murder Inspired Lauren Beukes' Book