Shirley Temple Was So Talented That the Vatican Was Reportedly Convinced She Was a Dwarf
Shirley Temple was such a talented actress in her time that the Vatican was convinced she was older than she looked.
Shirley Temple was one of Hollywood's early child stars. She became one of the biggest box office celebrities throughout the 1930s. Her image as a cute, well-spoken, curly-headed little girl is still iconic nearly a century later. 
Temple was so talented for her age that it had some calling into question if she was really a child at all. The Vatican was convinced that Temple must have been an adult acting like a child.
Read on to learn more about the incredible career of Temple and why individuals around the world were convinced she was too good to be true. 
Becoming a box office star in the 1930s 
On April 23, 1928, George and Gertrude Temple welcomed their third child into the world in Santa Monica, California. The couple was already parents to two boys, George Jr., and John. The third addition to their family was a little girl that they gave the name Shirley.
The Temples led a simple life: George was a bank employee and Gertrude was a homemaker. Little could they have predicted that just a few short years down the road, their little girl would become a child-star and Hollywood icon.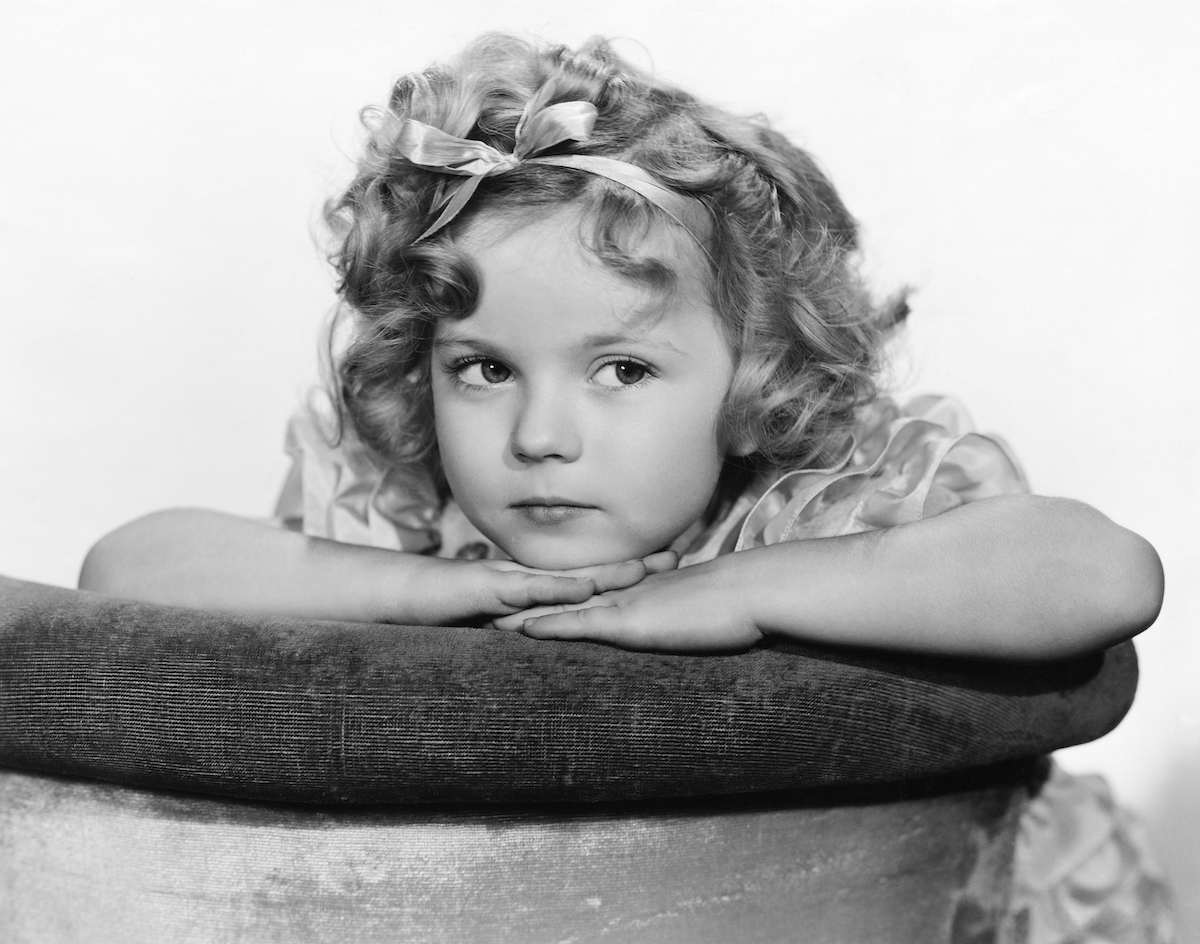 At just three-years-old, Gertrude enrolled her young daughter in the Meglin's Dance School in LA. In 1932, Shirley Temple was spotted by a casting director while at one of her dance classes.
She was quickly signed to a contract after impressing the casting director and soon began starring in 10-minute comedies for Educational Pictures. Shirley Temple was starring in feature-length films within no time at all and became a genuine box office star throughout the 1930s.
Too good to be true?  
Temple quickly achieved superstar status for her acting and singing performances on box office hits. With rapid success and rise to fame, eyes across the world were all pointed in Temple's direction.
She was, without a doubt, a skilled actress, dancer, and singer, especially for her age. Temple's talent left many believing that she was simply too good to be true. 
At the height of her fame, rumors began swirling around the young Shirley Temple. Some fans believed that there was no way that Temple was a child with her singing and acting abilities.
Rumors began to spread around the world that Temple was not a child, but instead "an adult dwarf in disguise" — a rumor likely started and spread by novelist Graham Greene, reports The Hollywood Reporter. These rumors were so prevalent that they even reached the Vatican.
The Catholic Church called on Father Silvio Massante to investigate whether Temple was indeed a child. The Vatican, of course, found that Temple was indeed a child. However, being under investigation by the Catholic Church as a mere 10-year-old had to have been something else.  
Life after fame 
Temple had a good run in the spotlight of Hollywood. She started her career as just a bright-eyed four-year-old child.
At the age of 22, having already spent nearly two decades in the limelight, Temple made the decision to retire from acting. While she should have been set for life, she was left with only $44,000 in her bank account when she walked away from acting.
Throughout her acting career, Temple had earned $3.2 million. However, having earned this money as a child, her parents were the ones managing her finances. George Temple had mismanaged his daughter's finances so poorly she was left with just a fraction of what she had made during the course of her career. 
Despite this setback, Temple went on to live a full and fruitful life. She endured her own hardships, but for the most part, achieved great success in her later years as well. Temple even served as the United States Ambassador to Czechoslovakia between 1989 and 1992.
Ultimately, Shirley Temple was able to live a long and rewarding life. She passed away of natural causes on February 10, 2014, at the age of 85.