Shirley Temple's First Movie Roles Were Downright Disturbing – Here's Why
Shirley Temple, who reigned as the pint-sized Hollywood box office queen from 1934 to 1938, was known for her head full of ringlets, her innocent smile, and her adorable dance numbers in family-friendly movies. For many audiences, her movies represented hope and optimism during the throes of the Great Depression in the U.S.
But before Temple's rising star took off, she began her career at the age of three in 1931 with some decidedly less wholesome fare: the Baby Burlesks short films, directed by Charles Lamont. From claims of harsh punishment on set to controversial risqué jokes delivered by child actors, here are some of the more questionable aspects of the Baby Burlesks series.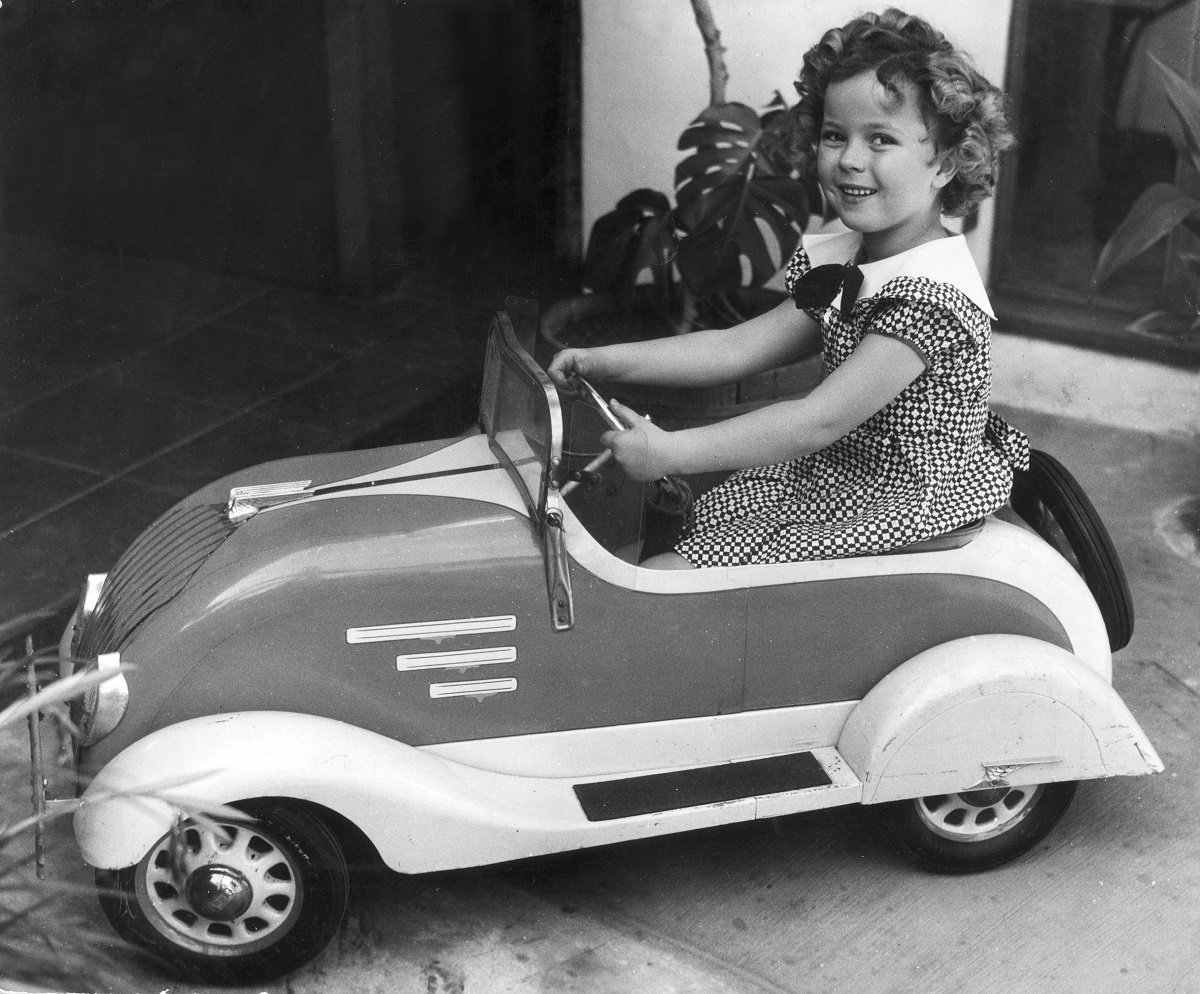 Temple's first roles were in the satirical 'Baby Burlesks' short films
Temple's mother, Gertrude Temple, started taking her daughter to dance classes at Meglin's Dance School in Los Angeles when she was just two years old.
From Meglin's, the curly-haired performer was recruited to appear in the Baby Burlesks films, a series of 10-minute spoofs of movies aimed at adults, all starring kids ages three to five. The child actors donned oversized diapers, pinned together at the sides, on the bottom and "adult" (often sexualized) costumes on the top.
After her first uncredited role in a 1931 Baby Burlesks short, Temple signed a contract with Educational Pictures. In the scandalous War Babies – which parodies the silent film What Price Glory?, according to Wild Realm Reviews – three-year-old Temple plays an escort who trades kisses for lollipops from the soldiers who fight over her after watching her shimmy on the dance floor.
In Glad Rags to Riches, Temple plays a Mae West-esque kidnapped showgirl, La Belle Diaperina, who is mistreated by her leering boss. (This short film also features her first-ever on-screen tap dance.) Her character "seduces" a politician in Polly Tix in Washington, and Temple does her best Marlene Dietrich imitation as "Morelegs Sweettrick" in Kid in Hollywood.
Throughout the short films, racist stereotypes, sexual innuendo, suggestive implications, and scenes of simulated violence against female characters abound. In her autobiography, Child Star (via All That's Interesting), Temple writes that the storylines often veered into "racist and sexist" territory. She also refers to the films as "a cynical exploitation of [the performers'] childish innocence."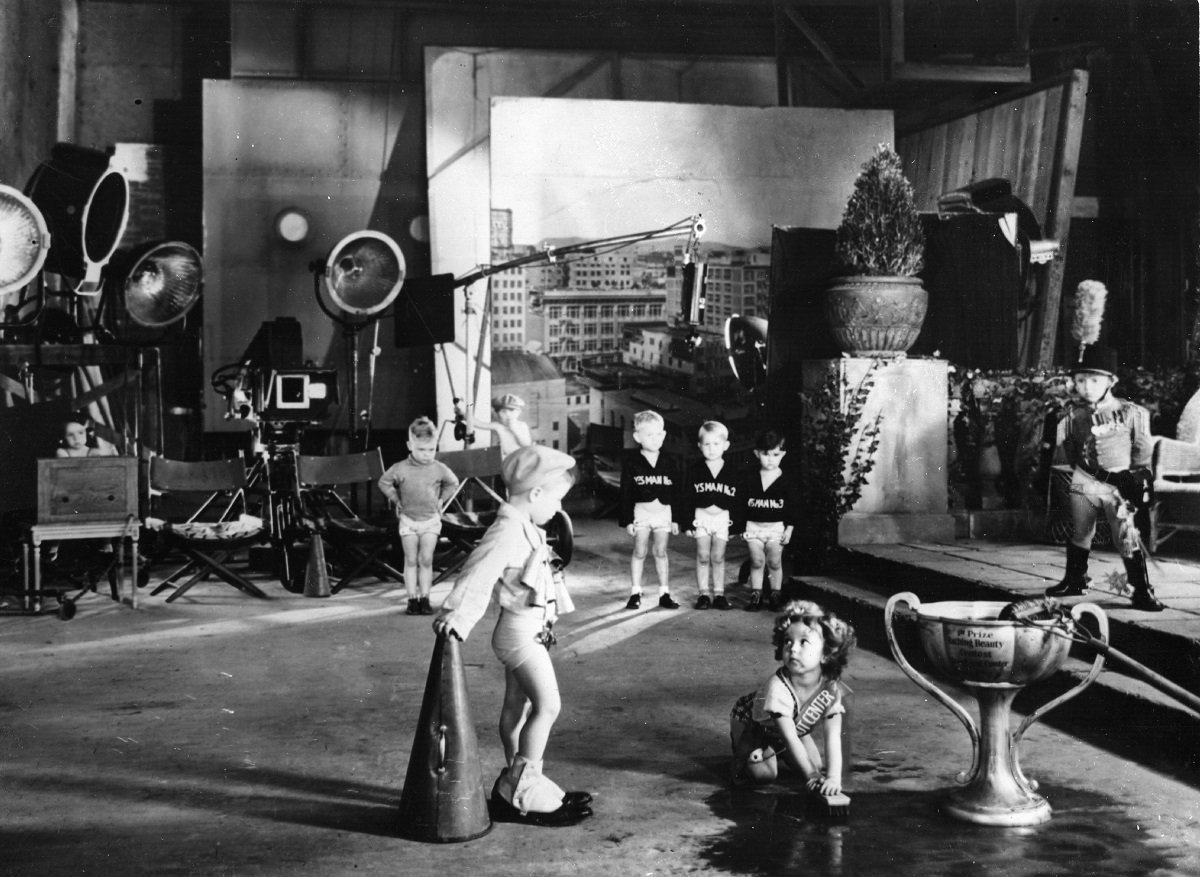 The performers worked in questionable conditions
Outside of the Baby Burlesks' actual content, the preschoolers who starred in the short films allegedly worked in questionable conditions at best. The films were produced before the Hays Code and before labor protections for child entertainers were implemented, so there were precious few restrictions on the set.
According to historian Lisa Waller Rogers, Temple was paid just $10 per day of shooting – sometimes for upwards of 12 hours at a time. Rehearsals, meanwhile, went completely unpaid. Between filming, child actors also had to pose for commercial advertisements as part of their contracts.
A social worker was supposed to be available on set for the kids' protection, but Temple claimed she was usually kept in another room, safely out of both sight and mind. (Performers' parents were conveniently not allowed on the Baby Burlesks set.)
The young performers' work conditions were also potentially dangerous to their health. At one point, Temple had to take a trip to the hospital late at night to have her eardrum lanced after coming down with a sinus infection. Producers wouldn't allow her any time off, and the three-year-old was back at it for a full day of dancing on the set the very next day. She was also pushed to continue working with a foot injury.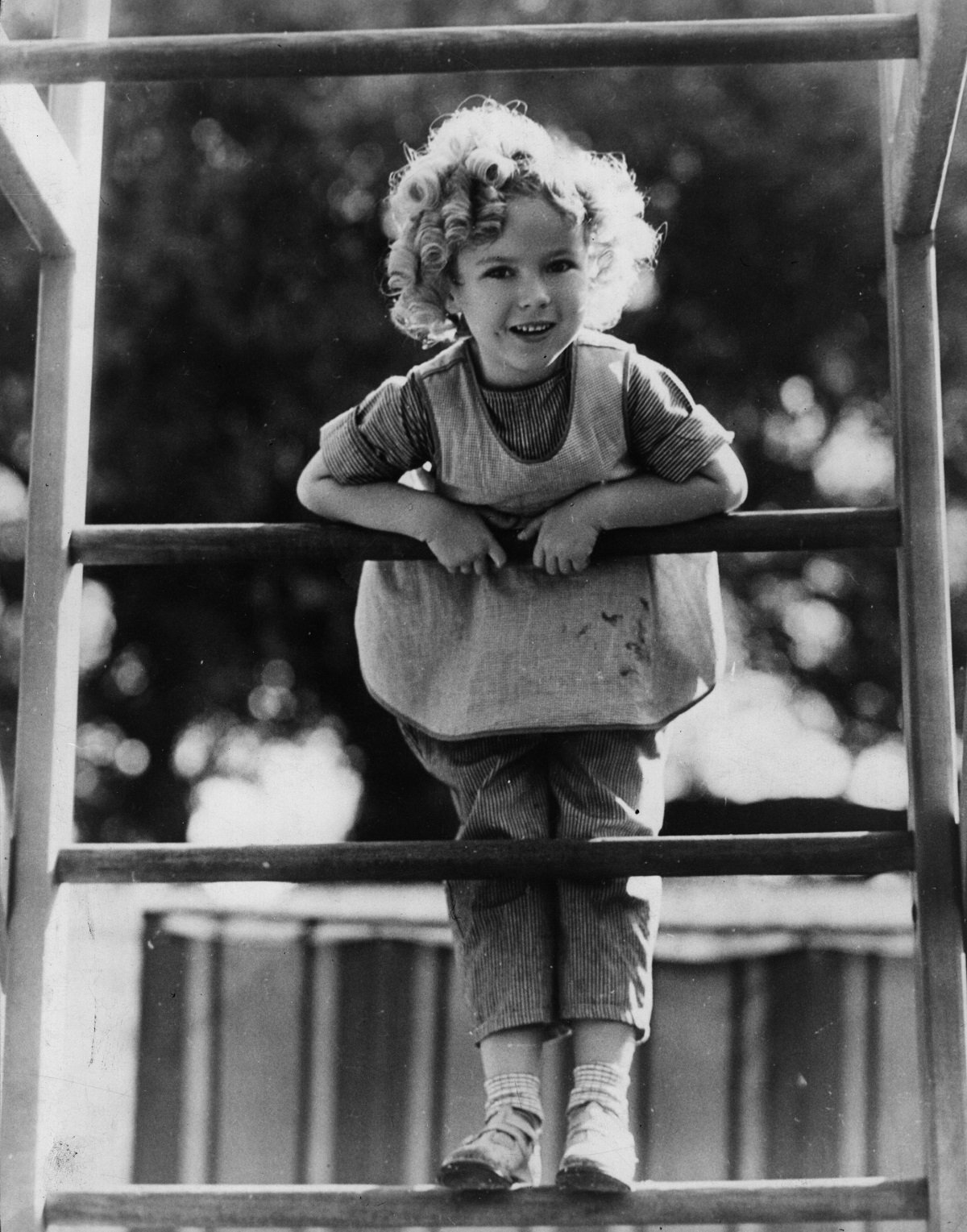 The pint-sized box office star said children were harshly punished on set
If the sexually suggestive storylines and questionable pay weren't enough, Temple also describes the particularly harsh way Lamont punished misbehaving children on set in her autobiography (via Mental Floss).
When any of the child actors misbehaved, she claimed, they were sent to a six-by-six soundproof "punishment box." The hot, humid, enclosed box contained only one thing to sit on: a large block of ice that slowly melted in the stifling heat. Temple tried to tell her mother about the infamous box, but she wrote it off as a child's flight of fancy.
Still, according to The Alantic, Temple insisted that she didn't think the punishment method did "any lasting damage to her psyche." Instead, she learned to keep a professional attitude on set – or risk suffering the consequences.
Temple later said she never truly regretted appearing in the controversial Baby Burlesks. After all, her career took off soon afterward, as she moved to 20-minute shorts and then to feature films. But her later movies were, of course, far easier to swallow in terms of their age-appropriateness – especially for contemporary audiences.